by S.M. Chen | 12 February 2018 |
Dr. Ken Lauren died not long ago of an injury sustained in Costa Rica, while he was working as a volunteer on the construction of a church. A report was posted here at Adventist Today.
I visited Peru in 2005 at the invitation of my brother, taking part in a Maranatha Volunteers International project building a church and painting others in Lima. Some of the volunteers were members of SAGE (Seniors in Action for God with Excellence), a group based in the U.S. Pacific Northwest.
During the time, which combined humanitarian effort with touring, I met Ken Lauren and his wife, Linda. In addition to volunteering alongside others, Ken served as team physician. Fortunately, neither my brother nor I required his medical services.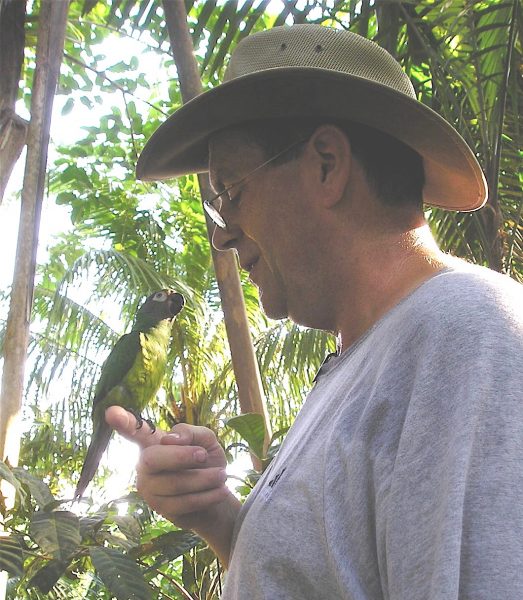 I got to know him a bit. Like some of us, he had had a period of estrangement with organized Seventh-day Adventist religion. His involvement with SAGE helped him find his way back into what many consider the fold tended by the Good Shepherd.
I was able to witness Ken's interactions with animals and other living creatures, who seemed drawn to him much as birds seemed to be to Francis of Assisi, and children to Jesus.
I have a picture of Ken holding a parrot during our brief stay in the Amazon, a fascinating, hot, humid place.
Perhaps there was a bit of Dr. Doolittle in him.
Or maybe the two had a rapport that transcends language (his English, the bird's Spanish).
Near the end of our time in Peru we visited Lake Titicaca, the world's highest body of water navigable to large vessels. Straddling Peru and Bolivia in the Andes, it is considered the birthplace of the Incas.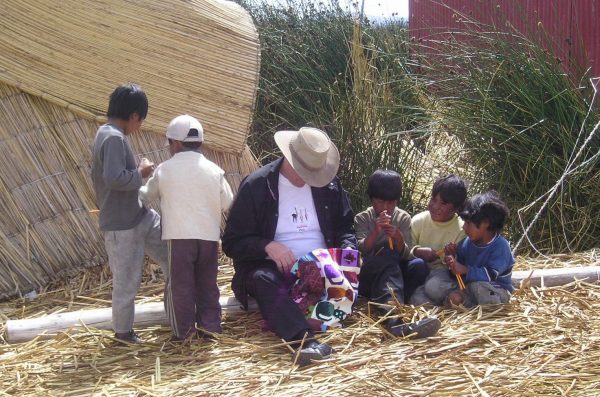 Ken carried pencils, which he handed out like candy to eager local kids. He sat on a log on a floating isle on the lake, examining colorful fabric while the boys examined their pencils.
The indigenous Uros boys around him wore no sunblock and were subjected to the fierce sun, whose rays were all the more relentless at the high altitude.
I suspect Ken spent his last days doing what he loved.
That is all any of us can ask.
And, as Mahatma Gandhi said, "The best way to find yourself is to lose yourself in the service of others."
---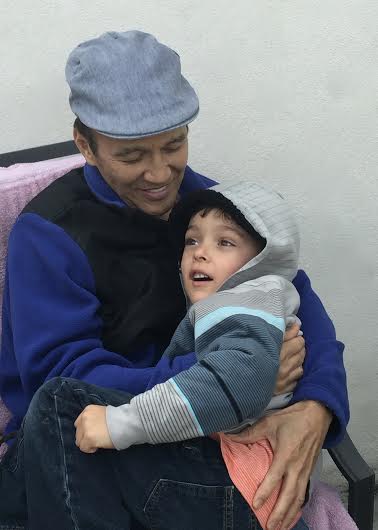 S.M. Chen writes from California.