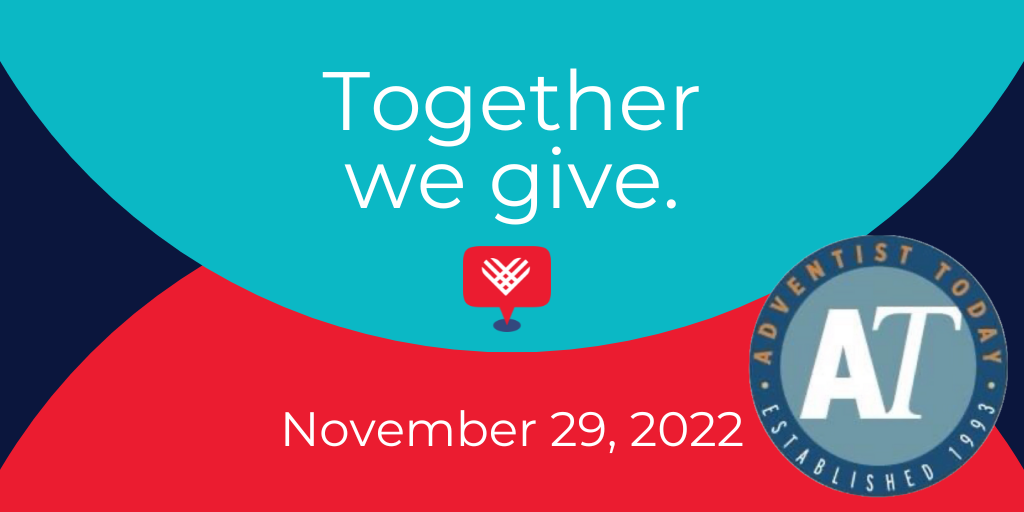 It's Giving Tuesday, everyone!
Today – Tuesday, November 29, 2022 – is your opportunity to take part in what is being called a "global generosity movement." Giving Tuesday is celebrated internationally on the Tuesday after Thanksgiving each year. It has become THE day to back your favorite nonprofits through online giving. It's basically Black Friday for donations to good causes!
Every dollar Adventist Today raises today will count toward our 2022 Year-End campaign which officially kicks off next month.
There is more than one way to contribute. Click the links below give:
For our international readers, you can use the following information to make a bank-to-bank contribution:
SWIFT/IBAN # – USBKUS44IMT
US Bank
22 East Alder Street
Thank you in advance for your gracious support to Adventist Today.
Need some inspiration? Here's AT fan and board member, Marit Case, talking about why she believes AT is worth supporting.