By Debbonnaire Kovacs, March 16, 2017     Three months in 1994 were the longest and most terrible months of Tabitha Uwimpuhwe's and her sister's life. She told me, "For three months I didn't live." They had learned that their parents had been killed in the Rwanda massacre and their younger brother was missing. They had no knowledge at all about the rest of their 35-member family. "We couldn't get news—no phone calls, no letters, nothing."
In 1991, Uwimpuhwe had come to the United States for her education. She attended Central State University in Wilberforce, Ohio, taking chemistry and water resource management. Her hope was to go back and help get clean water to her village, and possibly go on to medical school. The following year her sister Maria came and attended Oakwood University in Huntsville, Alabama.
"Things were going well; our parents were paying our tuition," Uwimpuhwe told me. Then came the genocide. Maria could no longer stay at Oakwood, and anyway, the sisters needed to be together. "God blessed us; the president of my school offered Maria a full scholarship so she could come and be with me."
The sisters clung together, praying desperately. Uwimpuhwe told me, "My hope and prayer was that I would have the courage to face it when I got the call that they were all dead. That's what I expected."
The call they received was not the one they expected. "We finally got the call that whoever had escaped was in a refugee camp in Tanzania, but they might also die there. I came back to life! As soon as I heard the news, I immediately went to Tanzania to see them."
Because of terrible conditions in the camp, an older brother died there. The rest kept going. They reached Nairobi, but that was still only a stop on a long, long journey. "I did all I could to help them, going to school, working two jobs, carrying a double major." Her dreams of returning to help her home village were gone, along with her hopes for medical school.
"I had to stop [seeking any higher degree] and work and immediately start providing for my family."
In 1995 Uwimpuhwe applied for and received asylum. She says it's different for her, since she wasn't running for her life as many refugees are. Still, she understands the situation as many cannot. Today she is a full American citizen. She worked as chemist, then stayed home ten years with her children, and is now back in chemistry. It took ten to fifteen years before all of her family were able to find a place of refuge; about half of them in the United States, and the rest in Canada and Europe. Uwimpuhwe told me they were lucky. It can take much longer.
In 2000, while still actively praying and working for her own family, Uwimpuhwe started a prayer group that met in their homes in the Dayton, OH area. She had no idea she was about to begin a major innovation for God's work among the marginalized. She says it was mostly intercessory prayer, but became evangelistic as they opened their homes to refugees who were newly arrived and "couldn't get much in church because of the language barrier." By 2003 the group was open to the public.
"We are Adventist," Uwimpuhwe said, "but we make everyone welcome. We make it non-denominational. Once people come, and become comfortable, become friends, then we invite them to church if they want to come."
It soon became clear, though, that they couldn't just pray and evangelize. "People come with problems and needs. Maybe they say, 'I have bills and I can't read them; I don't know what they're for.' One of us will help them sort through the pile. Others couldn't make appointments…We decided to change our focus, but we were few and the needs were enormous. We didn't know what to do, but we just kept praying."
They also kept working. Here is a small sampling of the kinds of things they do with and for their people. (Read more below.)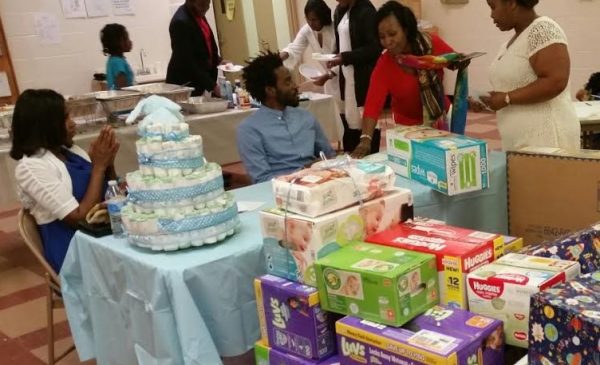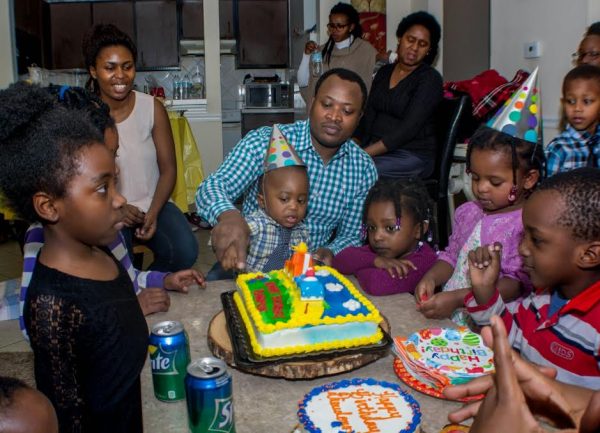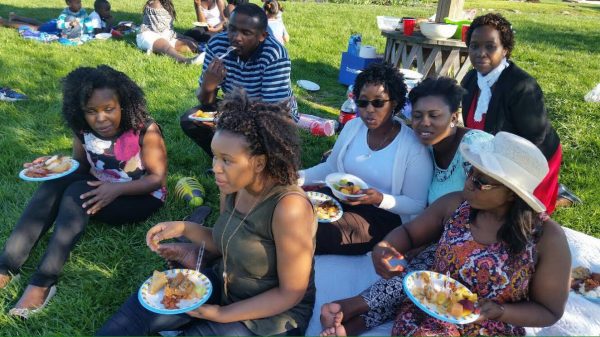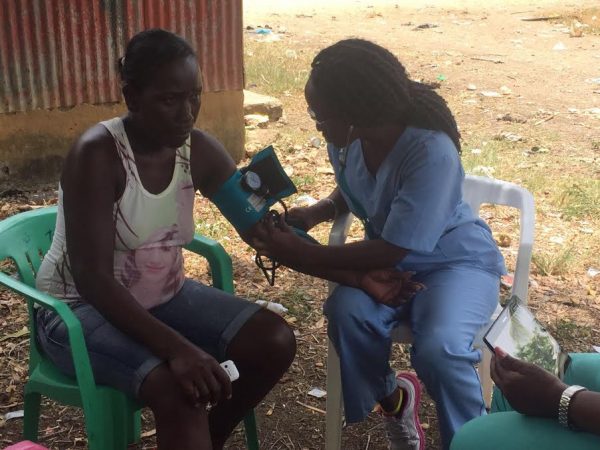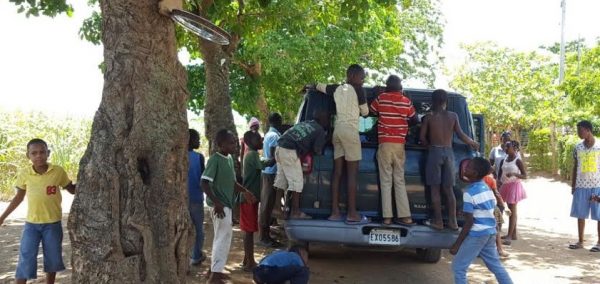 Then, Uwimpuhwe told me, "In June 2016 God opened doors!"
Uwimpuhwe's voice grew excited. A friend of hers in New York, Jacob Massaquoi, casually asked her what she was doing. She told him of the ministry. It turned out Massaquoi had run a non-profit organization in New York for more than ten years. "He came to visit, saw our ministry, and he took it to heart! He said, 'I'm going to do all I can to help you.'"
Massaquoi guided the group in writing bylaws, organizing a board, and becoming a fully functioning 501 c3 organization in the state of Ohio, called Dominion Intercessors Ministry, Inc. Here is a quote from the front page of its email newsletter:
The Dominion Intercessors Ministry Inc. is committed to the intercession for the world and the body of Christ, networking with other ministries, and intercession for Peace, Unity and Reconciliation of the people of the world. The Intercessors component of the ministry involves prayer and development of productive awareness among the disadvantaged (i. e. widows, orphans, homeless, and refugees).
It was this ministry that Pastor Lori Farr called last Christmas to ask if her church could help some families. (Read that story here.) At that time, Uwimpuhwe told Farr, "We have 400 families. How many can you help?"
"We have a big problem," Uwimpuhwe told me. "We are doing all this as volunteers. We all have full time jobs, and it's very difficult. From June to December we put in 6200 hours of volunteer work. And the needs are increasing more than at any other time. We're getting more and more refugees. We're praying to put in three paid officers this year. We have a Grand Opening May 7 and hope to raise enough funds for at least one."
Uwimpuhew told me the US administration's travel ban has seriously affected the people they serve. Some have left families behind. Often one parent comes with the children, planning to send for the other. Families are divided, not knowing if or when they will be able to reunite. Will it really be only three months, or will it become permanent?
"Some had their hopes up; they had made all the arrangements and were ready to come. Now their hopes are completely gone. And also, the ones we have here are very nervous. Some are transitioning, in school, for example. They don't know what will happen. It's too unstable for me to go home," she added.
I asked if she had any final statements. "We are doing this for the Lord," she said. "God called us to do this. We get too tired and I tell my sister, 'Why are we doing this?' but we can't stop. We know this is the call and this is from God. No matter what is happening or how weary we get we will press on and keep on going."
You can learn more about this ministry at their website and by requesting their newsletter, "Refugee Transitions."
---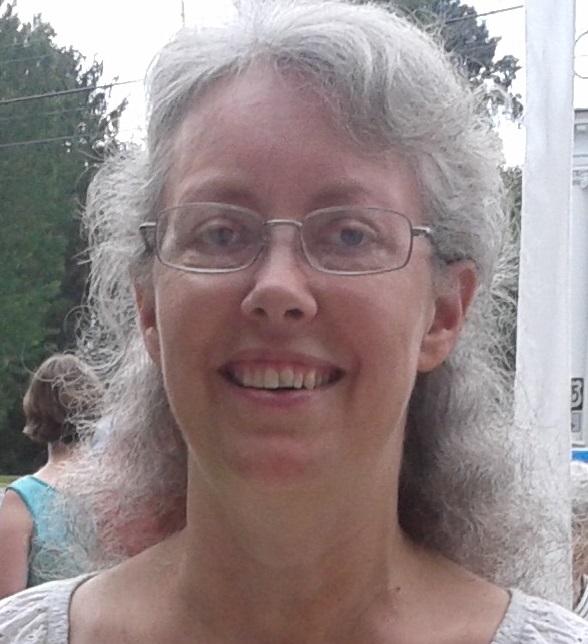 Debbonnaire Kovacs is a speaker and the author of 28 books and over 700 stories and articles for adults and children. To learn more about her work or ask her to speak at your organization, visit  www.debbonnaire.com.