by Rich Hannon  |  24 March 2023  |
I'm a lover of biography. And, more foundationally, history. Not the dates-and-kings sort of history, but information that allows you to envision what it might be like to actually live in a certain time and place. How was society structured? What presuppositions did everyone accept? And crucially, what did they not know. Thus, I would be equally ignorant had I been living then and there. Here's where good biography and historical fiction can illuminate. They're the best vehicles I know for trying to recapture the thought process of someone who made life-altering choices within a world that may substantively differ from my own. They made day-by-day decisions, yet I view it all from the perspective of their completed life and today's world knowledge. That doesn't make me feel smarter than they were. I actually like to reflect whether I would have made worse choices. 
I'm also a binge-learner. That is, I'll get enamored with some subject, then go down the proverbial rabbit hole by digging into more and more detail. So it was, about a decade ago, that I got fascinated with the historical period generally called America's Gilded Age. It is well-documented, allowing for "voyeurs" like myself to gain enough context to "try it on for size," as a pretend living time/place. But what especially attracted me was examining the lives and choices of those who earned, but mostly inherited, serious wealth. Following the money, and how it affects people's lives, can be fascinating and instructive. 
During my dive into this sub-topic, I somewhat randomly encountered the writing of novelist Louis Auchincloss (1917-2010). I'll bet very few of you reading this have ever heard of him. He's not famous (compared, say, with Edith Wharton), and his topic choices are quite focused: "Old New York" and its moneyed subculture. As in Mrs. Astor's 400 and their progeny. But Auchincloss illuminates, for this particular setting, what other authors such as Hilary Mantel (Tudors) and Sharon Kay Penman (Plantagenets) did for earlier contexts.
So, if Auchincloss's fiction is a sub-dive of the Gilded Age and its aftermath, then my next move was a sub-sub dive. I read both Auchincloss's biography and autobiography. And here I encountered his mother, Priscilla (1888-1972). The portrait of her I gleaned from these sources reveals a conflicted and complex person. She was apparently very gifted intellectually, perhaps even brilliant, and likely could have successfully pursued various careers, notably as a writer. But her upbringing turned out to forestall such possibilities. She rigidly believed in her role of wife and mother, as understood from her inherited subculture. Now there is certainly nothing wrong with being a wife and mother. And I don't wish to stereotype or inappropriately simplify an actual, lived life. Everyone is complex. But, as Louis and his biographer try to explain, Priscilla had such strong views on her wife/mother duties and role that they seriously constrained her and spilled over pathologically onto her children. In Louis's biography (p. 128) he is quoted:
"Mother was a woman of goodwill who did terrible things to her children. She was firmly convinced that the only important thing was to have children and bring them up, yet she was an inappropriate person for this." 
A little qualification is in order. His word "terrible" should not conjure up extreme imaginings. She was well within the parenting bell curve of her day. I think Louis was referencing the emotional damage she unintentionally did to her offspring, in part by being an extreme "helicopter" parent (to use today's metaphor). The above-quoted phrase "firmly convinced" is more telling and central. She fully (and uncritically?) accepted a set of norms that prescribed and proscribed her role. Wife and mother, as she understood it, was what she was to be, and she performed it with fierce intensity.
Boxes
But this essay (I hope unsurprisingly) is not about Priscilla or Louis Auchincloss. And it's not about the Gilded Age, as interesting as I find that history to be. I've (too briefly) drilled down toward an obscure person's life just to illustrate what one ideological "box" might look like. I am, of course, using this word metaphorically, related and parallel to the better-recognized phrase "world view," but much more rigid and thus confining. Everyone has a world-view. But it is less true that we are also necessarily "boxed" in, via over-adherence to inflexible social and philosophical standards. 
Priscilla's world is highly unlikely to resemble ours. I'm using her life as example, but also intentionally as someone whose "box problem" was very different. That's because I want to suggest that the problem of a boxed-in life is generic and an often unrecognized threat to our living authentically, whatever the background.
Children enter this world in contexts strongly shaped by their parents, extended family, neighbors and friends, school, religion, country and moment in history. This world/context can and should evolve as we grow up, with encouragement from influencers (such as parents) closest to us. Plus education that teaches us how to analyze and question received wisdom. 
But not every growing-up environment is conducive to building a maturing world view. And fundamentalist religion struggles mightily with this. Indeed, it often seeks to build rigid ideological boxes for the adherent. Well-defined boundaries, which are thus presumably safe. 
Adventist Boxes
Adventism, broadly defined, is fundamentalist. But it's also an "odd duck" in that there is a strong historical emphasis on education. And this tension has constituted a definitive historical thread for the institution and its members.
But its boxes are real and constitute a major problem in our subculture. What then are the sorts of components that a prototypical member might inherit that they must deal with throughout life? Here's an anything-but-exhaustive list:
Eschatology 

Time of trouble, with expected persecution 

Adventism is the remnant church, thus special

The type of evangelism engaged in, with both the pressure to participate/support, and the "marinating" effect of hearing a specific narrative over and over

Ellen White

An authority, sometimes considered inerrant, who has dictates for seemingly every aspect of life

The Bible can be interpreted through the lens of her writing, thus pre-empting other possibilities

Lifestyle

Sabbath observance, do's and don'ts

Vegetarianism and its cultural status within Adventism

Dress, jewelry, music, books – approved or off-limits

Sociology

Ideas about gender roles, including headship and homosexuality

Doctrinal difference-makers

Soul sleep, preventing belief in spiritualism and a presently-populated heaven of those who've died and are saved

No ever-burning hell, preventing the consequence of a God who is seemingly vindictive 

Sabbath as rest
I could go on, and so could you. The above was a 5-minute exercise for me, without attempting much organizational precision or thoroughness. The point is that such ideology and sociology in varying degrees has formed every Adventist's potential box material.  And, unfortunately, a lot of these bullets will be perceived negatively (although my "difference-makers" section was attempting to identify some positives). But even some of the "net negative" ones can have partially constructive value. If Adventism were overwhelmingly injurious I think far more people, whether members or just fringe-exposed, would run for the hills. So I'm not trying to pile on here, by beating up the church sub-culture. What I wish to focus on is whether and how much such influences have become a constraining box. Then, what to do about it.
Fundamentalism
Nominally, fundamentalism is concerned with grounding one's Christianity on its core foundational beliefs. That is certainly commendable. However, historically and in current practice, fundamentalism is much more problematic. It has persistently taken an adversarial posture toward society-at-large. And one can defend some of this, because there is a lot of evil in modernity. But the problems come, I'm suggesting, in both what is opposed, and how it is done.
Within Adventism, and its broader fundamentalist context, there is an outsized and oversimplified rejection of the world's "evils." And notably, heavy exhortation to "just do it," as leaders encourage and/or pressure members to hold to these perceived fundamentals. Ted Wilson, as sincere as I believe him to be, consistently does this in his sermons and articles (like here and here). But this has a somewhat chilling effect on open examination, and a bias toward retaining past norms, thus deprecating the legitimacy of possible change. This mindset favors uncritically accepting an inherited world-view and making it inflexible. 
Unboxing Your Life
The first tragedy of living in a box is to be unaware of it. Then spending an entire life that is not authentic. And this would be true even if God, alone and fully, had constructed every component of your lived-in box. If the Bible says anything, it affirms human freedom, and can be viewed as chronicling a long, painful exercise in God's seeking after humanity for a relationship based on that freedom, not on coercion.
The next tragedy would be to be enmeshed in a fear-struggle to even examine what box-components ought to be discarded or overhauled. Part of the virulence infecting some religious experience is apprehension that re-considering your inherited norms will put you into conflict with God, who will get angry with you. Then you risk being condemned at the last judgment. 
Next is whether your surrounding subculture provides enough openness and channels to adequately examine what you were taught. Believers can and do "bootstrap" themselves out of harmful socio-intellectual environments, but access to resources and lifelines can be crucial. Now let me try to be clear and balanced about context. Adventism, in my view, is a lot less harmfully fundamentalist than fifty or a hundred years ago. I think fear-based parenting and church culture have decreased a lot. It's very tempting for readers, who have had some bad experiences with Adventism and wrestled with a pathogenic subculture, to harshly and unfairly over-generalize about Adventist social strictures and pressure.
But most importantly, how do we move toward a better way? I think it must include openness to being wrong. And willingness to tolerate significant and painful ambiguity in one's beliefs, as part of a lifelong quest to "Test all things; hold fast what is good." (1 Thess. 5:21 KJV). This is one of the most significant, yet difficult to pursue, texts in the entire Bible. The "hold fast" part embodies the truth-foundation supporting genuine living. The "test" part is where fundamentalism has embodied resistance and produced toxicity that has seriously harmed real people. We cannot truly be in God's image if we're stuck in a box. It is inauthentic. We must not close off pursuit of growth toward maturation. 
---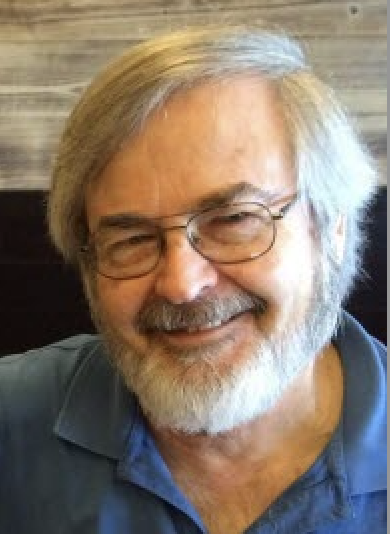 Rich Hannon is a retired software engineer. His long-standing avocations include philosophy, geology, and medieval history.