by Loren Seibold  |  6 July 2023  |  
You've heard of people being "triggered"? Usually it has to do with some traumatic event in life that, when a certain topic is mentioned, brings back feelings of hurt or insecurity. 
I've got a trigger topic. And to a certain extent it does have to do with things that happened in my childhood. 
This story: 
I'm a child in church, and the preacher for the day, a General Conference departmental director named Ben Liebelt, tells us about an Adventist pastor who attends a community meeting being held in a Catholic church hall. On the way to find a bathroom the pastor takes a wrong turn, opens a door, and finds himself in a room filled with torture equipment and weaponry. He is discovered by the parish priest who, in response to the Adventist pastor's puzzled questions, says, "We stockpile these things for you, my friend. Very soon you will discover their use." Liebelt insists that this is true—that he knows a person who knows a person who knows a person who knows this pastor personally. 
And another story, again from childhood: 
We're driving from our farm to Gackle, and pass a farm close to the road that I always noticed because it was uncommonly tidy. I ask my mother, "Who lives there?" "The Olsens," she says. "They're Catholics. We will have to watch out for them in the time of the end." 
And this one: 
My academy Bible class teacher shows us a picture in a book of an odd sort of headgear shaped like a frilly beehive, with the words "Vicarius Filii Dei" written on it. He tells us this is the tiara of the pope of Rome. Later we're asked on a test to calculate how Vicarius Filii Dei in Roman numerals equals the number 666. 
These myths still trigger me. Not anxiety anymore, but embarrassment, because it is hard to believe that the malevolence of the Roman Catholic Church is still essential to the Adventist version of Christianity.
Historic titles
I have written about this before, but I was reminded of it again recently by a story from the Catholic News Service: "Papal preacher says labeling pope's titles 'historic' was right move." It explains that Roman Catholic leaders have changed their most recent yearbook to make it clear that all the titles for the pope are relics of history, leaving only one: "Bishop of Rome." 
"It seems right to me, especially with regard to 'Vicar of Jesus Christ,'" [Cardinal Raniero Cantalamessa] said. "Vicar is one who takes the place of the boss in his absence, but Jesus Christ never made himself absent and will never be absent from his church."
Oh dear. That erodes a few key points in Adventist eschatology. That the pope puts himself above Jesus. That the Catholic church never changes and will never admit they're wrong.
Among the titles abandoned? Vicar of Christ. Successor of the Prince of the Apostles. Supreme Pontiff of the Universal Church. Primate of Italy. Archbishop and Metropolitan of the Province of Rome. Sovereign of Vatican City State. Servant of the Servants of God.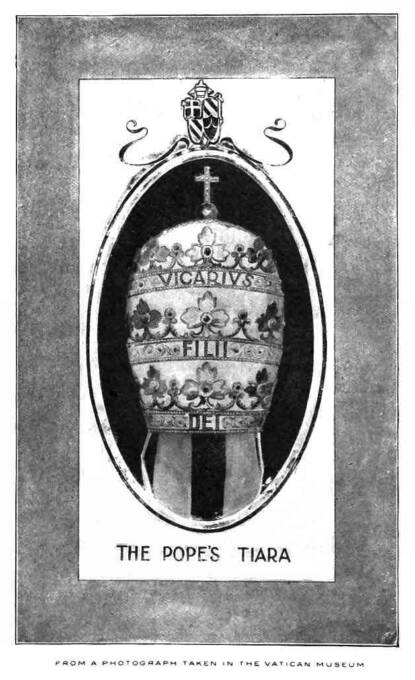 Does the end justify the means?
Notice that "Vicarius Filii Dei" (Vicar of the Son of God) isn't listed. That's because most scholars say that although it's been used here and there by various Catholic writers, it was never an official title. 
There's a story behind this that most people don't know.
It was our own Uriah Smith who, in The United States in the Light of Prophecy, wrote that the phrase "Vicarius Filii Dei" was spelled out in gemstones on the pope's tiara. The phrase could be used to calculate "666" and therefore identify the pope as the subject of Revelation 13:18. (Smith didn't invent the 666 calculation; it descended through a chain of conspiracists from numerologist Andreas Helwig, who wrote about it as early as 1612.) "666" on the pope's tiara became a key teaching in Adventist evangelism.
(Yes, there's a textual problem here: the pope is supposedly the first beast, but the text seems to assign the number to the second beast, claimed to be the United States of America. That's never deterred the opinionated Adventist eschatologist, of course.)
The meaning of 666 was affirmed in Ellen White's visions, though later it was edited out. Although Ellen White "saw" the 666 prophecy, F.D. Nichols said that "there was no such thing as a clearly defined Seventh-day Adventist theology in the years immediately following 1844," so it was okay for that part of her vision to be edited out. Wait—what?
Then, in the 1940's an unidentified "prominent Adventist evangelist" went to Rome and studied every possible example of every papal tiara he could find; alas, Vicarius Filii Dei wasn't on any! (Unfortunately for Adventist eschatologists, "Vicarius Christi," which was an official title at the time, didn't produce the same juicy mathematical "proof.") 
No problem: the evangelist went home and had an artist draw a picture of a tiara inscribed with Vicarius Filii Dei!
According to LeRoy Froom, who told this story in Ministry magazine in 1948, an Adventist publishing house "emphatically rejected it as misleading and deceptive, and refused to allow its use." 
Well, not quite, Dr. Froom. The fake image went on to be used widely in books, tracts, and evangelistic programs. I'd be surprised if most Adventists don't believe the papal tiara-Vicarius Filii Dei-666 theory even today. 
Oh, and one more interesting detail: the last three popes have mostly abandoned the tiara. Pope Francis has never worn one—he sticks to his little white beanie. 
Three points
First, contrary to what you may hear, there is no evidence that the Vatican is at all interested in us. The pope and his cabinet don't sit around in a secret war room discussing "those Adventists" who've "got the goods about us," and how they're going to have to destroy us. 
There might be a religious historian in Vatican City who has read about an anti-Catholic apocalyptic cult that worships on Saturday. But threatened by us? Nah. 
Nor is our church infiltrated by Jesuit spies. No one in Rome is frightened of our eschatology or our Sabbath-keeping. They have no plans to persecute us. 
In fact, it is unlikely Pope Francis has any clear idea who we are. 
Second, we are far more likely to have our liberty restricted by people in our own church than by Rome. Persecution? I've never been persecuted by a Catholic. I have never met anyone who was persecuted by a Catholic. I don't expect to ever be persecuted by a Catholic. 
But I've been treated shamefully by some of my own people. I've been told what I must believe, what I dare not say, who I dare not let in the church door. I've been shouted at in church by conspiracist morons. Mere speculation that I was unorthodox has been enough to get me pushed out of jobs, and cost me friendships. I've seen pastors fired and lay people cold-shouldered out of church fellowship for any difference in theology or practice that came to someone's mind. 
After the strong-arm tactics we've seen in Silver Spring the last decade, you're likely to experience more restriction on your thoughts and religious liberty from the General Conference president than from any pope. 
Third, it is a mark of poor mental health to define yourself by your enemies. Yeah, I know it makes us think we're important when we imagine that the pope has us in his crosshairs. But listen: if you met an individual whose life was defined by his belief that an important political figure hated him personally, you'd say, "I think there are some mental health problems there." 
As long as we keep up this nonsense about the Vatican and the pope, we betray that we have some organization-wide mental health problems. Healthy organizations define themselves by their constructive, helpful ideas and actions, not by their paranoia. 
I'm weary of it
Roman Catholicism's theology isn't defensible. But the same can also be said of us—especially when we can't stop making these ridiculous accusations against another Christian church. There is no difference between our denomination's pernicious anti-Catholicism, and the racism or antisemitism of the far right. 
Really, every time I hear this nonsense repeated from a pulpit or in our literature, I wonder: have I really given my life to a church that defines itself publicly by saying that another Christian denomination is obsessed with us and wants to kill us—and only us—for the great sin of going to church on Saturday? How sad!
I am astonished that this is still a thing. There is no evidence for it. None. Give it up, Adventist friends. If we continue to insist that fear of Roman Catholicism is what defines us, we prove we have no understanding of the gospel of Jesus Christ. 
---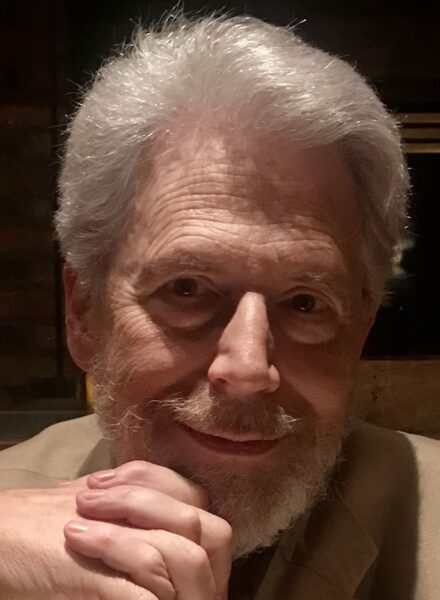 Loren Seibold is the Executive Editor of Adventist Today.