by Paul Annala  |  30 November 2021  |  
I've been following Pastor Ted Wilson's official Facebook page, and according to that, he seems to be busy. He's been touring the Philippines.
We see Ted Wilson welcomed by people waving flags. Ted Wilson welcomed by a uniformed Pathfinder troop, saluting him. Ted Wilson met by big colored banners with a picture of Ted Wilson and the text "Welcome Ted Wilson" printed on them. 
Ted Wilson in a helicopter. Ted Wilson in a private plane. Ted Wilson cutting a ribbon. Ted Wilson preaching. Ted Wilson eating breakfast. Ted Wilson and Nancy Wilson given a painting depicting Ted and Nancy Wilson. 
Ted Wilson meets a mayor who has learned from the Adventists not to eat pork. (Whether the mayor has learned anything about Jesus, we're not told.) 
Ted Wilson greets a governor. Ted Wilson greets a child. 
Ted Wilson meets with President Duterte of the Philippines, and praises him for his interest in health and religious freedom and for pardoning rebels who have listened to Adventist World Radio (AWR). The fact that Duterte openly advocates extrajudicial executions and other violations of human rights is omitted. And it seems Wilson hasn't much to say about "God's law and heavenly plan for human sexuality. We must make a conscious choice, even though unpopular, to speak up for Bible truth…" to the divorced, self-confessed unfaithful, rape-joking, nowadays-cohabiting Duterte.
On Friday night I listen to Elder Wilson's sermon live. It's about us, us and us. Us Adventists. Our uniqueness. The commandments. Obedience. Sabbath. God's chosen people. The Spirit of Prophecy. 
I turn off the live stream before he gets to the three angels. (I'm sure he got there.) I've had enough.
I also put Pastor Ted on a 30-day sabbatical in my Facebook feed.
---
I'm feeling more and more alienated from Ted's club. It's nothing personal against him. Many years ago, I worked for a short time in the same denominational office as Wilson. I've had the privilege of enjoying Ted's and Nancy's hospitality. They're nice people. But this public circus I'm seeing—it makes me feel alienated, uncomfortable.
Maybe it is, as someone recently put it: I haven't left the church. It's the church that has left me.
---
Tomorrow, on Sabbath, I will be in church again. No, not the building, nor the denomination. I mean the real church. I will sit down on my couch, together with this wonderful small group of people that meets in our living-room. It started off as a digital thing during the pandemic, but the last few months we've met face to face, often in our house.
These are people living lives with a lower-case 'L'. Nothing fancy, just normal people living normal lives. People who go to work, people with good bosses and not-so-good bosses. People who love ice hockey, and people who hate sports. Vegan people, meat-eating people, and people in between. People struggling to make ends meet, and people who don't have to worry about their economy. People struggling with physical and mental health issues. People trying to make relationships work, but sometimes failing at it. (As I look at these groups on my couch it strikes me that a majority has been through divorce.) People who worry and pray for their kids. People struggling to forgive past hurts. People struggling with temptations and habits. People who are rejoicing, crying, longing, and hoping.
As I said, these are normal people. We are normal people. Most of us are Seventh-day Adventists, in case you thought that the people on my couch are something other than that.
And we come together, not because we're right, but because we're at fault. Faults for which Christ sacrificed his life on the cross. We come together to pray and catch a glimpse of God in our lives with a lower-case 'L'. We open our Bibles, not to study what we've already studied, not to apply BRI-approved hermeneutics to prove what we already know, but to discover what God wants to say in our lower-case lives. We come together as a community of believers, not because we are unique, but because everyone is unique. This, I believe, is the real church meeting in my living-room.
With a touch of Adventist-tainted irony, I am tempted to claim that the true Remnant Church may be found on my couch.
---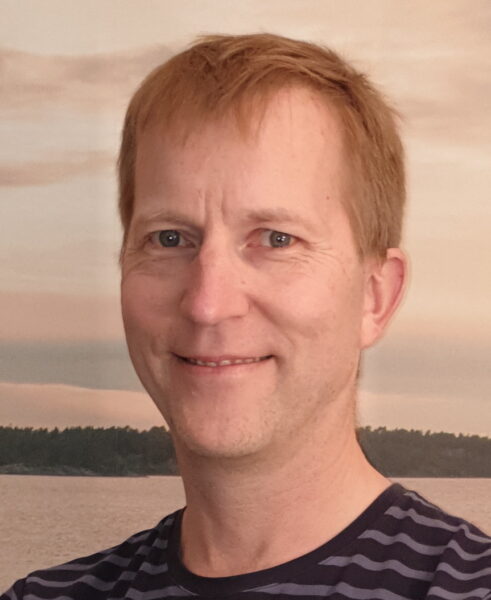 Paul Annala writes from Linköping, Sweden. He's married, has two children, earns his living as a software designer at Ericsson, and is active in his local church.
People photo created by freepik – www.freepik.com