by Ron Lawson  |  29 May 2018  |
The chapter I wrote for the book, Christianity and Homosexuality: Seventh-day Adventist Perspectives, edited by David Ferguson, Fritz Guy, and David Larson, which was released in 2007, has been uploaded to my website, www.RonaldLawson.net. The title of the paper is "The Caring, Welcoming Church?: The Seventh-day Adventist Church and its Homosexual Members."
Oddly, it was much easier to escape detection in the case of lesbians, for church authorities assumed that women at church institutions who lived together and always seemed to end up again living together if one was moved to a different position, were doing so because women were paid such lousy salaries there; however, two males occupying the same quarters were immediately suspect.
Among many other topics, the paper tells how Seventh-day Adventist Kinship International, the LGBTIQ support organization, was founded and went on to flourish; it tells why the speakers at the first Kinship Kampmeeting included three of the biggest names among the faculty of at the Adventist seminary—those planning the meeting urgently needed to know if it was possible to be both Christian and gay or lesbian—and what the answer given was. It also tells about the meeting at La Guardia Airport between Duncan Eva (GC President Neal Wilson's representative), a seminary professor who had been invited to speak at the Kampmeeting, and the author, which occurred because the Seminary Professors, having found there were three of them who had agreed to attend, felt it necessary to seek permission, and that Wilson agreed to finance their attendance provided that Colin Cook, a former pastor fired when he was found to be gay but was now founding an ex-gay program, also be added to the schedule of speakers.
Another topic covered is the demand by the General Conference, which had recently trademarked the denominational name, that SDA Kinship cease using either Seventh-day Adventist or SDA as part of its name. However, it was important to Kinship to use its full name, for when its members marched in Gay Pride parades carrying a huge banner announcing who they were, closeted gay and lesbian Adventists watching from the sidewalks would excitedly rush into the street asking for information about the organization: its name was clearly a key recruiting tool. Consequently, SDA Kinship refused the Church's demand, and it was consequently sued in an attempt to force the unwanted LGBTIQ Adventists to stop claiming to be members. I was one of the two Kinship members called to be deposed by a lawyer from each side before the hearing, and was then one of two Kinship witnesses called to testify at the trial. (I found that a terrible, faith-testing, almost faith-shattering experience). However, the finding of the court, that SDA Kinship's use of the denominational name was legitimate because it described who we were—we were indeed gay and lesbian Adventists—must have been a shock to the Church authorities, especially when the Catholic lawyer they had hired advised them not to appeal the decision for fear of creating an even stronger precedent.
A great deal more of relevance has occurred since this paper and book were published: in the United States same-sex marriage has been legalized, in church-related colleges broad support for LGBTIQ students has emerged among their fellows, churches are declaring themselves "welcoming" congregations, etc.—it does not feel quite so lonely to be an LBGTIQ Adventist today. Such changes will appear in the chapter that covers this topic in one of the four books I am currently writing. But meanwhile, if you have not read this chapter in the book in which it appeared, you now have an opportunity to read it.
---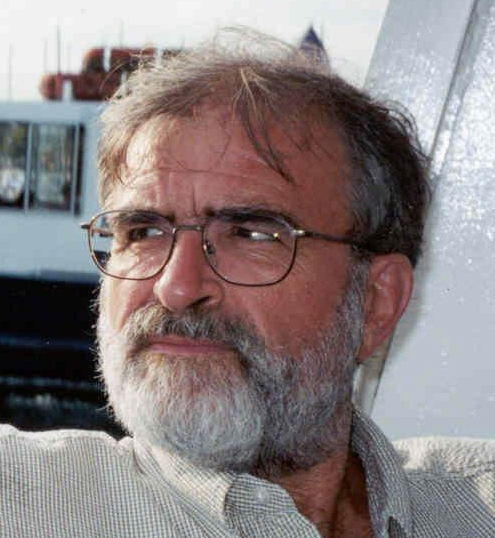 Ronald Lawson is a lifelong Seventh-day Adventist, and a sociologist studying urban conflicts and sectarian religions. He is retired from Queens College, CUNY, and now lives and works in Asheville, NC.