by Amalia Goulbourne  |  15 October 2023  |
The first annual North American Division Archives, Statistics, and Research conference was not the place that I, as a twenty-five-year-old pastor and seminary student, expected to rediscover my calling and motivation to continue pursuing ministry within my denomination. 
It has been eight painful years since the 2015 ordination vote that broke my heart when I was a high school junior, solidifying my feeling that my womanhood would never be acknowledged during my ministry. But as I sat holding back tears at the last plenary session of the Women in Seventh-day Adventist History Conference, led by Dr. Michael Campbell, I found myself dwelling on my story, just as the conference dwelled on the many stories of Adventist women worldwide. 
While the Association of Seventh-day Adventist Historians holds a triennial conference for historians to discuss their research that highlights Seventh-day Adventist history, this conference featured not only historians but an eclectic group of independent scholars, pastors, students, church administrators, and laypeople. Men and women came together with the common vision of sharing and affirming the stories of women both past and present in our history. 
First steps
On Thursday evening Dr. Anneke Stasson, a historian and co-author of the book Women in the Mission of the Church, kicked off the conference, sharing the history of Christianity and the different avenues through which women ministered. Beginning the conference with a broad perspective of the difficulties Christian women have faced across history was a sobering reminder that the trials that Seventh-day Adventist women face are not unique. Patriarchal structures and misogynistic attitudes have been a part of the Christian narrative since its formation as a national religion in Rome. 
On Friday morning, Dr. Laura Vance presented her paper, "From Leadership to Headship: Contextualizing Adventist Gender Ideals." Her title was just as shocking as her presentation, as this non-Adventist sociologist took us through the demise of gender equality in the Seventh-day Adventist denomination. 
This conference could have easily become a place of righteous indignation at the policies, structures, and male leaders who have silenced and controlled Seventh-day Adventist women. As we heard the story of Lucille Byard, an African American woman who died after being turned away from her local Seventh-day Adventist hospital, I was livid at the way her story, along with so many other women's stories, had been unjustly erased from Seventh-day Adventist history. 
One of the biggest wounds in the Adventist church—the denial of women's ordination—arose several times in the presentations. Yet the devotion of women throughout Adventist history stood as the central theme of this conference. Anger in the past and present was not to overshadow the hope of these women who fought for decades to be a part of the work of the Seventh-day Adventist church. 
Papers presented after the plenary sessions created hope through the stories of Adventist women such as Effie Jean Ketting, a pathologist and OB-GYN who worked in the mission field in Thailand; Irene Morgan, an African American woman who stood her ground and fought for the right to sit in her seat on an interstate bus in 1944; and Lora Clement, the longstanding editor of The Youth's Instructor in the early 1900s. While some of the women could be acknowledged by name, others could only be identified as "female Bible worker" or "his wife." These stories were also presented, such as the twenty-two unnamed female preachers who spread the Millerite message in the 1830s or la misionera sin nombre, the unnamed female missionary who spread the Adventist message in Chapala, Mexico. 
While history is not everyone's favorite pastime, I found that the history of these women struck a personal chord in me. The stories presented during each paper session shone light on women who had probably convinced themselves that their work would be remembered while their names and personal legacy would be lost. Yet here their stories and legacy were recognized and affirmed. After deciding to go into ministry, I too had convinced myself that my own legacy would most likely be forgotten; yet, here was a glimmer of hope that my story would also be recognized and my calling affirmed in the years to come. 
Affirmation, past and present
Stories not only of the past were told, but stories of the present. Nancy Lamoreaux spoke of five women (Rose Howson, Lorena Bidwell, Jerilynn Bicek, Sherri Ingram-Hudgins, and herself) who have recently led the Seventh-day Adventist church into the age of technology. 
Two panels were formed with women who currently serve as women's ministry directors, executive secretaries, treasurers, and other administrative positions at every church level who shared their stories of calling, hardship, and ministry. It was recognized several times that these women had faced incredible challenges where they had been placed, in which they intentionally pushed back against overt and cultural gender bias. 
Yet, the stories that brought tears and affirming hums were not of the opposition faced but of the support and mentorship these women received from men and women who were and are ministering in the Seventh-day Adventist church.
It was not lost on me as we stepped into Sligo's main sanctuary for the Sabbath worship service that I was watching history past and present as Dr. Ella Simmons, the first female general vice president for the General Conference stepped onto the same platform that three of the first female pastors in modern Seventh-day Adventist history had been ordained. Her sermon entitled "Hidden Figures" was an ode to women who were hidden from history while accomplishing great historical acts that changed the world. 
A celebration
Although advertised as a history conference, this weekend's conference was a celebration of the current work of women throughout the Seventh-day Adventist church, and a call to continue to support the calling of every woman. Being a female pastor can be draining and discouraging; yet, I met so many women and men at this conference who were willing to fight alongside me, support me, and mentor me in what God is calling me to do. 
Adventist Learning Community will soon provide recordings of the conference on their website and a new podcast entitled "They Also Served: Stories of Adventist Women" with host Heidi Olsen Campbell, which will premiere in early 2024, but the question remains: what now? To what extent is the Seventh-day Adventist church willing to stop erasing the stories of their women? How long will it take for history's challenges to become legacy's mission? How long until the global body of believers will change to support women financially and spiritually and offer them regular seats at the table? 
The hope that I take away from this is that it won't be very long. As Dr. Simmons declared, "Stand your ground, hidden figures." It won't be long, indeed.
---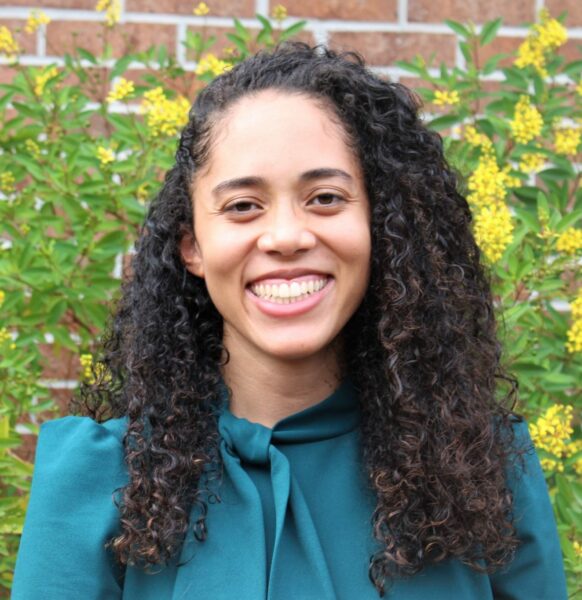 Amalia Goulbourne is currently pursuing her Master of Divinity degree at Andrews University. Originally from Southern California, she is an Oakwood alumna and pastored in Florida Conference as an associate pastor.