by Patti Purdy Hansen Tompkins  |  3 June 2022  |
When You made us keepers of Your earth,
O God,
You expected a lot of us.
But we have become careless with Your trust.
The oceans and the firmament, the
forests and living creatures,
All the works of Your hands have been
tainted by our greed.
We praise You for the earth and all that
You pronounced as good.
Now we understand how vulnerable it is.
God, we are vulnerable too.
We lust after power and wealth and status
As if they would make us content.
But we have running water and electricity
and supermarkets—
What else do we need to live like kings?
Remind us, O God, not to complain
about trivialities,
For there are more important things
to worry about.
For flat tires, broken appliances, and
changes of plans
Are not as important
As shattered dreams, broken relationships,
and changes of heart.
Nag us with Your still, small voice when
we don't listen.
Nudge us with Your gentle touch to
get our attention.
Let loose Your angry, awesome shout
when we ignore You.
Poke us, prod us, pry us from our
beloved ruts
(They are so safe and comfortable)
And point us up and out and in the
right direction.
Empower us with Your strength, O God,
To fight against man's indignity to man.
That we may move away from prejudice
and war
Toward peace and wholeness.
Help us see the risks we must take
Because of the risk You took.
God, we praise You for Your mighty power.
You are strong enough to save us
from our sins
And to protect us from our own stupidity,
Yet sometimes You choose to let us
learn the consequences of our actions.
We praise You for giving us the choice;
For without it we might never fall
But neither would we know freedom.
---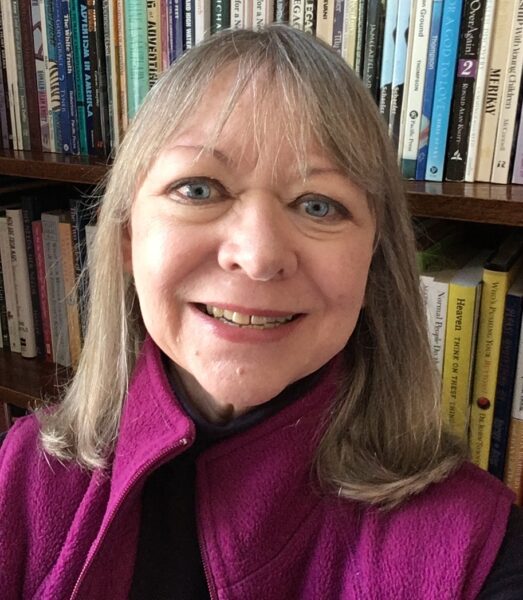 Patti Hansen Tompkins is a retired editor/writer currently enjoying the four seasons in southeast Tennessee. She adores spending time with her 3-year-old grandson, regularly reads 4 to 6 books a week, and is mentally planning her next road-trip adventure.