By Debbonnaire Kovacs, Dec 8, 2016
Most people today would agree that a great deal of spiritual and emotional growth can take place in a small group setting. Most churches have them, if only in the form of Sabbath School classes. More and more churches, in the last 30-40 years, have formally planned small group systems in place.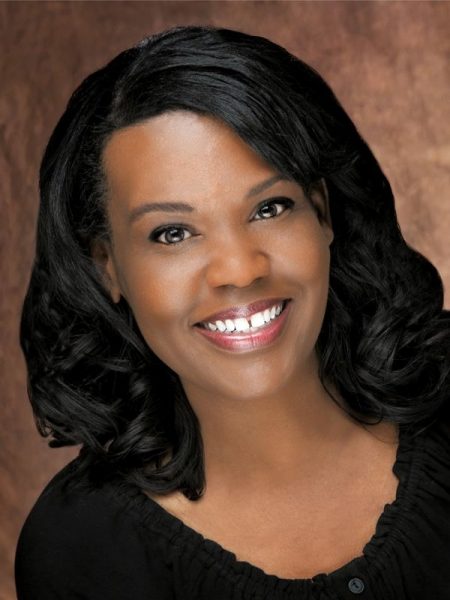 According to Pastor Sabine Vatel, one of the eight-pastor team at Pioneer Memorial Church in Berrien Springs, Michigan, "GROW groups are our main vehicle of church growth."
When Vatel arrived at PMC, there was already a successful small group organization, later renamed grow groups. It was Vatel who created an acronym, defining the groups as God Reaching Out Widely, or GROW groups.
"I was very fortunate to be able to build on the legacy of another woman pastor, Esther Knott. She was a mentor to many for years. The post had been vacant for about two years, but it was maintained by amazing lay leaders. My role was to expand and grow it as part of the mission of the church," Vatel told me.
It's no surprise that a church that size would have groups; it might surprise you what comes out of them.
"Go to GROW group; meet your future son in the car park at Apple Valley [grocery store]!" proclaims Leanne Sigvartsen, a member of one of the groups.
Sigvartsen had had five miscarriages and she and her husband had given up on the idea of having a child by birth and were exploring adoption. Overseas adoptions were too expensive; domestic were either expensive or even scams.
"It was around that time that we received the Grow Group brochure in the mail," Sigvartsen relates. "I'll be honest, we hadn't had a lot of luck with Grow Groups before, but despite this, I took a peek and found they were having one on adoption and foster care.  So I signed my husband and I right away – I didn't tell him I'd signed him up.  When I told him, he said 'You did what?'  He went – he really wanted to be a Dad."
What happened next was nothing short of miraculous. Not only did the Sigvartsens receive a great deal of education and support, but their first child came to them because of the GROW group. Watch for a complete feature on this family!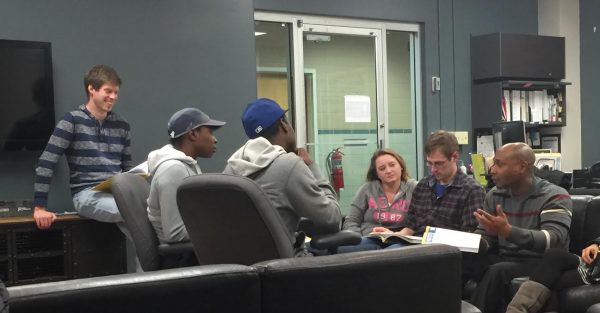 Vatel never expected to come back to the seminary where she was trained. In fact, she never expected to be a pastor. She was in college at Southern Adventist University in 1992 when she first "had the sense" that she might be a pastor. "But I didn't answer right away because I didn't know any women pastors. I waited to see if it would pass."
It didn't. Vatel prayed and talked it over with her family, who were surprised, but supportive. By 1996 she was headed to seminary. She received a call to Alberta Conference where she served as pastor and college chaplain, "and I've been serving ever since. God just opened doors." Asked if she has faced criticism, she says she has been mostly insulated from the harsher judgments, and is very appreciative of "those brothers and sisters who are fighting that battle for us." She knows others are having a harder time, but says, "I don't think you can lose by choosing to be faithful to that call."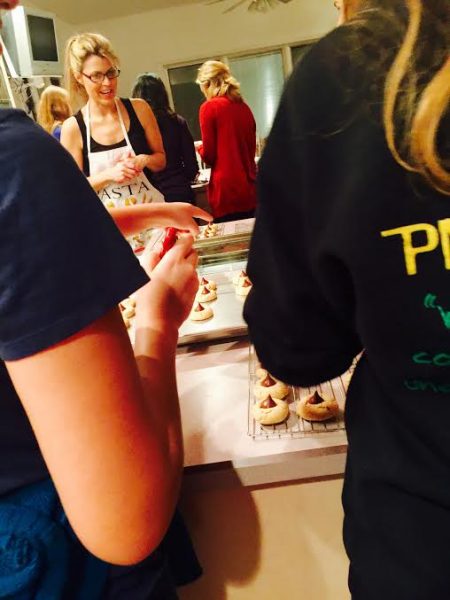 Vatel's own ministry is both directly and indirectly supportive of other women who have had a harder path. One of the members at PMC, Sharon Dudgeon, a psychologist, offered a group for women who are abuse survivors. She didn't know if anyone would come. A young woman saw the listing and decided to take a chance and join. She wasn't alone.
"I am so appreciative of the professionals who share their skills!" says Vatel. "That woman stood up at church and shared the impact that group had on her life. It set her free to speak of her abuse without shame, and even to form a community herself of other women who had similar challenges. One of the ways you know you've achieved success is when you are able to foster a leader in your group, who then starts a community him/herself.
She adds that as Christians, we have various practices we think of as disciplines—things we are not to neglect—prayer, Bible study, and so on. She believes that creating community in a more intimate setting than formal church attendance is also a necessary discipline.
"The GROW group challenge is to keep reminding ourselves of the discipline of grouping, gathering together. It's not always neat, it's often difficult, it's not perfect, but that's how you grow," she reasons.
One man's wife had tried to get him in group but he wouldn't go. She took the risky step of signing him up anyway. Begrudgingly, he went, and before he knew it his group members were family. The following semester he was diagnosed with cancer. He asked Pastor Vatel to anoint him, and the first people he called were those group members.
This past semester, PMC had about 600 people, 110 of whom were college students, involved in GROW groups in some way. About 20-22% of group leaders are college students; the goal is to raise that to 25%. Unlike some small group leaders, they do not limit the size of the group. A couple are as big as 20-25 members. Eventually those may plan to make two groups of ten or twelve, but Vatel finds that new members unsure of group life may feel more secure in the larger group which is more intimate than church, but not as intimate as a very small group.
On the other hand, they can be as small as 3-4.
"I tell people it can start with two friends saying, who else could we bless? When you find that third person, you're a group. Find a topic, or an activity, get together and do it."
The groups, despite their wide variation in size, topic, or activity, do share some things. For one thing, they are all 8, 10, or 12 weeks, in part because that fits the academic setting well, and in part because people are more willing to commit to a short term and then renew later. "It's like interval strength training for your soul," says Vatel. For another, they all share what Vatel called "the values of the first church, in Acts: prayer, faith, fellowship, and evangelism.
When Vatel was called to PMC, she was hesitant at first. She loved her work and the people at Forest Lake Church in Orlando, Florida. But she prayed and felt that after all she had learned at Andrews, everything was coming full circle and it was time to give back. She believes God called her here, and loves this work and these people, too. Her listing on the PMC website is as pastor of GROW groups/discipleship. I asked her what else that entails.
"My task is equipping leaders to be disciple makers. 'Leaders' means elders, Sabbath School teachers from 0 to adult, overseeing prayer ministry, family ministry, and nomination of leaders," Vatel explained. "I am surrounded by amazing leaders. Some have led churches and even conferences. My role is to serve and nurture them and provide what they need to succeed as leaders, and pray for them of course."
So…not that much then! When I pointed out that it sounds like a big job, she said, "I try not to think about how big it is."
The biggest endeavors must be accomplished one step at a time. Kind of like growing big churches through small groups.
The other day, in the busy women's restroom at the seminary, Vatel was reminded of the days of her schooling, when there were only two or three female students. "I had the bathroom to myself, and it was a real place of reflection. It may sound corny, but I was in the bathroom praying for God's blessing on the women who would come later."
The women pastors of today can be grateful for the prayers and leadership of those who came before them. Adventist Today joins in praying for the small group ministries of PMC and all other churches.