Denominational Leaders Accused of Retaliation Against Family of Woman Who Spoke About Alleged Abuse on National TV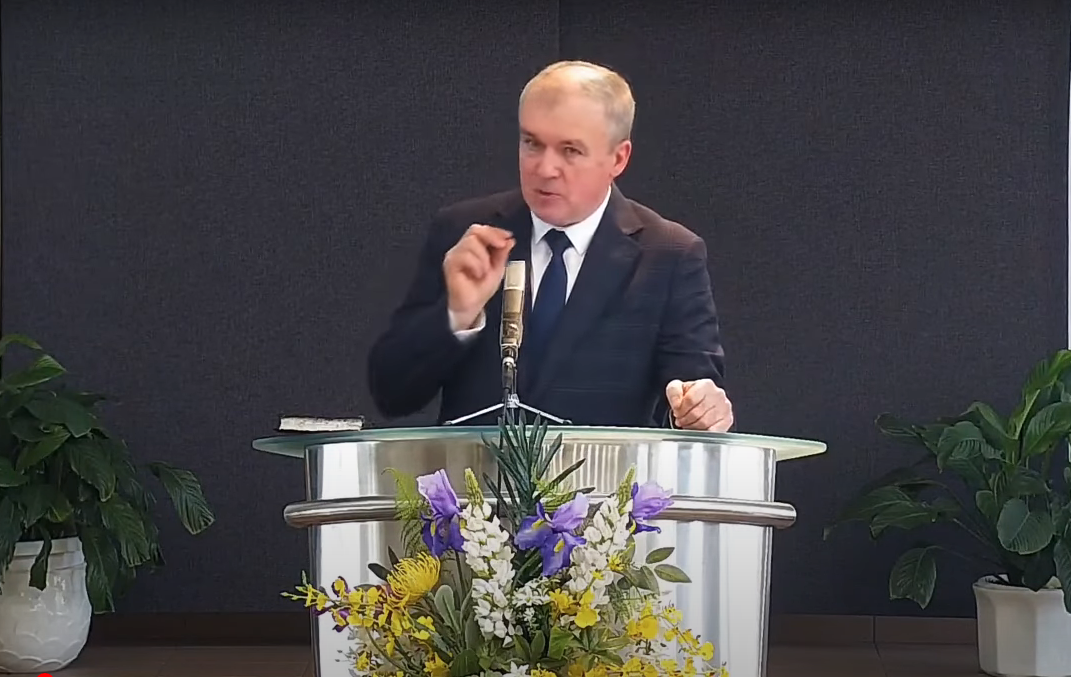 Robert Erdeg, Anita Erdeg Trto's father, until recently the president of the Northern Conference, was accused of financial misconduct but later cleared of the charges.
Erdeg also allegedly pushed to resign and was terminated as president of the Northern Conference on March 14, 2022.
A March 2, 2022, audio recording of a meeting between the South-East European Union Conference (SEEUC) president and other pastors detailing reasons to terminate Erdeg's employment has the SEEUC on a hunt for the recorder, according to the Intelligent Adventist website.
24 March 2022 | Adventist church leaders in the South-East European Union Conference are accused of persecuting and bearing down on the family members of Anita Erdeg Trto, the woman who spoke about alleged mistreatment by her husband and Adventist church leaders on National Television.
Intelligent Adventist (IA) reported that Anita Erdeg Trto's father, Robert Erdeg, until recently the president of the North Conference in Serbia, had been under pressure to censure his daughter for speaking to national media and for giving an interview on Saturday, the Adventist Sabbath.
Erdeg also had been harassed with allegations of financial improprieties after Trto's TV interview, but an investigation had cleared Erdeg of any financial misconduct, said IA.
According to an IA transcript of an audio recording of a March 2, 2022, meeting with SEEUC President Dragan Grujičić and other pastors, those at the meeting intimated that Erdeg should be pushed to resign. Afterward, another pastor, Zelimir Stanic, allegedly told Erdeg that "it would be best if he resigned."
However, according to the transcript, Grujičić acknowledged that Erdeg "doesn't have either a moral or a financial problem." Grujičić also apparently said, "Procedurally, [Erdeg] did nothing" and that "the problem is his daughter."
After a five-hour meeting on March 14, 2022, the SEEUC terminated Erdeg from his position as president of the Northern Conference. The reasons given were a conflict of interest, due to his daughter's well-publicized abuse case, and a lack of confidence in his abilities, according to IA. Trto confirmed to Adventist Today that her father is no longer president of the Northern Conference.
IA reported fallout from the audio recording of the March 2, 2022, meeting, alleging that SEEUC President Grujičić had said a court-approved forensics company would be used to find the person who made the audio recording.
Grujičić also allegedly said at the recent meeting with SEEUC pastors that all electronic devices, including laptops and personal phones, and personal emails of the pastors would be searched. The pastors were then directed to sign a document that gave permission for their personal electronic devices and emails to be searched.
As of this date, the identity of the audio recorder still has not been discovered.
Adrian Zahid, director of IA—which published the transcript of the audio recording and other documents pertaining to Trto's abuse case—declined to comment on how and where such documents were obtained, to protect IA's sources.
Zahid maintained that "the evidence is excellent," but also said IA remains open to any evidence that may indicate the contrary.
However, Zahid also pointed out that "so far, neither the Trans-European Division (TED), the union, or the conferences in that union have produced anything else that contradicts the story."
---
(Photo: Robert Erdeg, father of Anita Erdeg Trto, was terminated from his position as president of the Northern Conference in Serbia because his daughter came forward on Serbian national television with claims of abuse by her ex-husband and mistreatment by Adventist church leaders, alleges website Intelligent Adventist. Photo via screenshot of Feb. 20, 2021, sermon on YouTube.)