by Hannele Ottschofski  |  3 May 2020  |  
Social distancing has not really changed my life's routine too much, considering I belong to the segment of people called "senior citizens." Being retired already means I live at a certain distance from the working population, and I'm free to choose my daily occupations according to my desires.
During this time some people do their spring cleaning until everything is spick and span. Others clean out their wardrobes and drawers and fill the clothes containers of the Red Cross (and other organizations) with their discarded things. I would rather sort through my filing system and throw away old stuff.
But no, I don't. I sew face masks. I don't know how many times I have said, "It's enough! I won't sew another mask!" Yet here I am at it again. After more than 140 pleated masks I am trying out the fitted masks. And as they look so much nicer and fit better, I will probably be at it for a while.
In my part of the world, scientists and politicians have been changing their minds about the efficacy of these community masks during the course of the COVID-19 pandemic. At first they said the fabric masks did not provide sufficient protection from infection and were useless. We were told not to buy surgical masks (if we could get them at all) because they were needed for front-line health workers, which was reasonable.
But slowly the tone changed. Even though cloth masks did not provide complete protection they could help stop the spread of the virus, to a certain degree. People were encouraged to sew masks and wear them on public transportation and in shops, where it is difficult to maintain the prescribed distance. And now we have proceeded from the recommendation to mandatory face masks in public.
I started sewing face masks at an early stage, expecting the time would come when we would need them. I used left-over materials I had at home, as fabric shops were closed. I sent masks to family and friends and there were still a whole lot left over. What should I do with them? Church was closed. No need there. Then the idea came up to do something to maintain contact with church members and bring them joy by sending them a small parcel. What should we put into it? Easter was over, which made the search for ideas more difficult. Why not send them face masks? It was foreseeable that the need would come at some point. That meant that more masks were needed. I knew a skilled seamstress who was immediately ready to take up the task, and made another 110 masks. In addition to the masks, the package also included a lavender-filled fabric heart and encouraging reading material, as well as craft ideas and surprises for the children. The envelopes were packed and personally delivered to the mailboxes by kind volunteers from the church.
The reactions of the church members were positive. Many immediately contacted church leaders to thank them for their surprise parcel. Coordinating and implementing the action was fun. Thus we were able to do something good together as a church once again. An active church in spite of lockdown.
We are expecting governments to ease restrictions, and church services will probably resume after an eight-week shutdown in the middle of May. There will be rules and regulations. I have often thought about how we are used to putting on our "Sabbath masks" when we come to church. Masks hiding our hurts and pains, putting on a smile in order to keep others at a distance. Our masks of religious and holy comportment. Now the community masks we will be using will most likely be hiding our smiles.
But they will not be able to hide our joy at having successfully overcome a difficult phase in all our lives in fighting this pandemic. We have not lost any members to the virus. There will be regulations demanding sufficient distancing and recommendations to use masks, avoiding body contact. What it will be like we do not know yet, but at least we have sufficient masks for members and guests. We will not be allowed to sing, and potlucks will have to be postponed, but as the Queen said in her speech, "We will be with our friends again. We will be with our families again. We will meet again." 
---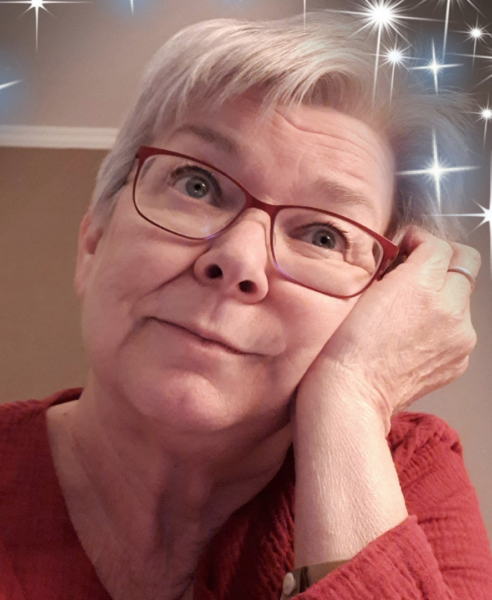 Hannele Ottschofski writes from Hechingen, Germany