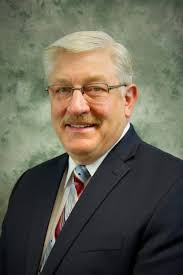 Neil Biloff, President, Dakota Conference
Elder Jackson, our conference is currently fielding calls from members asking how they can pay tithe to the conference without it going to the GC. We have told them, of course, that money turned in as tithe will go through the appropriate channels. Yet the voted Battle Creek vote on compliance is dividing our conference.
The fundamental principle of Roger Williams' colony, was "that every man should have the right to worship God according to the light of his conscience." His little state, Rhode Island, became the asylum of the oppressed, and it increased and prospered until its foundation principles—civil and religious liberty—became the corner-stones of the American republic. (The Great Controversy, 294.4)
I fear that many who voted at autumn council do not understand the hard-fought battle for Protestant freedom. When the GC administration refers to themselves as parents and the rest of the church as children we have a huge lack of understanding.
Today, in a land where religious liberty gained its foothold under the guiding hand of Almighty God, may the North America Division continue to be the asylum for the religious liberty of the oppressed. May we continue to uphold the tenants of the Protestant Reformation. May we not let the dream of John Huss, John Wycliffe, Martin Luther, and yes, our own Roger Williams, die. Freedom of religion and liberty to worship according to the light of ones conscience is of God. May we be the beacon on the hill calling Adventists back to the true Protestant model of church structure.
---
---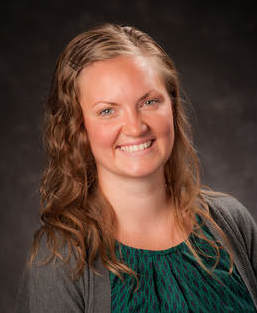 Vanessa L. Pujic, Vice Principal, Maplewood Academy
I come before you today as a woman, an under-35-year-old, a mother, a Midwesterner, an Adventist High School teacher, and a former pastor.
I wholeheartedly reject the compliance document voted at Annual Council 2018.  I call upon our division leadership to reject it, in fact, I call upon all 13 of our Union Conference Executive Committees to reject a document which places far too much power in the hands of a few, and does not allow for the collective decisions reached as constituents of a particular region on matters of disputed belief, to determine what works in their context.
I also must say something else, because I was a pastor. How shameful for my church leadership to act in a way that continues to inflict wounds on an already disenfranchised portion of our church body! How disappointing that my church continues to ignore the obvious call of God in the lives of these many women who serve as pastors! With this kind of reception from the church they love, who but women called of God would dare to serve? They need every ounce of strength and grace from He who has called them to stand in the face of such ridicule and deplorable treatment. Who would sign up for this willingly, but for the call of God!  It is time, my church, to give up the pride of the male ego collectively, to recognize men don't hold the corner market on God's call to lead.  It is time to let the scales fall from our eyes and bear witness to the Spirit of God falling on our sons and daughters.
To GC leaders I say, reject the temptation of hierarchy; hold others up, that in so doing, you may be the servant leaders Jesus called us all to be. Stop wasting time keeping those God has called out of the work when clearly, the harvest is great but the workers are few. Stop bringing disunity by telling a mouth they must act as a hand, and eyes as a forearm. Stop. Please stop, or you may find you are the stumbling block to many of the little ones in your church.
---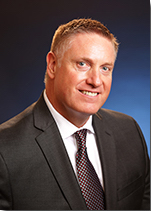 Daniel Linrud, President, Oregon Conference
We must acknowledge Jesus alone as the Head of his Church, the authority of Scripture as the sole arbiter of belief and practice, and the leadership of the Holy Spirit as our only motivation.
We must be committed to the biblical mandate of the priesthood of all believers; to the understanding of the Church as Christ's Body consisting of diverse parts called and gifted for serving Him equally in unity; and to the principle of biblical human equality.
The Desire of Ages, p. 82 says:  "All to whom the heavenly inspiration has come are put in trust with the gospel. All who receive the life of Christ are ordained to work for the salvation of their fellow men. For this work the church was established, and all who take upon themselves its sacred vows are thereby pledged to be co-workers with Christ."
Testimonies for the Church, Vol. 6, p. 322:  "It is the accompaniment of the Holy Spirit of God that prepares workers, both men and women, to become pastors to the flock of God."
We must celebrate all women and men in ministry and affirm equally and without reservation all those who demonstrate the gifts and fruits of the Spirit in serving Jesus and others.
In light of the October 14, 2018 GC Annual Council action approving a punitive oversight process, rather than shrink in acquiescence to institutional pressure, we must stand in obedience to Jesus' commandments of human equal status in all respects in His radical kingdom.  There is no provision for hierarchical rule in the Church of Jesus Christ, nor for a human caste system in His ministry of service.
For this reason, we must officially register deep disappointment and disapproval of the votes of the 2015 General Conference Session that prohibited the equal status of women clergy, and the 2018 General Conference Annual Council action that approved the formation of the General Conference ADCOM's establishment of Compliance Committees to monitor and enforce the GC ADCOM's interpretation of beliefs, policies and practices with punitive measures to be applied to deemed offenders.
While we deeply value all of our brothers and sisters comprising our beautiful Seventh-day Adventist Church family, I do not believe that we as devoted followers of Jesus that we as a North American Division Church cannot with clear spiritual conscience support either the 2015 General Conference Session action prohibiting equal status of women clergy nor 2018 GC Annual Council action compelling compliance.
Just as the majority vote of 10 of the 12 spies and the majority of the Israelites' votes, was to strongly defend the status quo—they got it wrong and it delayed entering the Promised Land. While God allowed their vote, it resulted in a lost generation.
As stewards of the Seventh-day Adventist Church in North America, we cannot afford this to be the case in North America.
The equal status of women and men in ministry and leadership is not a distraction from mission.  In our context, it is in fact a significant part of our mission in this moment in history.  We need all hands on deck to move our mission of advancing the Three Angels messages forward in this field so we can enter the Promised Land according to God's timing.  Jesus said that the harvest is ripe but the harvesters are few.  We must continue to resolutely move forward in this mission of marching hand in hand as women and men equally serving and leading God's people to Zion. This IS our mission.
While we desire to be in compliance where our conscience allows, as a North American Church we must respectfully and humbly stand in opposition of both of the aforementioned General Conference votes.
---