by Mark McCleary, 8 November 2017
The world and the church need good leaders. Are they born or developed? Ellen White says that while men are looking for better methods, solutions, and programs, God is looking for persons who "cannot be bought or sold", and who do what is right "though the heavens fall."
David's life (1 Sam. 17) provides a leadership case study for those aspiring to organizational and social leadership. Leadership is a social phenomenon and without proper "follow-ship," leadership is non-existent. Yet Abraham Kaplan rightly states, "If one would lead others, he or she must be willing to go forward alone."
There was a leadership void in David's day under Saul, Israel's first king (1 Sam. 13:13,14; 15:11,23,28). The senior pastor of the nation, Samuel, was sent to anoint the new king (1 Sam. 16). To showcase him, God choreographed the trespassing of the Philistines and their hired mercenary, Goliath (1 Sam. 17:1-16) where He could demonstrate the characteristics of a good leader by David's heroism in a time of great national insecurity.
1 Samuel 17 provides an eightfold profile of why God selected David as Israel's leader.
Profile One: Reliable
If David had not obeyed his father Jesse's assignment to check on his brothers (1 Sam. 17:17-20), he would not have been showcased as Israel's next leader. The first trait of a good leader is to be reliable, dependable, and faithful to micro then macro stewardship opportunities. These qualities will receive God's approval in the final judgment— "well done, thou good and faithful servant" (Matt. 25:21).
Profile Two: Good Listener
When David arrived, Goliath was making his eightieth appearance (1 Sam. 17:16,20). After his tirade, the text says, "And David heard them" (1 Sam 17:22,23). The previous appearance had been heard by Saul, Jonathan, Abner, Joab, and David's three older brothers, but none of them responded as a good leader should. David not only heard words, but deciphered their import and relevant response. A good leader is also a good listener, which is key to understanding issues and their attending resolution.
Isaiah refers to David's skill as a Messianic characteristic, "Incline thine ear and come unto me: hear…I have given him for a witness to the people, a leader and commander to the people" (Isa. 55:3,4). Good leaders are listeners and communicators.
Profile Three: Motivated
The prior traits were roots for David's motivation to lead. In talking with the men, he heard of the incentives Saul had stated for anyone willing to fight Goliath (1 Sam. 17:25,26). I confess, I would have been moved by any one of the three offerings—tax freedom, wife, and money. This is only logical: how can one move another if he or she is first moved about a certain matter?
Profile Four: Determined
Motivation is good for getting started, but often is eroded by confrontation, such as David's with Goliath. However, determination is motivation jettisoned by volitional action. When David's eldest brother, Eliab, chided and belittled his presence (1 Sam. 17:28), he expressed his determination when he responded, "Is there not a cause? (1 Sam. 17:29). The apostle Paul asserts, "I know whom I have believed, and am persuaded that He is able…" (2 Tim. 1:12b). Good leaders are determined and therefore can persuade others to follow them against insurmountable odds.
Profile Five: History of Success
A good leader has a resume of accomplishments. In a church setting, this is a testimony. After talking with Eliab, David was summoned by Saul, who expressed his doubts concerning David's youthfulness. This was another example of stereotypical prejudice (1 Sam. 17:31,33; 16:6,7). David's response was to remind Saul of his past experiences with God while watching his father's sheep (1 Sam. 17:34-36a). He concluded by using a psychological skill of transference— "this uncircumcised Philistine shall be as one of them [lion and bear]" (1 Sam. 17:36,37). "Yield not to temptation or defeat, each victory will help you some future one to win.' That is the essence of David's history of success testimony.
Profile Six: Self-Worth
It is a lesson worth learning that when Saul gave David his armor, David refused it because he did not feel comfortable in somebody else's equipment. "And David girded his sword upon his armor, and he assayed to go; for he had not proved it. And David said unto Saul, I cannot go with these; for I have not proved them. And David put them off him" (1 Sam. 17:39).
Several pronouns indicate that self-worth is essential for a good leader of others— "And he took his staff in his hand, and chose him five smooth stones out of the brook, and put them in a shepherd's bag which he had, even in a script; and his sling was in his hand; and he drew near to the Philistine" (1 Sam. 17:40).
Saul's armor was for Saul, and he was not using it during the 40 days Goliath when the Philistines had effected an embargo on Israel. But David's example emphasizes that a good leader is gifted and that gifting is subjectively suited to his or her idiosyncratic uniqueness. Thank God David exemplified a healthy self-worth.
Profile Seven: Confidence
Goliath disdained David (1 Sam. 17:42) in similar fashion to Eliab and Saul, who pre-judged David by externals that had them locked in negative paradigm. Psychology asserts that humans project their thinking onto others and often misread their skills or character. David's response highlights a key element of good leadership—confidence or faith that success can happen. If you are a good leader, like David, you are confident because the battle is not yours alone, but the Lord's (1 Sam. 17:45, 46). Good leaders know, behave and talk with a sense of their own discipleship and following of the Cosmic Leader who promised never to leave them alone.
Profile Eight: Opportunity Alert
Goliath approached David in anger, according to Ellen White, who in her book Prophets and Kings states that Goliath was enraged as David defiantly spoke against his words of intimidation. Per White, this military blunder was the gateway to his downfall as well as David's opportunity for victory. A good leader might seemingly be at a disadvantage according to surface evaluation, but when opportunity presents itself, he will be ready to act. Benjamin Disraeli, late and former Prime Minister of Great Britain, said, "The secret of success in life is for a man [or woman] to be ready when his [or her] opportunity comes."
When David's triumph over Goliath motivated the intimidated and inept Israelites into action, they chased the covenant-breaking Philistines and took the spoils of victory. The women of Israel, in celebration, provide editorial insight to the impact of David's showcased leadership skills— "Saul hath slain his thousands and David his ten thousands (1 Sam. 18:6,7).
Conclusion
God went outside the box of patriarchy to elect David as the leader of Israel. The late Tom Skinner, civic activist and former chaplain of the Washington Redskins stated, "God is the Great Manager; He gets the job done through people." These anointed individuals are reliable, good listeners, motivated, determined, have a history of success [testimony], good self-worth, confidence, and are alert for opportunity.
The Church and our diverse communities crave good God-fearing people-respecting leaders. People who will accept necessary assignments, develop their gifts and use them to God's glory, theirs and other's edification, and the devil's horrification. David is an example of what men and women can do when they fulfill God's profile for leaders.
---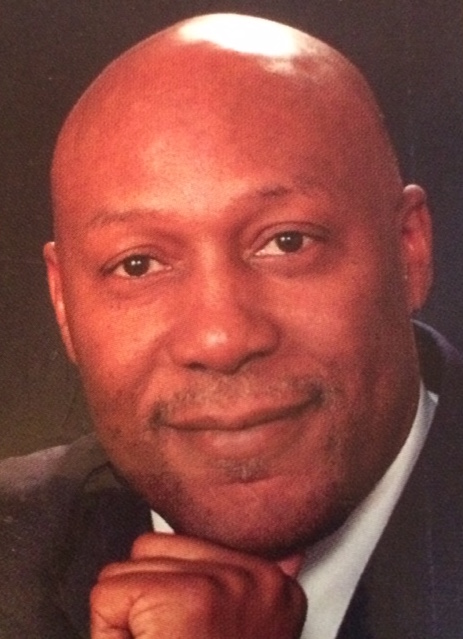 Mark McCleary is the senior pastor of the Liberty Seventh-day Adventist Church in Windsor Mill, MD. He's earned a D.Min. from Palmer Theological Seminary, and Ph.D. in Conflict Analysis from Nova Southeastern University. He and his wife Queenie have been married for over 40 years, and have three grown children.