28 February 2020  |
Dear Aunt Sevvy,
I have been dating my boyfriend for about 8 months. We are both in our last year of college and I have been thinking maybe he is the one I'll end up marrying. But last week I discovered that he looks at pornography. I was very upset when I found out, and we got in a big fight about it. He insists that every guy, Adventist or not, uses pornography, that it's totally normal and I'm making a big deal out of nothing. Is this true? Should I forgive him and learn to live with a practice I find repulsive? 
Signed, Totally Yucked Out
Dear Yucked Out
Pornography can be a tricky subject. There are a lot of variables to consider. But here are some facts. 
As you can see, in addition to the Biblical reasons, research has given us plenty of additional reasons to avoid pornography altogether. 
This could be a good test of your relationship. Show your boyfriend the research on pornography. Tell him that it is very important to you. And see how he responds. If he isn't willing to change on something that is so foundational for you, that is a red flag. Don't naively go into a long-term commitment with someone who doesn't take your concerns seriously. 
Aunt Sevvy
---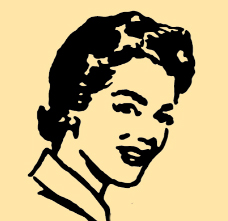 You can write to Aunt Sevvy at DearAuntSevvy@gmail.com. Please keep questions or comments short. What you send us at this address won't necessarily be, but could be, published—always without identities. Aunt Sevvy writes her own column, and neither her opinions nor those of her correspondents are necessarily those of Adventist Today's editors.