By Debbonnaire Kovacs, June 15, 2017
A company called Epic 4D, LLC, is trying to "end biblical illiteracy" by giving away 250,000 video games. The Great Bible Race is a game that was first published in 2011 and first written about here at Adventist Today in 2014. I have included the full text of that first story below, as I have been unable to find it in the AToday archives.
At first glance, it may seem that a "trivia game" might offer only a trivial response to Jesus' instruction to all believers to spread the gospel. But from the beginning, founder and CEO Melvin Claxton has said they wanted to go beyond mere informational questions to questions about values and beliefs, with the hope that all the questions will spark discussion and Bible Study.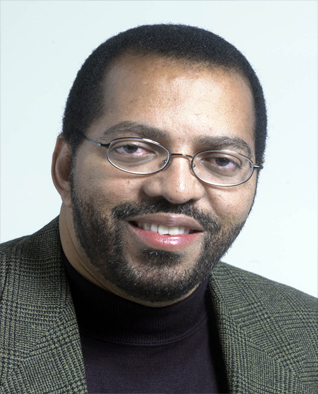 "The idea," Claxton told me in 2014, "is that we have created this wonderful, wonderful tool for people to become engaged with the Bible, and we have formed wonderful partnerships with denominations who are doing great things with this game.
"It's really about teaching God's love. Every law comes down to loving God and loving fellow man. You can't love God if you don't love your fellow man. What we [Adventists] have to do is not be so arrogant as if we have the only truth. We have to engage people, engage young people, get them back to reading God's word—the word has its own power. Ultimately this is our job here [on earth]—to bring ourselves closer to who God is, to help spread gospel. That's why we did this first before we created any other games."
They're doing something right. The game has not only been wildly successful among families, Sunday and Sabbath Schools, etc., but has also racked up some impressive testimonials from leaders in many different denominations.
It was never intended to make money, and has always been very inexpensive. Claxton told me a church can buy a 50-game package for $3 per game. But now they want to give it away. Claxton said that he and his colleagues are particularly interested in reaching out to countries where Bibles and biblical knowledge can be sparse, though they are limited by two factors. One is that so far, the game requires a computer, and many don't have computer access. They hope to release a phone app since many people in the world who don't have computers do have cell phones. The second is that the game is all in English. They have been attempting to get it translated into other languages, beginning with Spanish, but the process is arduous and expensive.
Below are two articles which will tell you all you want to know about The Great Bible Race. The first was sent to me by Claxton and describes the present giveaway as well as sharing some anecdotes and many of the testimonials the game has received and links to some of his biblical literacy research.
The second is the reprint of my original story on the game. (If you are like me and always want to read in chronological order, scroll down and read the second one first.)
————————-
BIBLE GAME MAKER ANNOUNCES CAMPAIGN TO END BIBLICAL ILLITERACY
Detroit, MI — Epic 4D LLC, the maker of the Great Bible Race video game, has announced plans to give away more than 250,000 games this year as part of a worldwide campaign aimed at helping eradicate biblical illiteracy in a decade. The free games, which can be downloaded from the Internet, will be distributed primarily in developing countries where financial hardship, political restrictions or religious persecution limit access to Bibles and biblical materials.
The Great Bible Race, with more than 18,000 questions, is the world's largest Bible knowledge video game. The game, designed for ages 8 through 100, has been endorsed by multiple Christian denominations and is widely used as a Bible study tool in churches and homes across the country, according to company officials.
Melvin Claxton, CEO and founder of Epic 4D LLC, explained the philosophy behind the Bible literacy campaign and the company's massive giveaway program.
"We created this video game to make Bible study fun and exciting and we want everyone to have access to it regardless of their ability to pay," Claxton said. "Christ commissioned his followers to take the Gospel to all corners of the earth and with this campaign we are doing just that."
Claxton said the game giveaway is part of a larger campaign launched by the company in January to help end biblical illiteracy by 2027. He said his company initiated the campaign after a series of troubling studies and reports showed biblical literacy in the United States at an all-time low.
Claxton said several national surveys showed that a majority of Americans couldn't name the first five books of the Bible or more than three disciples. And despite 88 percent of homes in this country having at least one Bible, most Americans couldn't list five of the Ten Commandments.
"These statistics frightened us and should frighten every believer," Claxton said. "This is the stuff that should keep you up at night. When people no longer spend time with the Bible, churches stagnate, our youth suffer and our communities are put at risk."
Claxton said the game has received widespread praise and numerous endorsements from laypersons, pastors, biblical scholars and journalists alike. He said a recent email to the company from a pastor and Christian educator of 50 years is indicative of the correspondence the company routinely receives.
The email, from Reverend Dr. Maxine Retzer of Throne of Grace Ministries and Kingdom Seekers International in Jacksonville Florida, strongly praised the game. Dr. Retzer stated she purchased 50 copies of the Great Bible Race to share with friends and parishioners after playing the game with her 9-year-old grandson. She stated that she had searched for a game like the Great Bible Race for decades.
The Great Bible Race has "the potential to bring so much to children not only in America but around the world," said Dr. Retzer, adding that her grandson has fallen in love with the game and repeatedly asks about playing it. "In a day and age of so much media vying for the attention of our youth, the Great Bible Race must continue to be a bright light beckoning them to the life-giving Words of God."
Claxton said the company is actively seeking to identify English-speaking churches in Africa, Asia, the Caribbean and South and Central America that would like to receive free games for their parishioners. He said the giveaway is being funded primarily through U.S. sales of the game.
"We are grateful for our customers and U.S. church partners in this struggle against the pandemic of biblical illiteracy," Claxton said. "We urge every church to join in this effort, even if they use alternative tools to battle biblical illiteracy. As Christ told his disciples: 'The harvest is plentiful, but the workers are few.'"
Those seeking more information about the Bible literacy campaign can contact Mr. Claxton 313-285-8842 or email him. Click here to download a no-risk, no-obligation, 72-hour free trial of the Great Bible Race. Or visit our website.
Check out our latest Great Bible Race promo:
National Reports on Bible illiteracy:
WHAT PEOPLE ARE SAYING ABOUT THE GREAT BIBLE RACE
Pastor Mark Ellis, Chairman, Church Of God In Christ Publishing Board:
"The Great Bible Race is a groundbreaking Bible study tool that engages the Christian community in a new and exciting way. The COGIC Publishing House is pleased to offer this life-changing product to churches and ministries in the denomination as we work to bring the Gospel of Christ to every corner of the earth."
Pastor Leon B Wellington, Vice President, Inter-American Division of Seventh-day Adventist:
"The Great Bible Race is an innovative, exciting, 21ST-Century fun way for your church and the entire family to study the Bible. You hold in your hands an educational tool designed for a generation that unfortunately has become increasingly biblically illiterate. Play it once and you will love it, as I have!"
Bishop Charles Ellis III, Presiding Bishop, Pentecostal Assemblies of the World:
"The Great Bible Race, which draws its questions from all 66 books of the Bible, is a powerful tool for disseminating God's word. I have seen many Bible trivia games, but this is the real deal. I wholeheartedly endorse this game."
Dr. Melvin B. Girton, Sr. Historian, National Baptist Convention, USA Inc.:
"I have found the Great Bible Race to be biblically educational for all people wanting to learn more about the Bible. For those who are knowledgeable about the Bible, it serves as an invaluable refresher course. I like that it is interactive and engaging."
Dr. James Perkins, President, Progressive National Baptist Convention:
"The Great Bible Race is a creative and wonderful way to teach and learn the Bible. It can be enjoyed by individuals, small or large groups, and people of all ages who want to learn the message of the most wonderful Book that's ever been written. Try it! You'll love it!"
Pastor Ben Tankard, Grammy nominated jazz gospel musician/television star: "The Great Bible Race is hands down the best Bible video game on the market!"
Dr. Carmen White, President, Dramatic Solutions, Inc.:
"After viewing and playing the game with my family, I was astonished by how educational, entertaining and empowering it is for learning the Bible. As an Education and Communication Consultant, I understand the importance of an engagement approach to learning. And, that is what you get from this game. I am letting all my friends and co-workers know about this wonderful resource for families and Christian education institutions. I want to thank you for blessing us with a wonderful resource."
Rev. Vincent Moses, Jr., Men's Ministry Pastor:
"Just a few lines of 'Thanks' for this outstanding video game, the Great Bible Race. My son Moses, age 9, enjoys beating me at the 'Race' game," but I always close him out at the very end. The Great Bible Race is a wonderful Bible teaching tool for my family. We discuss the stories and questions with our son. We have family and friends in the DC, MD, VA, NJ, NY and NC that have purchased the game and are enjoying it. What a great way to promote the LOVE of God in a video trivia game. This is second only to the Number 1 selling book in the world, The Bible!!!"
—————————————–
THE GREAT BIBLE RACE
By Debbonnaire Kovacs
First published in Adventist Today on June 18, 2014
The Great Bible Race, a video game billed as "the world's largest Bible trivia game," with over 17,000 questions and three different ways to play, was created by a team led by Seventh-day Adventist Melvin Claxton.
Melvin Claxton is something of a study in contrasts. He was raised in a home with a Pentecostal father and Seventh-day Adventist mother, a combination about which he said, "It might be an unusual combination, but they had a wonderful marriage!" (This is a tribute in any culture or subculture.) Claxton worked in journalism for years, reporting for the Chicago Tribune and the Detroit Times, winning a Pulitzer Prize in 1995 and then being a finalist again in 2003.
Yet in 2011 he walked away to do something entirely different, and he says it's been even more rewarding. He gathered a small team and created a company called Premier 3-D Animation, with the mission of creating educational video games. They do apps as well—they entered a White House competition to create an app that would help interest young women in politics, and won at the world level. Claxton says they have plans in the works for games on geography, biology, and other subjects, but there was one thing they wanted to do first—the "world's largest Bible trivia game."
Claxton said, "This has been by far the most rewarding experience of my life. I take great pride in my Pulitzer—I worked hard for it! I have books and articles I've written that I'm proud of, but this has been the most rewarding thing of all."
"The Bible is so important to us," Claxton said, speaking of people in general. "We grew up with it, we love it, we know its questions." His team did a Facebook competition, with new questions every 30 minutes, and higher points for answering more quickly, and he said one woman told them she was so excited about the possibility of winning that her hands were sweaty. "It matters so much to us!" he said.
The team didn't want to just create a trivia game, though. "We wanted to do something different—go further than how many miles to something or how many bridesmaids. We wanted questions about values, teachings, what Jesus or the apostle Paul said about some topic." They wanted it to be teachable and to lead to more discussion.
How did they do this? They took a Bible, opened it to Genesis 1:1, and asked of every single verse (there are around 30,000, Claxton says), "Can we make a question about this verse?"
Over 17,000 questions later, The Great Bible Race now contains three games plus a complete, digitized Bible (King James Version), which includes 30 3-D images of some of the most iconic scenes. The three games are The Great Bible Race, which is the main trivia game, the Amazing Bible Study, which allows the player to choose the person, place, topic, event, or book of the Bible they wish to answer questions on, and the Ultimate Quiz challenge, with 20 levels of increasingly difficult questions and features like 50-50 buttons, "sudden death", and the ever-present ticking clock. All draw from the huge question database and all appear to be wildly popular. There are over 6300 likes on the games' Facebook page, and it has received a statement of endorsement from the presiding bishop of Pentecostal Assemblies of the World.
The game allows churches and denominations to personalize it with specific questions relating to their own particular doctrines and history, and two denominations, the Pentecostal Assemblies of the World and African Methodist Episcopals, have taken advantage of that and created their own versions. Claxton would like to see an Adventist version created, but that's not something he can do—each body has to get its own leaders to create and/or sign off on its questions.
Besides fun, education, and spiritual growth, there are many ways this game can be used. Claxton said there was a Christian singles event in Detroit recently where each table was competing (there can be up to six persons) and the tables were also competing against each other. He says churches often use it as a fundraiser, and he has also offered a free copy to the Pathfinders for the upcoming camporee in Oshkosh, WI, but had not heard back at the time of this writing.
The game can lead to some interesting situations. Once in Michigan, a young girl about thirteen came to Claxton and said, "I think there's something wrong with your game!" He went to see what her problem was. She had come to a question that asked what Jesus said we should do if someone slaps our cheek. The girl had chosen "Slap back," but the game said to turn the other cheek. "That can't be right!" protested the girl.
This brings up the interesting and thorny subject of interpretation. The girl could have thought this meant that Jesus (or the game's creators) wanted us to be passive in the face of abuse—a teaching we do not want our children to walk away with! Whose job is it to help this girl and others like her understand what they read?
The team made the decision early on that they would make no attempt at interpretation. They simply asked questions based precisely on what the Bible says; churches and families must struggle with what it means, or why the Bible says that, for themselves. They trust that the Holy Spirit will be there to guide, and that at least their game will lead to more factual knowledge of what is in the Bible.
"This project," Claxton said, "was a great leap of faith, stepping out without one of the big game companies behind us. The churches who use it for fundraising make more money than we do. We do okay. But the idea is that we have created this wonderful, wonderful tool for people to become engaged with the Bible, and we have formed wonderful partnerships with denominations who are doing great things with this game.
"It's really about teaching God's love. Every law comes down to loving God and loving fellow man. You can't love God if you don't love your fellow man. What we [Adventists] have to do is not be so arrogant as if we have the only truth. We have to engage people, engage young people, get them back to reading God's word—the word has its own power. Ultimately this is our job here [on earth]—to bring ourselves closer to who God is, to help spread gospel. That's why we did this first before we created any other games."