by Jack Hoehn  |  30 December 2022  |
I was baptized by a Trinitarian immersion in the White Memorial Church in Los Angeles, California, by A.L. Bietz.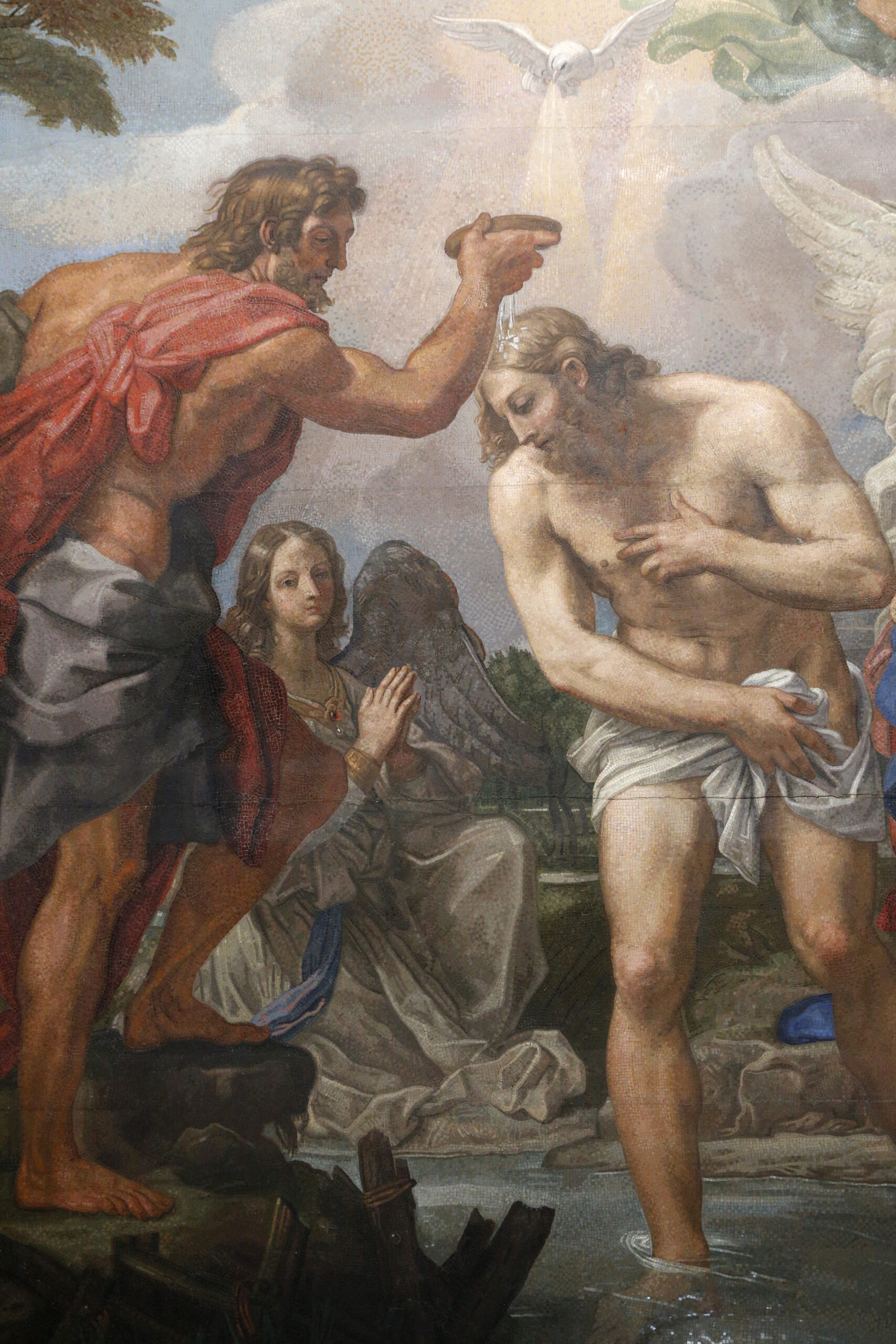 The baptistry in that church was far up on the wall above the platform, and my 12-year-old self shared the tank with Elder Bietz and my classmate Donald Shearer. The hymn sung was "Beneath the Cross of Jesus I Fain Would Take My Stand." Donald and I were "faining" to take our stand for Jesus. Although Arthur Bietz was considered a progressive or even liberal pastor, as far as I can remember there were no female pastors on the staff of the White Memorial Church at that time–even if the College of Medical Evangelists' hospital the church was attached to memorialized our female prophetess. I am quite certain that the formula invoked as Donald and I were about to be immersed was "I now baptize you in the name of the Father and the Son and the Holy Ghost." Everything was very normal, very traditional, very patriarchal. The Heavenly Family was presented with three male genders, He the Father, He the Son, and He the Holy Spirit. Although sometimes I heard the Spirit as "it."
Sometimes after church services at "the White," when we came to our car my father or mother would find a pamphlet had been placed under the wipers on the windshield of our car as a form of evangelism. "Oh, the Shepherd's Rods have been up to mischief again," they would complain, usually crumpling the offshoot tract into the nearest waste bin. Later other members of this group, known as "Branch Davidians," would be confirmed by David Koresh as an aberration of traditional Adventism, fanatics unworthy of our serious attention.
It was only recently that I learned via Wikipedia that along with the Shepherd Rod's attempt to reform the Seventh-day Adventist church from becoming "lax in its standards" and their leader's opinions on "the true identity of the 144,000," that the Branch Davidian faction also had resurrected an ancient Christian opinion that the Holy Spirit was best represented by the female gender.[1]
He, She, or It?
I am not sure where the Branch Davidians picked up on this idea but considering the Holy Spirit to be a woman or mother is not recent or modern.[2]
English is not consistent in assigning gender designations to words, but in other languages almost all nouns are assigned a gender, as the Germans do with "der, die, das" for masculine, feminine, or neuter nouns. In Hebrew and in Aramaic (the language Jesus spoke), the word translated wind/breath/Spirit has the feminine gender (ruach). So, early Christians who spoke Hebrew or Aramaic, or the Syriac language derived from Aramaic, consistently considered the Holy Ghost or Holy Spirit (ruach), as feminine.[3] Early Christian writers in that language, both orthodox and Gnostic, used maternal images when speaking of the Holy Spirit for at least the first 400 years of Christianity. They also equated the Holy Spirit with divine Wisdom, as in Proverbs.
She the Holy Wisdom
The Proverbs are introduced as being sourced from both "father" and "mother" (Proverbs 1:8). But the personification of divine Wisdom is specifically feminine:
Out in the open Wisdom calls aloud,
She raises Her voice in the public square;
on top of the wall She cries out,
at the city gate She makes Her speech:
"How long will you who are simple love your simple ways?"
(Proverbs 1:22-24)
And all of Proverbs 8 is feminine:
Does not Wisdom call out?
Does not Understanding raise Her voice?
… She takes Her stand… She cries aloud
"I have insight, I have power….
"The Lord brought me forth as the first of His works,
before His deeds of old;
I was formed long ages ago,
at the very beginning, when the world came to be.
When there were no watery depths, I was given birth,
when there were no springs overflowing with water;
before the mountains were settled in place,
before the hills, I was given birth,
before He made the world or its fields
or any of the dust of the earth.
I was there when He set the heavens in place…"
This Wisdom personified is a reflection of the creation story in Genesis. There the ruach (feminine for wind/breath/Spirit, "she") "was hovering over the waters" (Genesis 1:1,2). A poem by Gerard Manley Hopkins expressed this motherly vision of a female spirit helping birth creation.
 "Because the Holy Ghost over the bent World broods
with warm breast and with ah! bright wings."[4]
The world's largest building (at that time, and true for 1,000 years) was built and rebuilt in Istanbul, Turkey (Istanbul was then called Constantinople), as a cathedral and was named for this divine being, Hagia Sophia–Holy Wisdom. More precisely, it is Naòs tês Hagías toû Theoû Sophías, Church the Holy of God's Wisdom. God's sophias–wisdom in Greek is a feminine word (the name Sophie/Sophia a girl's name). As the Spirit (ruach) in Hebrew or Aramaic is feminine, so the Hebrew and the Greek Hagia Sophia, God's Holy Wisdom, is also feminine. Here is the equation they used:
Holy Ghost/Spirit/Wind/Breath = Holy Wisdom = Holy Heavenly Mother, a feminine image.
She the Spirit
Our New Testament does not record Jesus' words in the Aramaic language he spoke. They are translated into Greek (except his dying prayer of Matthew 27:46) and then translated for us from Greek into English.
When Jesus revealed to Nicodemus in Aramaic his need to be born again of the Spirit (birth being a very feminine function), he would have said,
"Flesh gives birth to flesh,
but the Spirit [ruach/She] gives birth to spirit.
You should not be surprised at my saying,
You must be born again.
"The wind [ruach/Spirit] blows wherever She pleases,
so it is with everyone born of Her, the Spirit."
(see John 3:3-8)
She the Comforter
Speaking to his disciples in Aramaic Jesus told them, as translated by the King James Version (KJV), "But the Comforter, which is the Holy Ghost, whom the Father will send in my name, he shall teach you all things." [The KJV translators use "he shall teach you" instead of "it shall teach you" as they might have–Holy Ghost/pneuma in Greek's being neuter. They used "he" to refer back to the "Comforter/Helper (Greek paracleton, masculine for "one who stands by you or with you") because they wanted to be consistent that the Holy Spirit is a person, not an "it."]
But what pronouns would Jesus have used in Aramaic? In Aramaic "Comforter/Helper" is a feminine root word nacham, Comfort or Helper with a sighing, pitying, groaning, or panting as a woman and her helper/comforter/coach/doula might do to diminish labor pains. The Aramaic nacham would be like king Comfort Menachem[5] or prophet Helper/Comforter Nahum[6] for comforting males. Nechamah would be a comforting female.[7]
In Aramaic, then, Jesus' introducing as the Comforter/Helper, "which is the Holy Spirit," correctly gendered, the pronouns would be like this:
"And I will pray the Father, and He shall give you
another Helper/Comforter [nacham]
that She may abide with you forever,
Even the Spirit [ruach] of Truth;
whom the world cannot receive,
because it seeth Her not, neither knoweth Her:
but ye know Her; for She dwelleth with you,
and shall be in you."
(John 14:16-18)
"But the Comforter [feminine],
the Holy Spirit [feminine],
whom the Father will send in My name,
She will teach you all things,
and bring to your remembrance
all things that I said to you."
(John 15:26)
She the Dove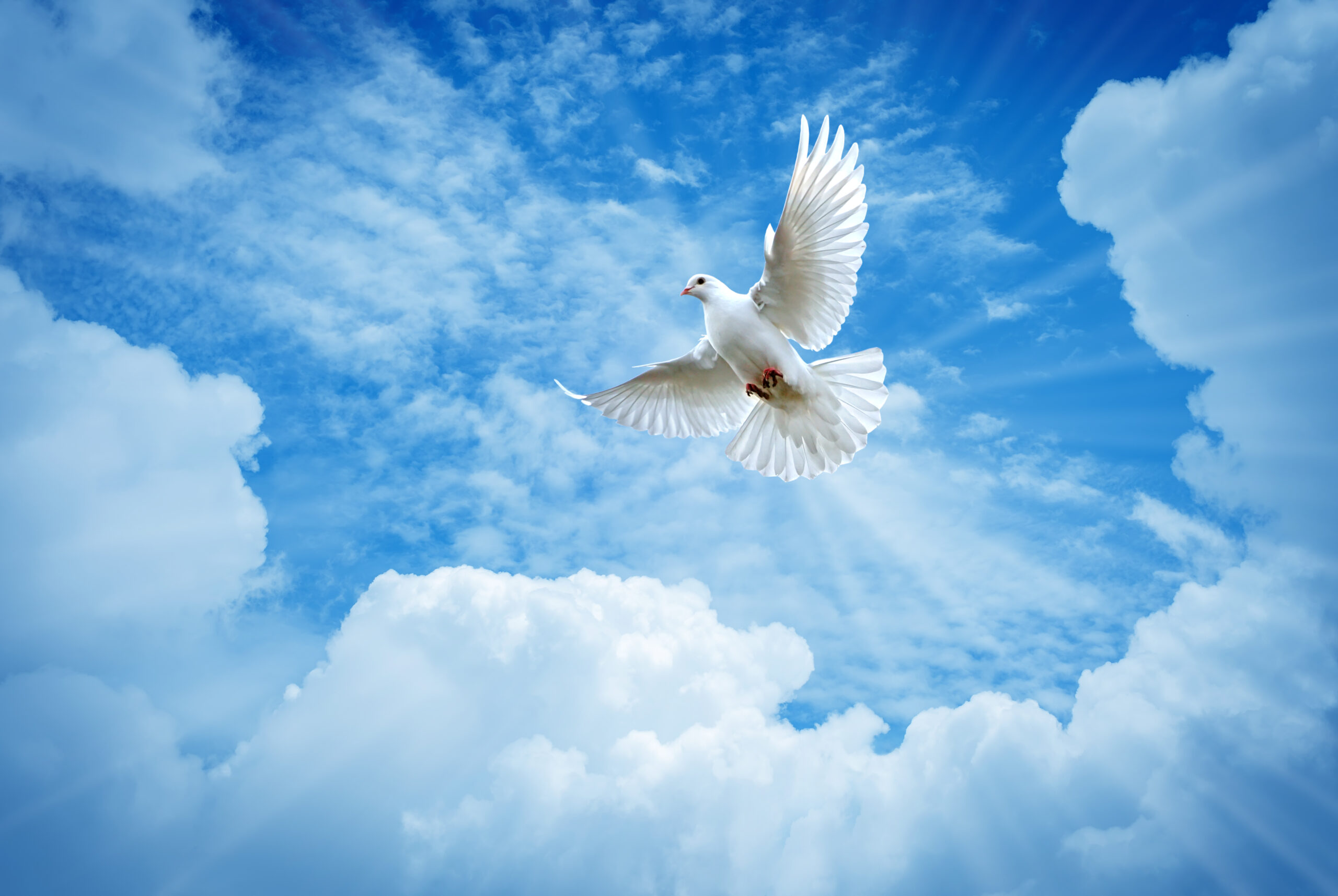 When heaven symbolized the Holy Spirit at the baptism of Jesus, the chosen symbol was also feminine.
"As soon as Jesus was baptized, he went up out of the water.
At that moment heaven was opened,
and he saw the Spirit [feminine ruach] of God descending
like a Dove [feminine in both Greek and Aramaic]
and alighting on him." (Matthew 3:16)
We know that the Hebrew for dove is feminine from our English Bibles in the flood story.
"Then Noah sent out a dove to see if the waters had receded
from the surface of the ground. But the dove
found no place to rest her foot, and she returned to him in the ark,
because the waters were still covering the surface of all the earth.
So he reached out his hand and brought her back inside the ark." (Genesis 8:9)
She Comes to Mary
Perhaps the miracle of the incarnation in Mary's teen-age womb may have been less traumatic to Mary when the angel told her in Aramaic she would be attended to by a divine Midwife instead of a masculine or neuter power.
The angel answered and said to her,
"The Holy Spirit [feminine in Aramaic, "She"]
will come upon you,
and the Power of the Most High
[dunamis—a feminine singular noun in Greek, so "She"]
will overshadow you;
for that reason also the holy Child
will be called the Son of God." (from Luke 1:35)
No one, of course, is suggesting that God, a spirit, is male or female. Masculine or feminine genders are metaphors. "Our Father in Heaven" is a male metaphor. "I would have gathered you as a hen gathers her chicks" is a female metaphor. God has neither a beard nor feathers. But God's revelation of God is gendered. Jesus told us to pray to "our Father," and he told his disciples that the Feminine Comforter, she, would guide them into all truth.
She Is Spirit
The Samaritan language was a form of Aramaic. Jesus would have been using Aramaic talking to a Samaritan woman at the well:
Jesus said to her, "Woman, believe me,
the hour is coming when you will neither on this mountain,
nor in Jerusalem, worship the Father [masculine]…
the hour is coming, and now is, when the true worshipers
will worship the Father in spirit [ruach, feminine] and truth;
for the Father is seeking such to worship Him.
God is Spirit [ruach, feminine], and those who worship
must worship [both Him/the Father and Her/the Spirit]]
in spirit and truth." (John 4:21-24)
Trinity
When we baptize, we do so in the name of a Trinity: The Holy Father, the Holy Son, and the Holy Spirit. Is the Greek gender correct when it assigns two male and one neuter gender to these words? Is the English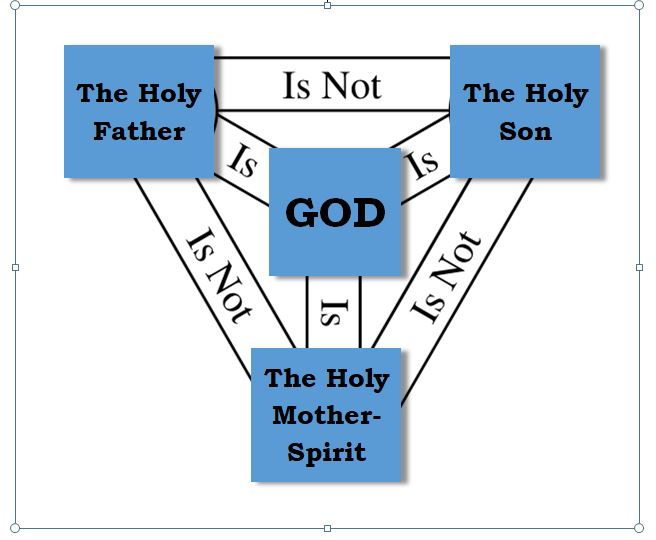 KJV correct when it uses "He" for all three? Or can we follow the Hebrew/Aramaic/Syriac Bibles that suggest that the Trinity is metaphorically a Holy Father, a Holy Son, and a Holy Motherly Spirit with the Trinity, more like a family than a male dormitory?
This may seem to some Adventists like just another Shepherd's Rod/Branch Davidian heresy or modern feminist speculation. But it is in fact a valid ancient Christian interpretation held for hundreds of years (at least till the 4th century after Christ) long before the invention of "feminism."[8] And by the Lutheran/Moravian Zinzendorf and Methodism's Wesley long before the invention of Adventism. Contemporary theologians such as Clark Pinnock, Thomas N. Finger, and Jürgen Moltmann are also said to have preferred it.[9]
Women the Image God
Using both male and female genders in Trinity metaphors also satisfies another ancient question. Who was the "us," and what does it mean to be created in "our image" and "our likeness" as proposed in Genesis 1:26, "Let us make humanity in our image, after our likeness"?
If the consequence of that question is: "So God created humanity in His own image; in the image of God He created them; male and female He created them," then a Trinitarian imagery might be better served if we accepted that we can be baptized in the names of a Heavenly Father, a Heavenly Son, and a Motherly Holy Spirit.
God has neither a beard nor feathers nor breasts, but all can be metaphors helping us relate to God.
El Shaddai
The many different names for God include God as El Shaddai. "Shaddai is derived from the Hebrew shad, which describes a mother's breast (Hos 2:4; 9:14; Ezek 16:7; 23:3, 21; Ps 22:10), teat, or nipple (Isa 32:12)… The word contains the idea of suckling (Job 3:12; Hos 9:14) and sometimes designates a mother (Job 24:9; Isa 60:16; Isa 66:11)."[10] El Shaddai, usually translated in English as "God the Almighty," is better understood as "God the Mighty Breasted One." As a mother and her breasts provide all the comfort, nourishment, and gentle care an infant needs, so the Holy Spirit comforts and nourishes us in a sweet and gentle Motherly way not necessarily best symbolized by maleness.
As a Mother
The Holy Comforter Jesus promised may indeed be visualized and symbolized as a woman and mother (Isaiah 66:13):
"As a Mother comforts [nacham] her child,
so will I comfort you;
and you will be comforted
over Jerusalem."
Garry Wills encourages, "One should pray to Her [the Spirit] as well as to Him [the Father or the Son]… The Spirit [Holy Wisdom, She] frames and fosters the new creation of the church [with a "new birth"] just as the Spirit [Dove, She] hovered over chaotic waters to form the world in Genesis."[11]
I for one would be very happy to have been baptized in the name of the Heavenly Family instead of in metaphorical language of two males and a ghost. Shouldn't we begin to baptize our children in the name of the Father and the Son and the Sweet-sweet Motherly Spirit? On our knees a girl or boy praying to God as Our Mother in Heaven is as Biblical as praying to Our Father in Heaven or as praying to Our Dear Jesus.[12]
[This is the second of two articles. The first was called DO ANGELS HAVE WINGS?]
Footnotes:
[1] Wikipedia article on Gender of the Holy Spirit. https://en.wikipedia.org/wiki/Gender_of_the_Holy_Spirit#:~:text=There%20are%20biblical%20translations%20where,word%20(pneuma)%20is%20neuter. [Accessed September 8, 2022.]
[2] That the Holy Spirit can be visualized as a woman and mother was taught during the first four centuries AD by Aramaic- or Syrian-speaking Christians. It has been promoted by Protestants such as John Wesley and the Moravian leader Count von Zinzendorf. And by more recent believers such as Clark H. Pinnock, Thomas N. Finger and Jürgen Moltmann, according to the Wikipedia article above.
[3] See a very comprehensive discussion of the early Christian understanding of the Holy Spirit as feminine by Johannes van Oort of the Department of Church History and Church Polity, Faculty of Theology, University of Pretoria, South Africa:
Van Oort J., 2016, 'The Holy Spirit as feminine: early Christian testimonies and their interpretation', HTS Teologiese Studies/Theological Studies 72(1), a3225. http://dx.doi.org/10.4102/hts.v72i1.3225
[Accessed September 9, 2022 on https://hts.org.za/index.php/hts/article/view/3225/7763]
[4] Gerard Manley Hopkins, "God's Grandeur."
[5] As was a Hebrew king, Menachem or "Comforter" in 2 Kings 15:14 or the Prophet Nahum meaning Comfort or Consolation, examples of comforting males. But the verb nachem is a very feminine concept, and a girl named Comfort or Helper could be called Nechamah. See Isaiah 66:13 for God's using this feminine concept of himself.
[6] Nahum 1:1, the prophet's name meaning "Comfort or Full of Comfort," a male name again derived from the feminine root for comfort, nacham.
[7] Personal correspondence with a Hebrew professor.
[8] (See reference 3 above.)
[9] (See reference 2 above.)
[10] Leslie Hardinge, His Name is Wonderful, Studies of Some Names of God in the Old Testament, (TEACH Services, 1993), page 55.
[11] This article was triggered by a paragraph on page 218 of Garry Wills' masterful exercise in truth telling, Papal Deceit (2000). [The insertions in the quote are mine.]
[12] Because the papacy has attempted to deify Mary, the mother of Jesus, it may be kinder to converts from Catholicism to use other terms than "Holy Mother." Also, some abused girls and women have trouble praying to God as "Our Father." There are many ways we can remind ourselves that God is gender-inclusive: "Our Motherly Holy Spirit." "Dear Holy Wisdom," "Sweet Heavenly Dove," "Sweet-sweet Spirit," "God our Mother," "Heavenly Parent," "Father, Son, and Gentle Holy Spirit," and many other affirming gender-inclusive terms.
Right to use the illustrations above has been purchased from https://depositphotos.com.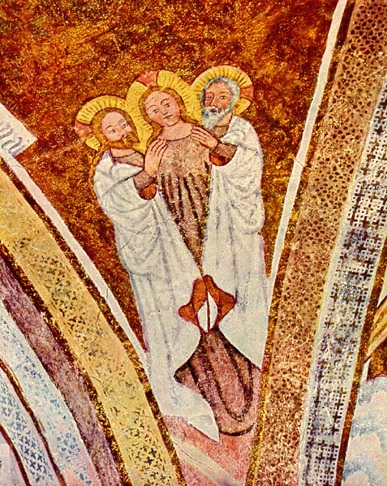 Fresco of the Holy Trinity, Church of St. James in Urschalling, Upper Bavaria (Germany). The third person of the Trinity, the Holy Spirit, is represented in feminine form.
This work is in the public domain in the United States because it was published before January 1, 1927. https://commons.wikimedia.org/wiki/File:Sant%C3%ADsima_Trinidad._Padre,_Hijo_y_Esp%C3%ADritu_Santo_representado_en_forma_Femenina.Fresco_s.X._Iglesia_de_San_Jakobus_en_Urschalling,_Alta_Baviera_Alemania..png
---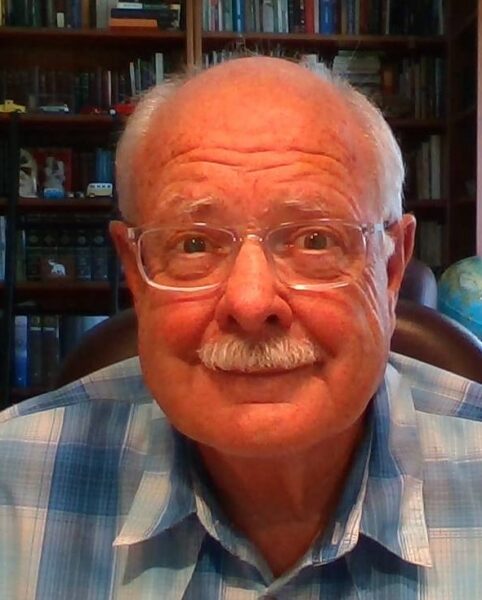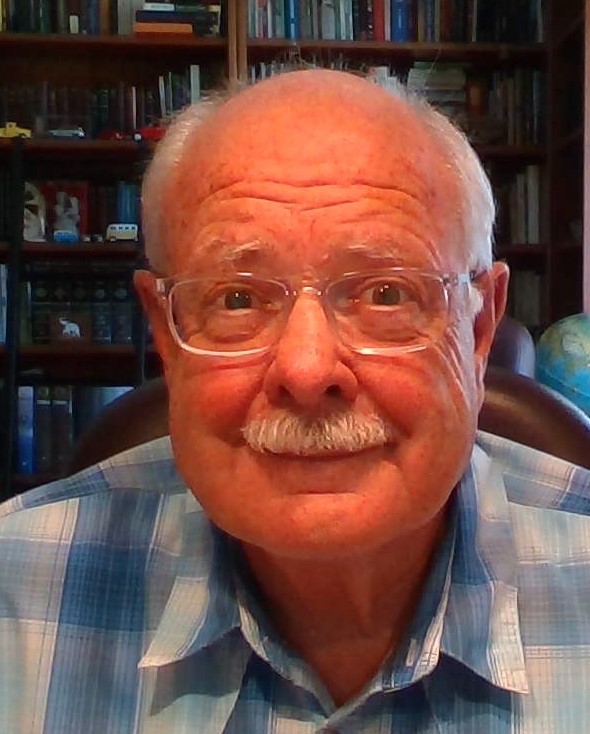 Jack Hoehn is a retired physician who writes from Walla Walla, Washington.