by Jack Hoehn  |  16 December 2022  |
[This is the first of two related articles on use of symbols and metaphors in the Bible. The next one is called IN THE NAME OF THE FATHER, THE SON, AND MOTHERLY SPIRIT. ]
Do angels have wings? What a question. Of course they have wings; everyone knows that. That is like asking if birds have wings—except penguins, of course, and even they have flippers. And why do they have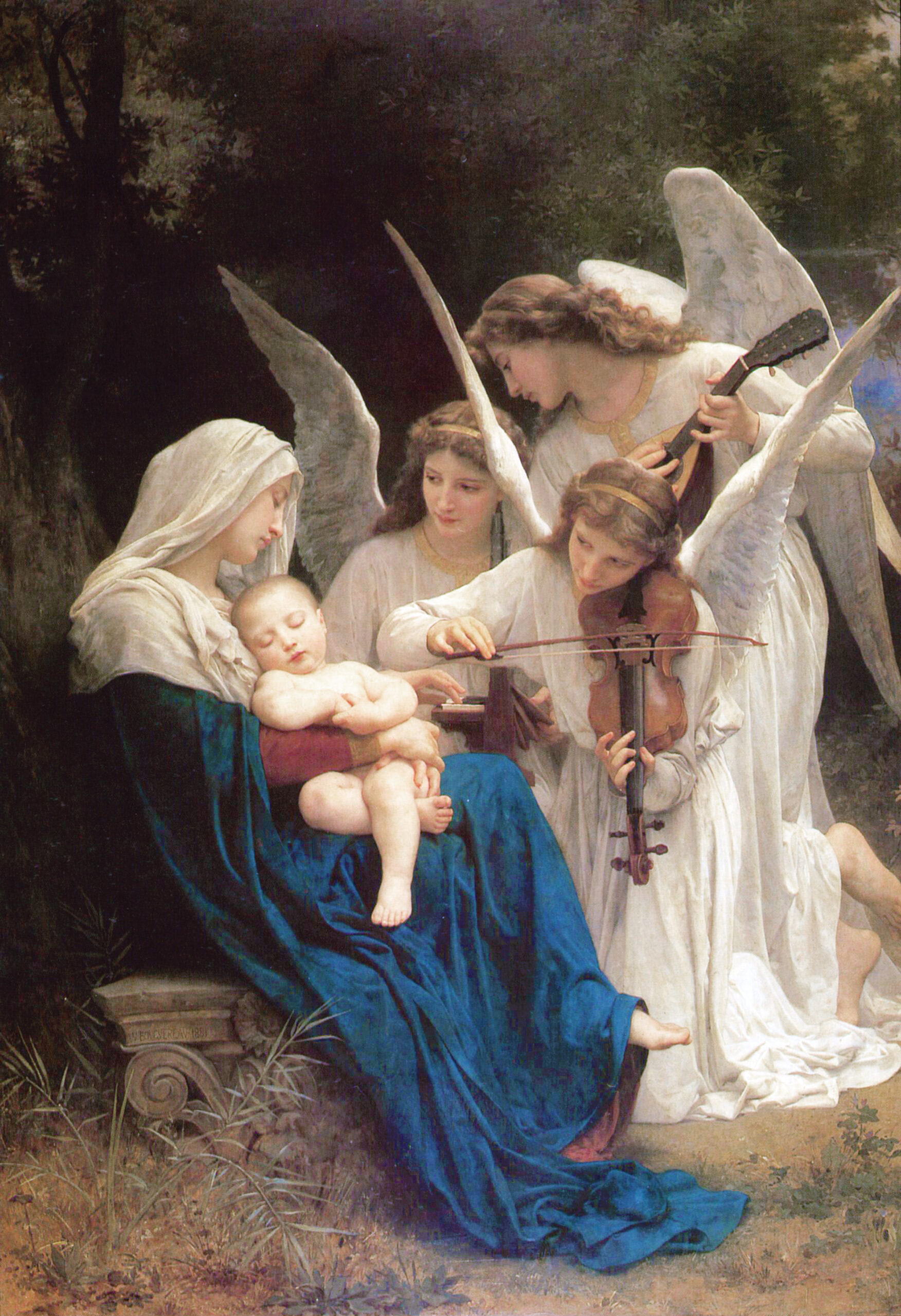 wings? Well, to fly. Why all these obvious questions? Just keep talking with me, we are going someplace important. How do we all seem to know that angels have wings? We've all seen birds flying, but most of us have only seen drawings or paintings of angels.
Are Angels Imaginary?
No, Jack, angels are in the Bible. They are at times visible, and they do things for people. Angels were sculpted over the Israelite ark of the covenant. Moses was told just how to make the ark, an earthly representation of a heavenly fact—a model of God's throne and the angels about it. You can read it yourself in Exodus 25:20. "The cherubim are to have their wings spread upward, overshadowing the cover with them. The cherubim are to face each other, looking toward the cover."
Another kind of angel is called seraphim, and Isaiah says they have wings too. Six wings, in fact! I just love the King James translation of that vision. Isaiah 6:1,2: "In the year that king Uzziah died I saw also the Lord sitting upon a throne, high and lifted up, and his train filled the temple. Above it stood the seraphim: each one had six wings; with twain he covered his face, and with twain he covered his feet, and with twain he did fly."
(Ah yes, "twain"—what a lovely archaic word for two!) This should settle it, shouldn't it? Cherubim have at least two wings, seraphim have twain (2) x 3 = 6 wings—with two covering face, two covering feet, and with two to fly. So, there is our answer: angels have wings to fly.
Our New Testament confirms the same thing. Revelation 4:8: "Each of the four living creatures had six wings and was covered with eyes all around, even under its wings. Day and night they never stop saying: 'Holy, holy, holy is the Lord God Almighty, who was, and is, and is to come.'"
Angels have wings. They fly with them. But what do those "eyes" mean? Do angels' wings really have eyes all over them? Isn't that just symbolic of insight or awareness?
How about the wings themselves? Are they also just symbolic? I'm not sure of heavenly geography, but in Adventism heaven is somewhere beyond the sword or belt of Orion. We now have an idea of how far away that is. Can you fly through space beyond Orion with any kind of "wing"?
Are angels physical beings or spiritual beings? Hebrews 1:14 calls them ministering spirits, like friendly Halloween ghosts. You will remember Bible stories where angels were invisible unless God revealed their presence, as in 2 Kings 6:17. So I'm back to my introductory question: why would spiritual, non-physical beings need wings?
We're talking about more than wings
This article is not about angels and wings. It is about God and the authors of the Bible. It is about the inadequacy of using such words as "literal" or "symbolic" when we try to understand truth from the Bible. It is about the economy of truth and honesty.
If angels don't really have wings, why does God let the Bible tell us they do? If angels are not really covered with eyes, why did the Revelator see them as if they were? If heaven is far beyond Orion, and if both God and angels are spirit beings, why is God presented as sitting on a throne, with six-winged angels about him? If God's creation was actually performed over ages, why does Genesis 1 present it in six days? Why can't the Bible just give us the facts and nothing but the facts?
If I were rewriting the Bible this week, Genesis 1 might begin like this:
"In the beginning God made everything where there was nothing by a big bang. God/Word/Spirit created the physics making light for day, darkness for night, and the chemistry that makes earth and water. This was the first material existence problem solved when God created solutions—a dark nothingness followed by a brilliant creation—as sunrise solves the darkness of night. Let's call this major accomplishment Daylight One.
Next God created an atmosphere for earth by designing something to photosynthesize oxygen using light and water. The dark deficiency of no air was solved by God's brilliant solution. Let's call this Sunrise Two.
Next God spoke permission for continents to form so life has places to grow on land and in water. Then God permitted plants to be designed for each niche. Let's call this accomplishment of another life problem brightly solved, Day Three.
Now let's remember that God in making his big energy-giving light (sun) also makes days and years. God's lesser light (moon) for night light also makes tides and months. All the stars are God's creation. Let's call these astronomical solution to existence Day Four…
Skip to the 6th and 7th events in a modern Genesis.
Then God [Hint: Father, Son, Sweet Spirit] made land animals and finally said to each other, "Let Us make the humans like Us." So the Trinity made humans capable of comprehending and communicating in creative-loving-relationships. Godlikeness required males and females who would create children they would deeply love. These accomplishments we'll present as the Sixth Bright Day of creation.
God creates one more thing. The condensed and simplified story is itself a creation event! By retelling Creation divided into six accomplishments followed by a seventh day of rest, God with story is creating the week and its Sabbath. Happy Sabbath, humans! Live by the cycle of the week and its Sabbath by remembering how I have reorganized the events of creation into this story.
Days/nights are natural from the rotation of earth on its axis. Months are a consequence of the moon. Years are created by the rotation of our planet about the sun. But there is nothing in the created world that makes a week. So, God creates the week with its vital Sabbath by retelling, reorganizing, fitting, presenting God's creation in the form of a Creation Week story.
The Economy of Truth
It appears that truth is budgeted to us by God in a heavenly economy. In recognition of our developmental, educational, cultural limits, God gives out to each age as much truth as we can handle, suitable for our needs and abilities at the time.
When I was seven I was given $6 a month by my parents as an allowance (in exchange for riding my bike the three miles to school and back instead of taking the school bus that cost $6 a month). At the time it was more than enough for my seven-year-old wants and needs.
During medical school when Deanne and I married with little extra money after school bills, my generous parents gifted us two tickets to fly for a honeymoon at a family property. That was worth a few hundred dollars and was exactly what we needed. We felt rich as newlyweds with nothing in the bank!
There are many more parts to this story as our generous parents shared their bounty with all their children but it ends with the death of my parents, when each of us shared an equal portion of what was left of their estate. This came to a few hundred thousand dollars for each of us.
So why $6/month at age seven? And why hundreds when newlywed? Why did they not just give me my total hundreds of thousands of dollars share at age seven? Wise and generous parents budgeted for our good; they practiced an economy of giving. I was given as much as I needed, as much as I was capable of managing, and not enough to harm me at the time.
God Budgets Truth
We can't really understand unseen realities, but it appears that there are non-physical agents who can indeed move swiftly between their reality and ours. "Like birds on a wing" is a way of introducing this fact to pre-literate societies. Dreaming of a ladder extending between heaven and earth, with angels climbing or flying up and down, was explaining real spiritual things to Jacob with an earthly fiction.
As Garry Wills[1] writes, "To draw an angel with wings is an economy, meant to suggest some ideal of a higher being to the younger mind. It is false, but not a lie."
Is God stingy and arbitrary with the truth, dealing it out in minimal amounts, holding parts of it back, mixing partial truths with prevailing errors, sometimes only hinting at later truths? It appears that a wise and generous Heavenly Father, the self-emptying Heavenly Son, and the Holy Dove of inspiration have indeed practiced an economy of truth in revelation.
Garry Wills continues, "As one advances in knowledge, economy does not become less important, just subtler. As Karl Rahner and other modern theologians say, the whole theology of the Trinity is an economy, since fatherhood and sonhood are no more literal truths about God than are wings about angels. They are analogous terms useful (though dangerous, like all namings of God) when talking about God's revelation of Himself…."
Jesus said he wanted to care for Jerusalem as a hen cared for her chicks, and that we should address God as "Our Father in Heaven." This does not mean that God has either a beard or feathers.
The Truth, Part Truth, and Not True at All
In understanding inspiration and truth, we must not neglect what Jesus said to his apostles in John 13:7: "You don't understand now what I am doing, but someday you will." John 16:12: "There is so much more I want to tell you, but you can't bear it now."
Inspired writings introduce truth, reveal truth, but are never designed to limit truth. Truth is progressive, it is dynamic, and we need to learn how to move away from one understanding towards a better one.
When something we once thought was true turns out to be inadequate, partial, or even misleading, this does not mean the Bible was a lie. It means our belief that the Bible must be perfect, total, literal, simple, and inerrant was the lie. Our doctrine of inspiration was wrong. We must let the Bible become what it is—a gateway to truth, not a wall or fence protecting from other truths.
Is This True?
What's going on, God? Why these holy fictions? Ellen Harmon as a teenager visioned orphaned children in heaven with little wings, houses with pearl pillars, and golden shelves needed for humans wearing crowns too heavy to wear while doing heavenly gardening or farming. Can there be a ladder tall enough to reach heaven from earth, and why do winged angels need a ladder?
How can a God of truth permit parable, myth, allegory, fictions, mistakes, or misunderstandings from inspired authors? How can the fiction that angels have wings, or that God has a gender, or that earth was created in a week be anything more than fairy tales?
The Bible Says
Truth is a small seed, so we should not be dismayed if Bible stories have only a kernel or seed of truth in them.
Jesus said, "What is the Kingdom of God like?
How can I illustrate it? It is like a tiny mustard seed
that a man planted in a garden; it grows and becomes a tree,
and the birds make nests in its branches." Luke 13:18,19
Truth comes inside very human and common containers, diamonds inside clay pots, as it were.
"We have this treasure in earthen vessels,
that the excellency of the power may be of God,
and not of us." 2 Corinthians 4:7
We are not born capable of understanding all truth, although we can grow in our understanding.
"As the heavens are higher than the earth,
so are my ways higher than your ways
and my thoughts than your thoughts." Isaiah 55:9
 "It is written, eye hath not seen, nor ear heard,
neither have entered into the heart of man,
the things which God hath prepared for them that love him." 1 Corinthians 2:9.
All revelations of truth are not of the same quality; it comes "at sundry times and in divers (different) ways." Jesus' life and revelation is the standard.
"God, who at sundry times
and in divers manners
spake in time past unto the fathers by the prophets,
Hath in these last days spoken unto us by his Son…" Hebrews 1:1,2
Truth is hidden in story to protect it from the enemies and open it to friends of truth.
"His disciples came and asked, "Why do you use
parables when you talk to the people?" He replied,
"You are permitted to understand the secrets
of the Kingdom of Heaven, but others are not.
Revealed truth is progressive.
To those who listen to my teaching,
more understanding will be given,
and they will have an abundance of knowledge." Matthew 13:10-13
We should not limit God to revealing truth only in the Bible and Ellen White. God through the Spirit blows everywhere at all times for those willing to listen. This includes other cultures and religions.
The Wind blows where She wishes,
and you hear Her sound,
but you do not know where She comes
from or where She goes.
So it is with everyone who is born of
the Holy Spirit[2]." John 3:5-8.
___________________________
FOOTNOTES:
[1] Garry Wills, Papal Sin—Structures of Deceit, (Doubleday, 2000), page 264.
[2] Jack's next article, "In the Name of the Father, the Son, and Motherly Spirit," suggests historically how Christians have balanced the metaphor of gendering the Trinity.
The illustration by William-Adolphe_Bouguereau (1925-1905) is public domain.
---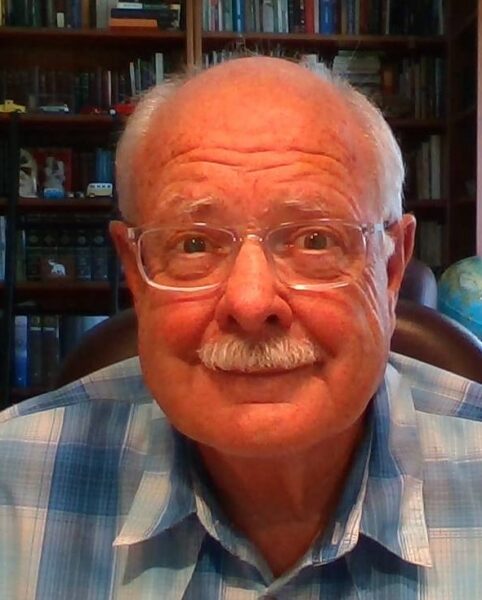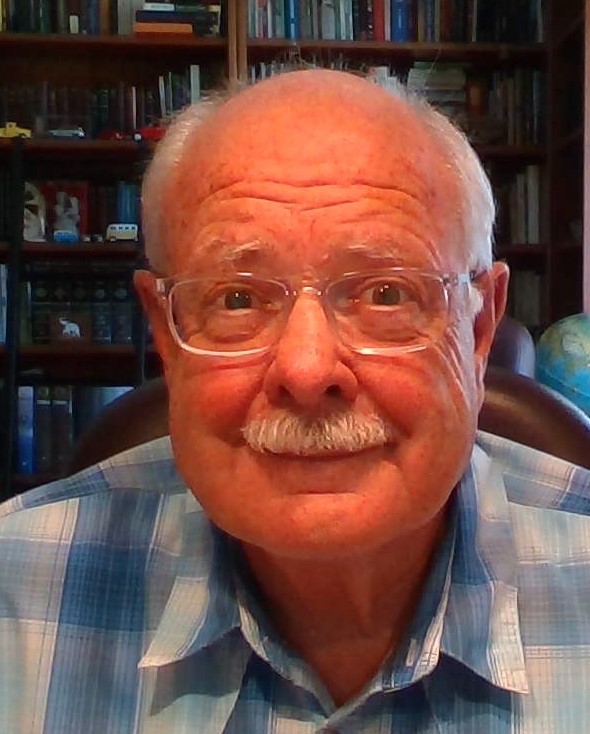 Jack Hoehn is a retired physician who writes from Walla Walla, Washington.