by Jenniffer Ogden
Every summer, pastors and students gather at summer camps around the country. Here is the story of one: I am surrounded just now by a group of teens playing the piano, choosing activities for the day, and asking friends to join them for the evening meal. (It's banquet night, and apparently a really big deal).  And over the past three days, I have had conversations filled with hope and wonder and joy as these people encounter Christ afresh, or for the first time. They sing passionately, play fervently, yell encouragement to each other.  They are wildly creative and wonderfully hilarious. And kind. And welcoming.
I have asked a number of them who is going to encourage them when they get back to their home congregation.  Who is going to cheer for them as they continue to pursue Jesus? Who is going to ask them the tough questions? Who is going to pray over them and offer wisdom as they journey with Christ?
To my deep horror, not one of them mentioned an adult in their church. Universally, they mention fellow teens.  Peers. And that is wonderful. And, it is also gravely concerning.  Years of wisdom are leaving our ranks as more folk die without having passed on their knowledge and passion for Christ to the next generations.
For all of the talk of retaining our young adults in the Adventist faith, we are failing miserably.  Few of us with the history of years of faith walking, wrestling with scripture, watching miraculous transformations, and learning to be Christ-like in this world, are aiding the next generations. We are not befriending our youngest members.  For all our claims of caring for the longevity of the Advent message, the evidence of such care for the people who can learn this message and embrace it is missing. You and I are failing.
Yes, there are pockets of people who fearlessly, and with dedication, mentor our younger members—Pathfinder leaders, Sabbath School leaders, youth pastors, camp directors and staff, parents—and their impact is enormous.
But imagine the effect if each of us chose to disciple a young (or new!) member of our congregation. Imagine the fervent prayers, the passionate songs, the depth of Bible knowledge, and the growth of passion for Christ that will happen as we each step in and step up to encourage the youth of our church.
For all the numbers thrown around, all of the research done, there is a paucity of practical steps we should take to make discipling and mentoring happen. In my years in the church, I have heard one presentation (1!) that included ideas for building lasting relationships with youth in our churches. Hearing the statistics is gut-wrenching.  But there is never a problem without solution.
And while I am not an expert, I include here a simple list of 5 steps I have found to work in discipling members, especially our youngest. With discipleship comes retention. It is my earnest prayer that this list be a blessing to you and your church as you implement it. It is also my prayer that this list will just be the beginning.
Start with this today:
Volunteer – Get involved in children's and youth ministry. Learn names and greet people by name. Call their home when you notice their absence. Celebrate milestones.  Work at summer camps. Lead Bible studies. Have nothing going at your church? Start it!
Encourage – The pressures our young people are facing are rising to record levels. Be the strongest force for blessing in their life with words of encouragement, love, and support. Yes, even when your perception of them is negative. Especially when your perception is negative. They need your cheerleading more than your criticism. Only when there is mutual respect and care do you have any right to gently question and possibly redirect.
Invite, Invite, Invite – Welcome people into your home with food, food, and more food.  Share a genuine interest in their life.  Invite groups to game nights. Offer Sabbath lunch. Start a waffle night. Don't have space at home? Picnic it!
Collaborate – Work with the young to build events and worship opportunities. Allow them to be creative and empower them to create spaces and times that allow them to demonstrate their faith.  Empower them to be a part of Sabbath morning worship services and weekly prayer meetings. Encourage them to join in building new ministries that cross generational boundaries.
Check Your Ego – Ministry is not about you and your preferences. It is about Christ, crucified, risen, and returning! Allow the people of your church to meet Christ before they meet criticism and strict rules. Humility will go much farther for the kingdom than any 'club rules'.
---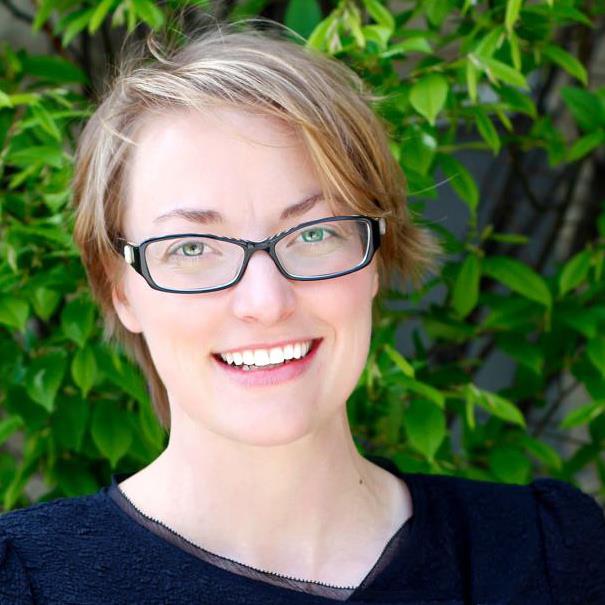 Jenniffer Ogden is the Children & Family Pastor at the Walla Walla University Church. A recent transplant to the Walla Walla Valley, Jenn loves the wonders of academia, locally grown produce and PNW beards. Having recently finished visiting all 50 states, she is now anticipating topping 50 states with 50 nations.