by Andrew Paul Hanson  |  13 May 2020  |
Class of 2020, parents, friends, graduates of other years, and well-wishers. My name is Andy Hanson. I'm a proud member of the Glendale Adventist Academy's 1959 graduation class. In October of last year, my classmates and I celebrated our sixtieth class reunion.
It is my intention to speak to you as directly and honestly as possible, because I believe what Yevgeny Yevtushenko said about shading the truth:
Telling lies to the young is wrong.
Proving to them that lies are true is wrong.
Telling them that God's in his heaven
and all's well with the world is wrong.
The young know what you mean. The young are people.
Tell them the difficulties can't be counted,
and let them see not only what will be
but see with clarity these present times.
The members of the Class of 1959 were born in the middle of World War II.
Historians estimate that over 100 million people, mostly civilians, died as the result of its devastating effect on social institutions worldwide. Atomic bombs were dropped on Hiroshima and Nagasaki. There was the Holocaust, The Cold War lasted 50 years in which America and Russia exploded hydrogen bombs that were hundreds of times more powerful than the atomic bombs dropped on Japan and built thousands of intercontinental missiles. We were told that "assured destruction" would keep the unthinkable from happening. Many of us built bomb shelters anyway. Racial segregation, reinforced by terror, was the rule.
A quarter of the world became the "red menace" when China went communist, and Joe McCarthy found communists and communist sympathizers under every bed in America. There was the Korean War in which 50,000 Americans lost their lives. Russia launched Sputnik, and we Americans were worried about losing our military superiority and the space race. China invaded Tibet, and there was the Cuban missile crisis and the Vietnam War. (In April of 1969, 543,400 American troops were "in country.") There were huge antiwar demonstrations and riots here in America. President Nixon resigned in disgrace. 
During these years, President John Kennedy and his brother, Robert, were assassinated, as were Medgar Evers, Martin Luther King, and Malcolm X. Riots set American cities ablaze. There was the Cambodian genocide, a big earthquake in Southern California, Russia invaded Afghanistan, and Iran and Iraq fought a 10-year war.
Mount St. Helens exploded. President Ronald Reagan was shot and seriously wounded. In 1982 unemployment was 10.4%. 241 Marines died in a suicide bombing in Beirut, Lebanon. The US invaded Grenada. The Challenger blew up. On Black Friday, stocks lost 20% of their value. The Exxon Valdez spilled oil in Prince William Sound in Alaska. AIDS started killing people. An earthquake in San Francisco struck during a World Series. The United States invaded Panama, and American forces drove invading Iraqi forces out of Kuwait. Czechoslovakia dissolved in war. There was a genocide in Rwanda. Columbine freaked out the nation. And widespread terrorist attacks included the first attempt to destroy the World Trade Center.
This was the world my classmates and I survived in before you were born. Of course some cool things happened, too. Your parents watched TV, got inoculated with polio vaccine, and personal computers mystified and delighted them. They traveled the world in jet airplanes. Alaska and Hawaii became states, Disneyland opened its gates, the Beatles showed up, Jackie Robinson played major league baseball, and Americans were the first men on the moon. There was a peace march on Washington, and Martin Luther King made his "I Have a Dream" speech. Apartheid laws were repealed in South Africa, the Soviet Union became Russia, the Berlin Wall was torn down, schools were integrated, and civil rights laws began to make a difference. Star Wars movies hit the theaters. Space shuttles took off, Michael Jordan soared, the Berlin Wall came down, the Cold War got called off, Sky Lab circled the earth, the human genome was mapped, and we, the Class of 1959, found the time and passion to produce your parents.
Then there was September 11, 2001. After that, the war in Afghanistan took center stage, followed by the second war in Iraq. All of us wondered why people blew themselves up, along with other people they didn't know, in Jerusalem and Baghdad. There were the photographs from Abu Ghraib. A tsunami in Southeast Asia wiped out a quarter of a million people, and Hurricane Katrina smashed New Orleans. An earthquake in Pakistan killed tens of thousands, Saddam Hussein was hanged, the iPod arrived, and people started talking about climate change. Steroid scandals in sports made national news, and 88,000 Chinese people lost their lives in an earthquake. Then, to top everything off, the world became embroiled in a financial meltdown.
Given the coronavirus pandemic and the fact that your last semester of high school has been a nightmare, I wouldn't blame your parents if they were pessimistic about the future. Their conversations with Adventist friends might include apocalyptic forecasts and "close of probation" warnings. You might overhear comments like, "How could anyone even think about bringing more children into the world!"
That's when you need to talk with your grandparents. We are in a unique position to help you put what's happening in perspective. We've lived longer than your parents, made lots more mistakes, and managed to recover from most of them. We enjoy your youthful enthusiasm and future dreams. Consequently, we aren't as uptight as your parents, and probably more optimistic. We have survived some pretty tough times, and America is still "the land of the free and the home of the brave."
I speak for the class of 1959 when I say that we believe you can live productive and meaningful lives despite the current world chaos. "To be, or not to be" can be answered in the affirmative. You are better educated than past generations and generally smarter. And you have us to love and encourage you when the chips are down.
Our challenge, as alumni of the Class of 1959, is to remind you that amazing things happen when young people intelligently and passionately meet life's challenges head on. We urge you to question fearful speculation, and are confident that you will put your lives on the line in the defense of justice and compassion.
Tom Brokaw called your great grandparents the Greatest Generation. Their courage, confidence, personal sacrifice, selflessness, and love of freedom saved civilization. My classmates and I believe that you, the Class of 2020, will be members of the next Great Generation.
When you do what is right because it is right, you will discover what it means to live life to the fullest. When you are determined to make the Lord of All Creation proud of you, bad stuff will still happen, but so will love and joy, happiness, and wonder. Your partners will stick with you, your friends will keep you honest, and your children and grandchildren will count your lives a blessing.
God is not an egotist, and you have nothing to fear if you are known for your integrity and you ignore secular and religious busybodies. May these words of Mother Teresa inspire you as you face the challenges ahead.
People are unreasonable, illogical, and self-centered,
LOVE THEM ANYWAY
If you do good, people will accuse you of
selfish, ulterior motives,
DO GOOD ANYWAY
If you are successful,
you win false friends and true enemies,
SUCCEED ANYWAY
The good you do will be forgotten tomorrow,
DO GOOD ANYWAY
Honesty and frankness make you vulnerable,
BE HONEST AND FRANK ANYWAY
What you spent years building may be
destroyed overnight,
BUILD ANYWAY
People really need help
but may attack you if you help them,
HELP PEOPLE ANYWAY
Give the world the best you have
and you'll get kicked in the teeth,
GIVE THE WORLD THE BEST YOU'VE GOT ANYWAY.
---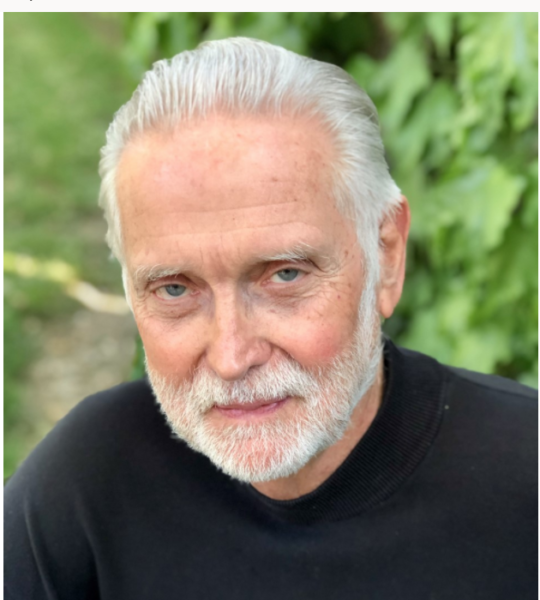 Andrew Hanson grew up in Glendale, California, and retired as an education professor from California State University, Chico. He has published essays, written award-winning poems, created an online magazine, and edited books written by close friends and scholarly colleagues.