By Debbonnaire Kovacs, Feb 9, 2017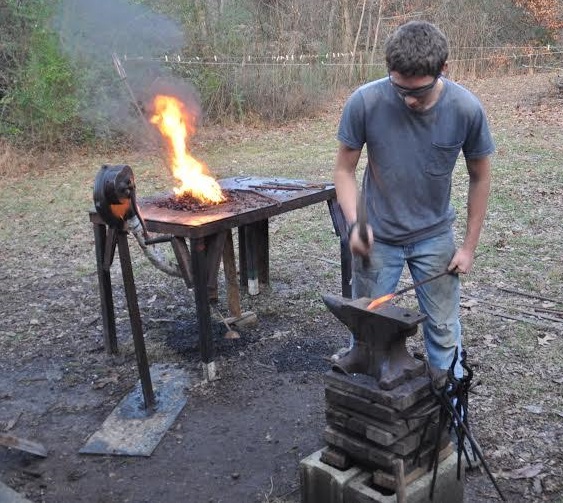 At the recent Adventist Agricultural Association Conference, I met 16-year-old blacksmith Kenton Adams, who had a table with some of his ironware for sale. Like many other young entrepreneurs at the conference, Kenton's small business grew from the independence fostered by a self-reliant lifestyle including, in his case, both home schooling and a small home church. He shared his story with me in a recent telephone interview.
Just after his twelfth birthday, Kenton's dad offered to buy him a pocket knife. "Well, I've always liked to make things, so I thought, 'Why can't I make my own knife?'" Kenton said.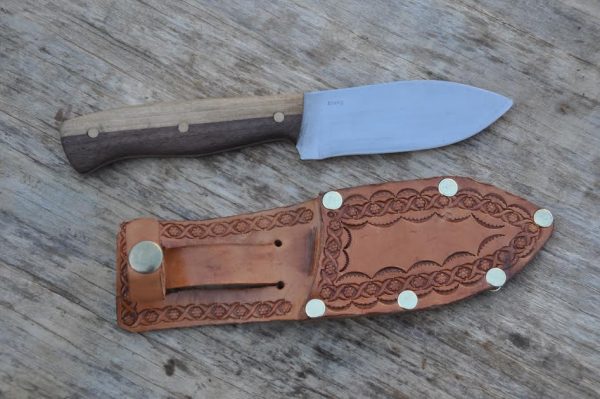 He proceeded to create what he called "a very rickety knife" out of a tin can. Thus began his interest in metal work. He had no idea how it would grow, or how the circumstances of his life would contribute to his present work.
Kenton is the middle child of Milton Adams, whom many know as the founder and director of the North American Division's Simple Church initiative. [Note: there is also a wider evangelical Simple Church Alliance that has no connection with the Adventist organization.]The Adams family, comprised of Milton, Brenda, Weston, Kenton, and Elena, lived in Florida at the time.
"My mom and dad read the little book Country Living [by Ellen White] and had this dream of moving to the country," Kenton told me. "About three years before we moved, some of their friends told them of some property that had been clear cut and was being sold cheaply. Right at the right time, the Lord made it possible for our home in Florida to sell, so they had some money to work with."
The Adams family bought over 100 acres in Tennessee, at first as an investment, planning that as the timber grew again, they would be able to sell some of it.
The Simple Church movement enters the story at this point. Milton Adams had earlier experimented with having a small home church, and it had proven so successful that at some point Kenton remembers Elder Don Schneider spending "ten or eleven hours in our home experiencing simple church." As a result, Adams was hired to develop a global network of churches at home. Much of Adams' work is done online, so he was told he could go ahead and move, doing all his work from home.
There was, of course, no house on the land they had bought, but they found a small two bedroom rental about five miles away, and in September, 2012, they moved there. Kenton explained that they have "all the things deer like to eat" at the rental, where their dogs will chase the deer away, and "all the things the deer don't like" out at the property, which they visit nearly every day. As they have grown more and more of their own food, his mother told him the grocery bills for the family have remained the same from the kids' early childhood to the teenaged appetites they have now.
The move came about six months after Kenton made his first knife. In Tennessee, he was given a grinder and a better hacksaw. "I was able to pick up knife-making again and start working better quality metal. Once I started researching more, I learned that you needed heat treating. You have to have the right hardness, yet keep it springy."
He built his own small forge outside. "I realized people do all kinds of other things with hot metal, so I started putting wire in the fire and heating it, bending it, and so on. Just playing with it, and learning."
As his interest grew and it became apparent that it was serious, Kenton not only built a larger forge, but his parents bought him an anvil. "I started playing around with it."
He got his metal from a local scrap yard. He made a friend there, and swapped one of his handmade knives for some more metal. Also, as they began to build their home on the country property, he had access to extra rebar. (He reported that they are putting the roof on their new house and hope to move by spring.)
Friends let Kenton borrow a bigger forge, with about a ten inch firepot, and he liked that, so now he has just finished a large table-top forge of his own with a 7" x 9" firepot. He sells "quite a few" knives, tools, and other small items in his local area in western Tennessee. "I am well able to cover all my expenses and have more for savings," he told me.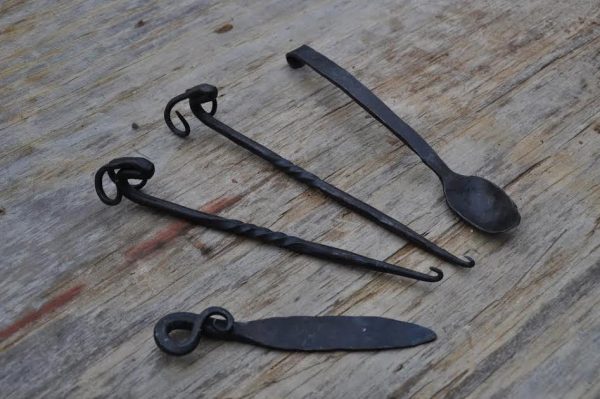 People were certainly fascinated at the AdAgrA conference. I couldn't get near him except to grab a paper with his contact information on it. I also saw things I have not seen at other blacksmith displays, such as iron crochet hooks. When I asked about marks getting on yarn, he explained that they were waxed to prevent that. I have since learned he makes spinning wheel hooks, too, and since I am a spinner, I may order one!
Kenton is not online yet, but considers eventually having "an Etsy store or something like that. Right now it's just word of mouth."
In the course of our conversation, I asked him what he thought of Simple Church, and he grew even more passionate than he was about his metal work. He said, "I absolutely love it! It's built on relationships. First you build relationships and you have that deep trust. We've been doing it now for about eight years. It's designed for people who wouldn't walk into a church, people who, as my dad would say, have been 'burnt by religion.' They're done with church. But they're not done with faith. It's also for secular, unchurched people. The last I heard my dad say, which would be within the last two or three weeks, over 50% of all people coming to Simple Churches across the world, are secular, unchurched people."
(That in itself sounded like ministry in action to me.)
Kenton continued, "There are no pastors to pay, no extra electric bills, no cleaning services."
I asked about offerings. He said each church is different and he can only speak about his family's church, but they have a little "mite box," named from the story of the widow's mite. When people give, the money goes into a local bank account to help people. He shared an example. They have some friends (not members of the Simple Church), which he says are somewhat Mennonite in lifestyle, though they wouldn't identify themselves that way. They lost a hay barn with 1000 bales in it to fire. That hay, Kenton said, was a large part of their income. Because of the mite box, the Simple Church was able to contribute what Kenton called "a fairly large sum" to help them rebuild.
As part of his homeschooling, Kenton was assigned to write a poem for English class. He chose blacksmithing as his topic. You can read his poem this week in our Poetry & Arts Department.
Learn more about Simple Church At Home here.
All photos provided by Kenton Adams.
---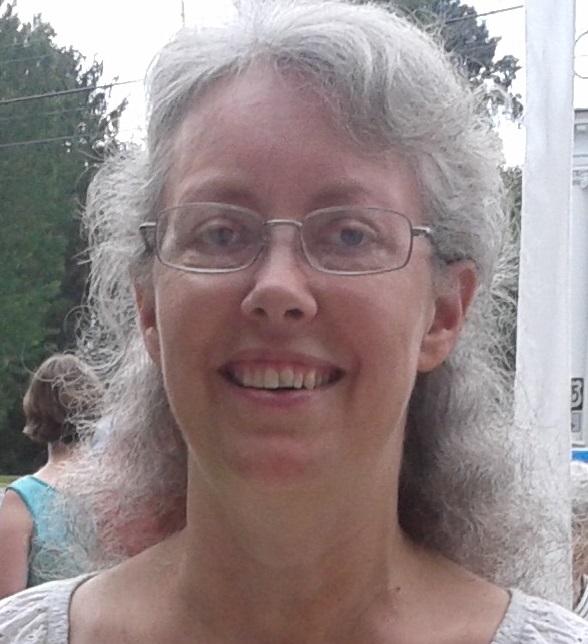 Debbonnaire Kovacs is a speaker and the author of 28 books and over 700 stories and articles for adults and children. To learn more about her work or ask her to speak at your organization, visit  www.debbonnaire.com.