La Universidad La Sierra ha anunciado el fallecimiento de su presidente fundador, el Dr. Fritz Guy, quien falleció a causa de un infarto agudo de miocardio el 25 de julio de 2023 en Longview, Washington, a la edad de 93 años. Nacido en St. Cloud, Minnesota, en 1930, Guy asistió a La Sierra College (ahora La Sierra University) en 1948, donde finalmente cambió su enfoque de estudio de la física y el inglés a la teología. Después de servir como pastor en la Asociación del Sureste de California y obtener su maestría y su licenciatura en el Seminario Teológico Adventista del Séptimo Día de la Universidad Andrews, se unió a la facultad de La Sierra en 1961. Tras varios cargos en la administración académica, se convirtió en presidente de la Universidad de La Sierra durante su fase de reorganización de 1990 a 1993, tras su separación de la Universidad de Loma Linda.
Como presidente, Guy desempeñó un papel crucial en la formación de la identidad y la misión de la Universidad La Sierra. Su liderazgo se centró en "ampliar la comprensión humana en un contexto cristiano adventista del séptimo día contemporáneo", y apoyó el establecimiento de un firme gobierno del profesorado. Tras su presidencia, volvió a la docencia y contribuyó significativamente al desarrollo del programa de educación general de la universidad. Entre otros muchos honores, se le concedió el título de Doctor en Divinidad en 2002, fue nombrado Antiguo Alumno del Año en 2012 y recibió el Premio Charles Elliot Weniger a la Excelencia en 2009 en reconocimiento a su larga carrera en el ministerio, la teología, la escritura y la educación.
La influencia de Guy se extendió más allá de su función presidencial. Fue un dedicado profesor y mentor, comprometido a impulsar las carreras profesionales de las mujeres en el ministerio. Su servicio a la iglesia y a la comunidad fue muy amplio, e incluyó contribuciones a la Declaración de Creencias Fundamentales de la Iglesia Adventista del Séptimo Día de 1980, trabajo voluntario en el proyecto Inland AIDS y apoyo a la comunidad adventista LGBTQ+. Un erudito consumado, fundó la Asociación de Foros Adventistas, y fue autor y coautor de varios libros que promueven la comprensión teológica adventista.
Más allá de su vida profesional, Guy tenía una conexión personal con la Universidad La Sierra. Guy amaba la Universidad y la consideraba un faro de esperanza en el mundo adventista. Su contribución será recordada por su perspicaz, generoso y riguroso enfoque de la educación y la fe.
El obituario completo del Dr. Fritz Guy puede leerse en el sitio web de la Universidad La Sierra.
---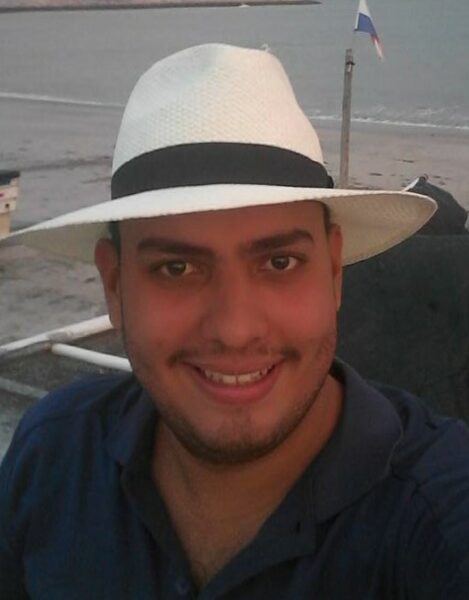 Daniel Mora is the Adventist Today's editor for the Latin American region of the Seventh-day Adventist Church.