7 November 2022  |
Dear Aunt Sevvy,
I like our pastor, and his wife is a nice person, except for this: she doesn't help out enough in church. I asked her once why she doesn't always bring food for fellowship dinner, and why she won't teach an occasional children's class, and she said that being the pastor's wife is enough of a job. She doesn't work outside of home, and her children are grown. Well, I work full time, but I still manage to bring food for Sabbath lunch, and I teach Primary class twice a month. Does this make sense to you?
Signed, A Little Disappointed
---
Dear Disappointed
Aunt Sevvy has always thought that it is unfair for churches to have higher expectations for pastors' wives than for other members. Your pastor's wife is not a paid employee of the church any more than you are. Some pastors' wives have the energy and desire to dedicate a lot of their time to church work. Some don't. 
We would certainly like all attending church members to volunteer—but if they don't, we don't get endlessly frustrated with them. Yet if a pastor's wife doesn't have the energy or ability to do extra church work, we start analyzing her. 
Here are some of the possible reasons a pastor's wife might not participate in church work:
Burnout from being a pastor's wife and doing extra things for the church for a long time, before you met her,

Low energy or pain from a disability, 

Shyness or social anxiety, 

Depression, or other mental or personality difficulty,

Stress from problems you don't know about, and don't need to,

She's at a time when church work doesn't hold the same appeal or interest for her as it might once have—that is, she needs a break,

She doesn't feel safe for some reason around one or more people at church.
All church volunteer work should be done willingly and without coercion or pressure. If this pastor's wife can't do so for some reason, should she have to disclose her disabilities, stresses, or mental health diagnoses to receive ordinary kindness from you?
Please just support the pastor's family, no matter the decisions they make for their personal wellness. Her participation in other church responsibilities should be as voluntary as for the rest of the church.
By the way, Aunty wonders if many pastor's wives might feel much happier contributing to church work if they didn't feel that the church was judging them or pressuring them. 
Aunt Sevvy
---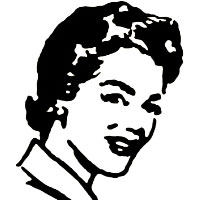 You can write to Aunt Sevvy at DearAuntSevvy@gmail.com. Please keep questions or comments short. What you send us at this address won't necessarily be, but could be, published—without identifying the writer. Aunt Sevvy writes her own column, and her opinions are not necessarily those of Adventist Today's editors.
To join this conversation, click/tap here.