27 December 2022 |
A recent YouGov poll explores Americans' attitudes toward 35 religious groups, organizations, and belief systems. Belief systems that encompass the largest shares of Americans — including Christianity, Catholicism, and Protestantism — are among the ones the most Americans view favorably. Viewed least favorably are Satanism and Scientology.
Using this metric, Christianity is by far the most highly favored belief system, receiving a net score of +34. Protestantism, the next most popular, falls 19 points behind Christianity at +15. Just a few points behind Protestantism are the Amish (+11), Judaism (+11), Buddhism (+10), and Catholicism (+10). (This method tends to give higher positive or negative scores to things that are more widely known, since people who are unsure or have neither a favorable or unfavorable opinion don't count either way toward net scores; that accounts for some of Christianity's big lead over the rest.)
Which religions are viewed least favorably? Tied for last place are Satanism (-49) and the Church of Scientology (-49). Other groups that receive net negative ratings are Jehovah's Witnesses (-31), the Fundamentalist Church of Jesus Christ of Latter-Day Saints (-27), Islam (-24), Christian Science (-22), and the Church of Jesus Christ of Latter-day Saints (-21). Belief systems that are viewed favorably and unfavorably by a roughly equal share of Americans include Pentecostalism, the Assemblies of God, Hinduism, and the Mennonite Church.
This is where Adventism ranks among the religions, due to either lack of knowledge or negative opinion: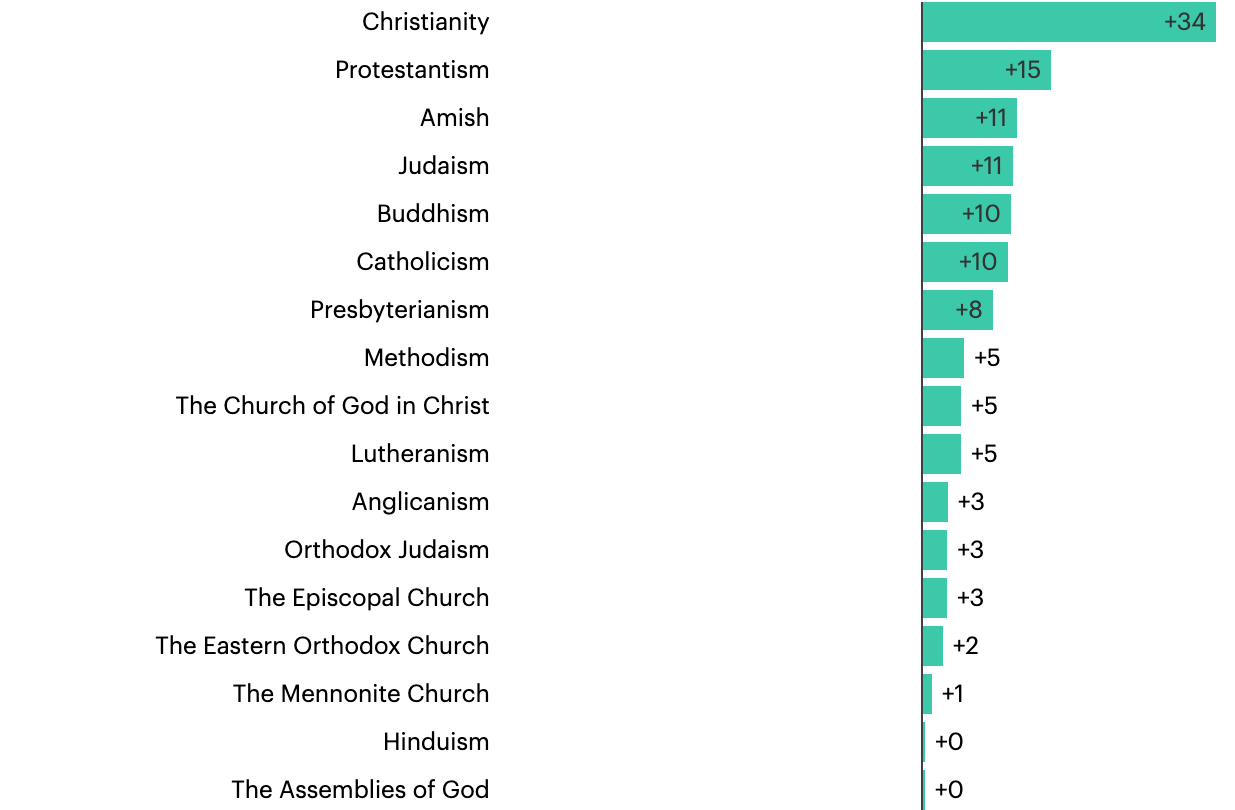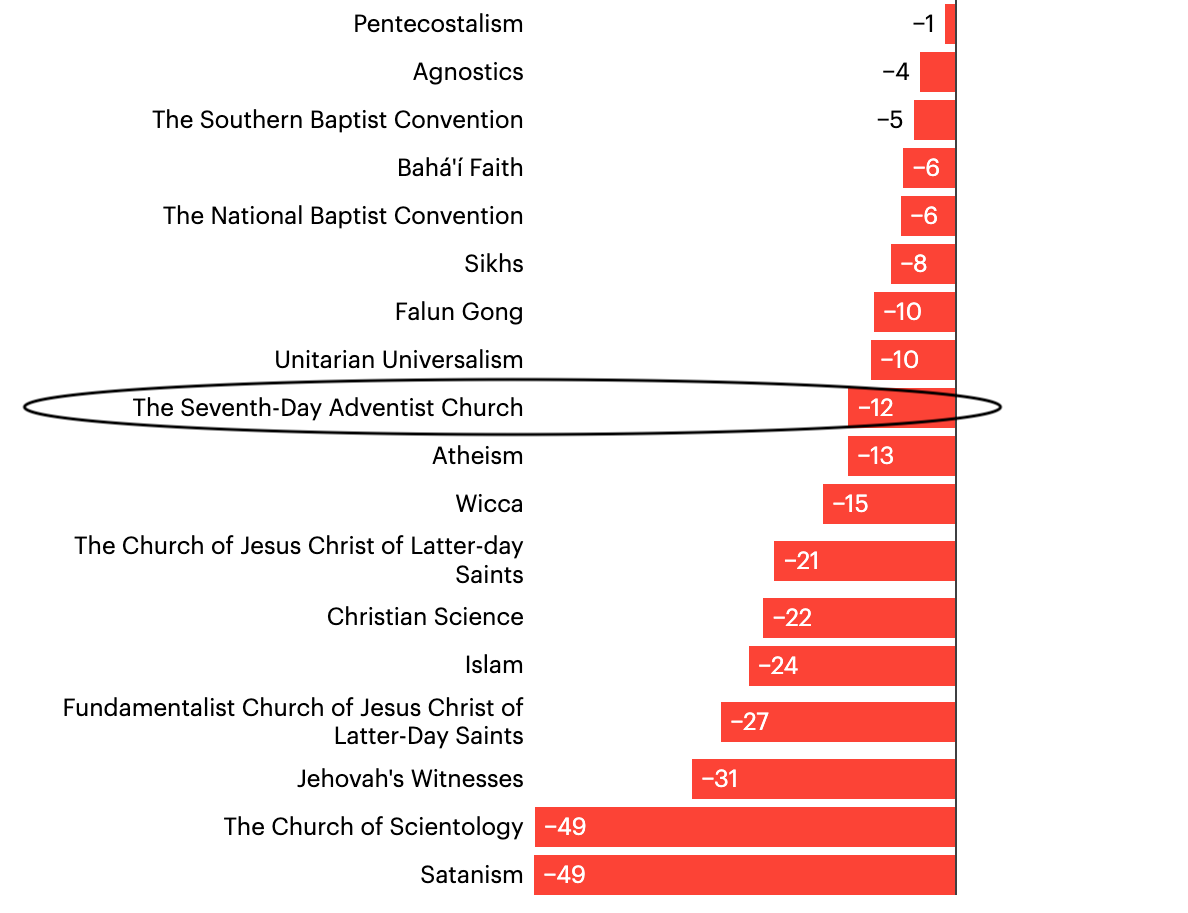 ---
A more complete picture of the data can be seen below: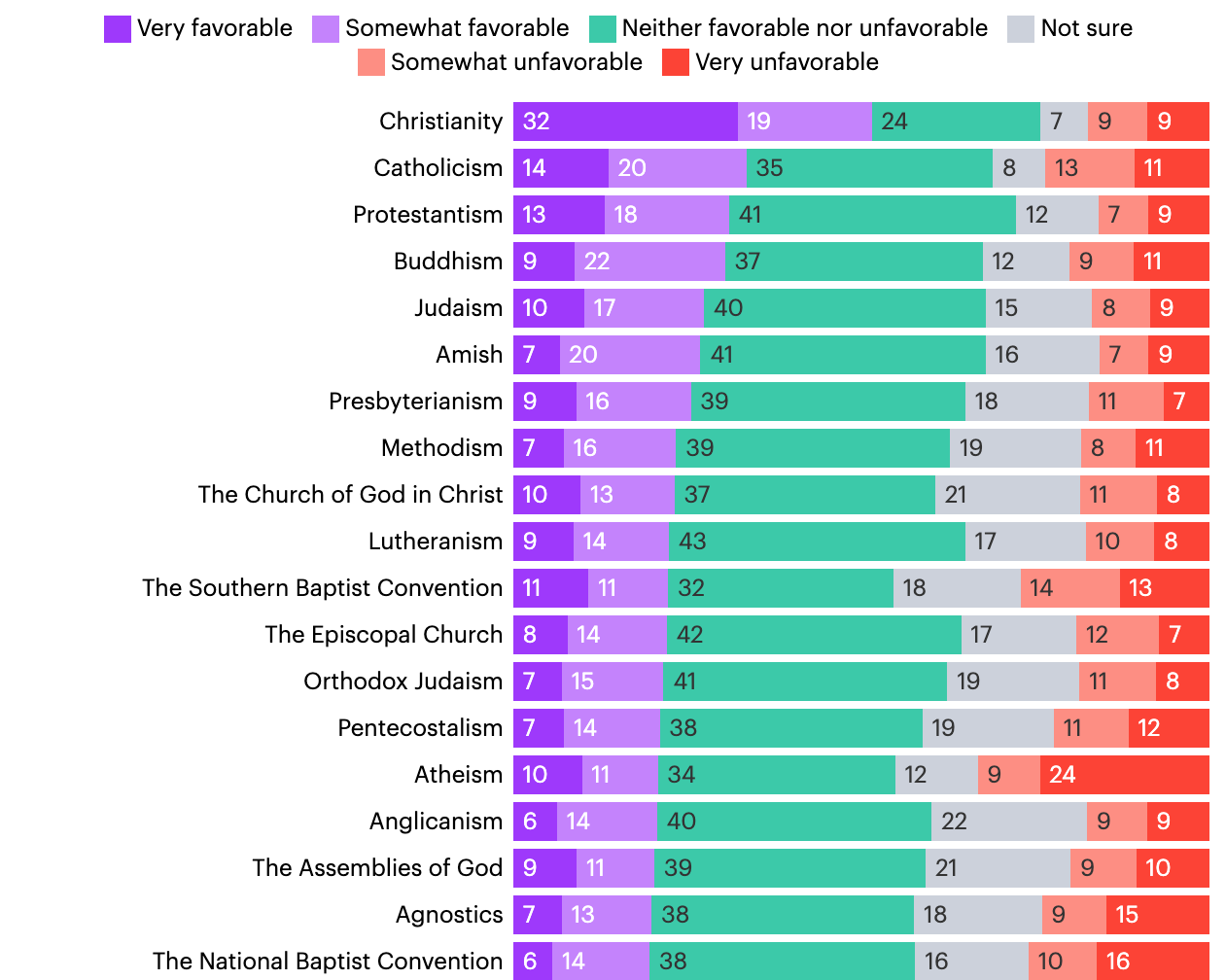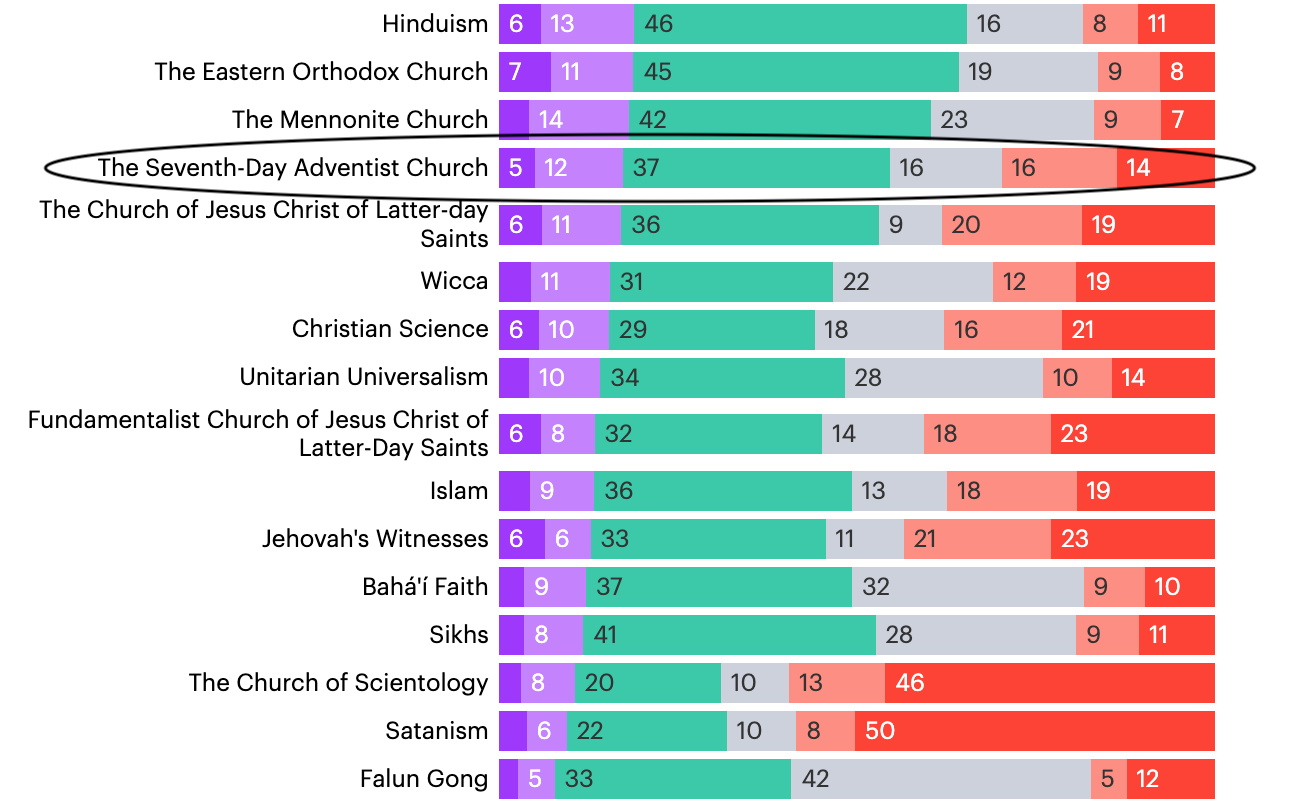 (Original version of this story taken from YouGov website. To see YouGov's full data set, click here.)
---