By Debbonnaire Kovacs, Nov 10, 2016
Note: I am indebted to Carole Derry-Bretsch, our music news contributor, for introducing me to Petersen. The two women have been friends since 1983,, and she contributed our photo, too. You can see a current photo of Petersen at a marathon here. DLK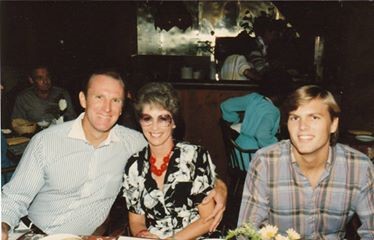 Beth Petersen was not athletic as a child, and didn't take physical education in high school. So it might have come as something of a surprise to her family, and even to her, when, in 1984, she tried to start running at the age of 52. She had recently been divorced after a 25-year marriage, and says her mind was foggy. Someone at church (Vallejo Drive Seventh-day Adventist, where she has been a member since 1956) started a running group, and Petersen thought it might be good for her.
That turned out to be a bad idea. In her work as a pathology transcriptionist, she took notes for a doctor who regularly removed diseased lungs, yet continued to smoke Pall Malls. He later died of lung cancer, and because of his second hand smoke, Petersen now had emphysema and couldn't run. So the group founder suggested she walk instead.
That was the beginning. Petersen liked walking. She loved walking! Although she had (and still has) trouble on hills because of her emphysema, asthma, and chronic bronchitis, she never gave up.
Her strength and persistence might be, in part, because of her upbringing. Born in 1932 during the Great Depression, she grew up on a farm in Sedro-Woolley, WA. Today she credits that farm life for her "hard bones. I can fall down and bruise myself all over, and I never break a bone!"
Petersen attended a one-room school and then Auburn Academy, later going to Walla Walla (now University) as well as one year at Pacific Union College.
About two years after she joined her group and started walking, she had the opportunity to travel to Hawaii. She was traveling with a group of runners for the Honolulu Marathon, but she didn't plan to run. She just wanted to see Hawaii and be with her friends.
Then she looked out her window and discovered that some people don't run marathons, they walk them.
"I saw people walking, and said, 'Well, I can do that!'"
So, in 1988, she walked the Honolulu Marathon. It took her over seven hours, but she finished.
For several years after that, Petersen was out of the marathon loop, though. Her bronchitis and emphysema cranked up, and in 1989 she was hospitalized for five days and put on life support. It was acute respiratory failure, and her family feared she might not survive.
But Petersen is tough. One of her sons says so, and it's easy to believe. By 1992 she was walking marathons again.
By age 65, in 1998, she had decided she would be a legacy runner. That was the year Rock 'n' Roll San Diego started. There are 81 legacy runners (50 men, 31 women) who have completed that marathon every time, and Petersen is the oldest of them. She plans to do it next year, too, on the 20th anniversary of the race, saying, "I have to. I'm a legacy runner."
Now 84 years old, Petersen starts every day with a four-mile walk at sunrise before the rest of her errands, which include the care of her own home and yard, as well as keeping up with various periodicals and friends. She works out with a group at a YMCA once a week, meets with walkers in a marathon training program once a week, and also gives back to her community through her walking.
Glendale Memorial Hospital and Health Center https://www.dignityhealth.org/glendalememorial/ offers a variety of community health options, including a senior walking program called Walk-a-Diles. Petersen volunteers weekly with this group who walks a local mall, keeping track of members and how far they walk.
Beyond all that, according to her friend, Carole Derry-Bretsch, Petersen is active with Maranatha and has even been to Africa.
Meanwhile, Petersen has walked 55 marathons plus dozens of half marathons, most recently the Rock 'n' Roll Los Angeles half marathon on Oct. 30. She used to do a marathon and a half marathon in one weekend. In those days, she might complete seven marathons in a year.
Back in her glory days. When she was only in her 60's.
Her fastest speed was 5 hours and 45 minutes, which she considers slow because hills have always slowed her down.
She's a little slower now, but not that much; last year she completed the Rock 'n' Roll San Diego marathon at 6.43. Those are 15.4-minute miles. Twenty-six of them. In a row. Followed by two-tenths more!
Even Petersen agrees that's pretty good time. "I was real pleased," she told me. "I surprised myself!"
Her children, Randy, Marla, and Gary, known to Glendale folks, are proud of her. It is Gary who says she's always been "tough."
Petersen told me, "I feel very fortunate, very thankful. I thank God every day for my blessings." She laughed. "Even though I had corneal transplant and am losing my sight, and I've had hearing problems since childhood and wear hearing aids. I tell people I can't hear, I can't see, and I can't breathe, but I still think I'm really blessed!"
Beth Petersen, Adventist Today salutes you. Keep on walking!
***
I gleaned most of my facts from this site, though a telephone conversation with Beth corrected some minor errors and Carole Derry-Bretsch gave me a few more details. There is also a current photo of Petersen in a race, but I am uncertain of permission to use it, so click on the link to see her.
---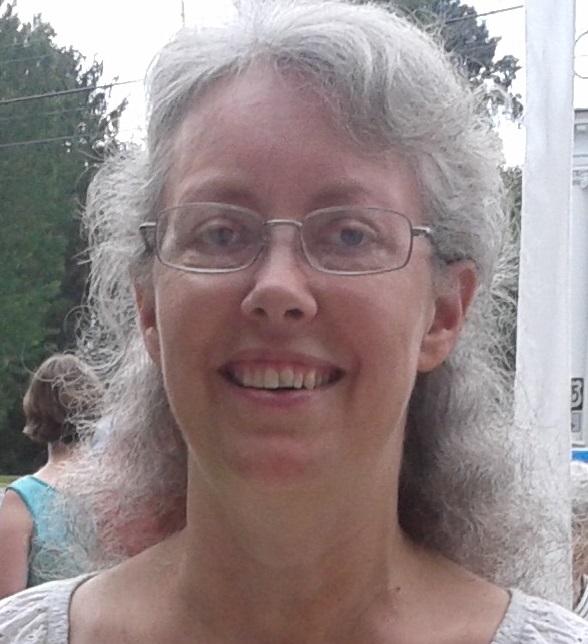 Debbonnaire Kovacs is a speaker and the author of 28 books and over 700 stories and articles for adults and children. To learn more about her work or ask her to speak at your organization, visit  www.debbonnaire.com.