I'm especially pleased to present this piece from this particular young adult, since I knew Tegwen from the time she was a toddler in our church in Worthington, Ohio. With two extremely creative parents (Mark and Becky Feldbush) it's no surprise that she's growing into a good writer. In this piece, she writes in the voice of a particular male church leader writing a letter to the world church. Her father adds, "My 17 year-old daughter had to write a piece of satire for her English class. I suggested the topic of women's ordination. She gave me permission to share it. I hope you get a chuckle!"
—Loren Seibold
---
Dear Loyal Church Members,
This is a follow up to the GC decision to continue not supporting women's ordination.
Two big, scary words right next to each other. Don't get me wrong, I love women! My wife is a woman! And I have huge respect for them in their work for the church, and for Jesus Christ.
But it's just plain facts: women don't have what it takes to harness their spiritual gifts of leadership and ministry as actual ordained ministers. Never would I block a woman from using her God-given gifts. Our Church's position saying women can't be ordained, doesn't mean that they can't work in the church or serve in ministry in other ways.
Women can preach, work administrative tasks, lead communion, baptize, perform marriages, you name it. Heck, you can even call them "Pastor!"
We, as a Church entirely headed by men, have chosen not to recognize female pastors as being able to hold any position of (too much) power. And before you ask, No, we are not misogynists. We just believe that a woman should only be able to hold power in local congregations where the scope of her influence is more … limited. And, to stay one step ahead of you, we are not scared of women being as smart as or smarter than us, thank you very much!
Once again, we are well aware that women have extraordinary gifts for spirituality. Our own Church founding member, Mrs. Ellen White, led and gave all her wisdom and prophecy, having never been an ordained minister. It was the 1800s, sure, but how can you expect the Church to have progressed from that so quickly?
We hope you more clearly understand our reasoning against women's ordination. Please slide any and all demands for equality under the door to the GC President's office. You can expect a response to come to you in as little as 5 or as many as 10,000 business days.
Sincerely,
T. W.
---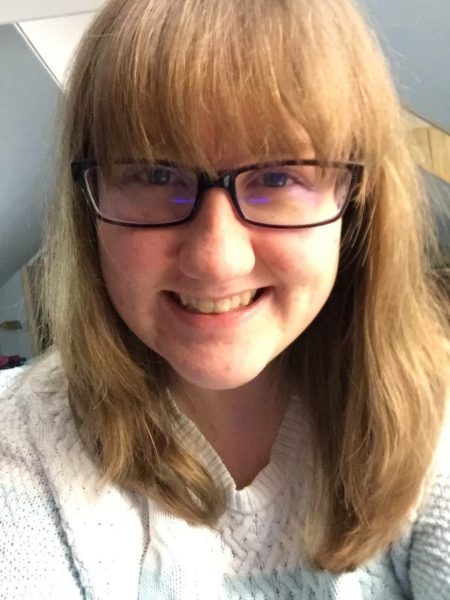 Tegwen Feldbush is a Senior at Kettering Fairmont High School in Kettering, Ohio. Tegwen will continue her education at Ohio State University in Columbus, Ohio this fall. She plans to major in East Asian languages and education.