by Daniel Mora; translated by Loren Seibold |  18 July 2023  |
The employment situation of pastors in the Inter-American Division has long been precarious. A despotic attitude reigns among administrators, which takes its toll on pastors' morale. There are allegations in the Inter-American Division of administrators using systematic harassment and pressure, seeking to demote pastors using ad hominen attacks, or setting unrealistic expectations for them.
Recently that came to a head at the University of Montemorelos campus church, with the dismissal of staff pastor Francisco Soto, after 20 years of pastoral service in three conferences and five districts. Soto was by most accounts an excellent and well-respected pastor for the campus church. He had the full support of the University's president, Ismael Castillo.
Now Soto has ended his working relationship with the Adventist Church after a long period of harassment by the administration of the North Mexican Union, which is led by Pastor Luis Arturo King with the cooperation of the Northeastern Conference, the hiring body for this territory.
The beginning
Observers trace the problems back to July 22, 2022, with the change of administration in the Northeastern Mexican Conference. Conference president Gamaliel Torres contacted the senior pastor of the University of Montemorelos (UM) church to say that Pastor Soto would be removed. He floated rumors of an alleged divorce between Soto and his wife—something that was denied by the pastoral family itself.
President Castillo refused to believe the rumors, supported Soto, and praised his work.
Francisco Soto was then given a target of 90 baptisms, despite the fact that UM does not have a territory to evangelize outside of its facilities. However, with hard work, in May 2023, Soto surpassed the target.
The Northeastern Conference administration then began pressuring Soto to turn over the phone numbers and contact information of the people he was counseling to verify that he was actually working. Soto refused, as it is a federal crime in Mexico to reveal the details of people in counseling with pastors, counselors, and health personnel. (Pastor Gamaliel Torres told Francisco Soto that he was doing all this "because he wanted to protect him.")
Even after this tactic failed, the pressure against Soto and his family continued.
In August 2022, Gamaliel Torres and David Reyes of the Northeastern Mexican Conference accused Soto of being dishonest with spending his pastoral budget for gasoline and travel. Ismael Castillo, UM's president, again defended Soto, saying that these accusations were not grounds to remove him as a pastor of the university church. Yet in September, Luis Arturo King revived the accusations.
(These are extraordinary accusations, given that there is a long history of corruption and self-enrichment among Latin American church administrators.)
In October 2022, the conference administrators restricted the financial aid approved for all pastors. They cut Soto's gasoline allowance, and refused to deposit the promised school allowance for his son unless he wrote a letter of responsibility to repay the aid in the event that the son would not continue his studies!
In November, the Northeast Mexican Conference took a vote to remove Soto from the pastoral staff of the university church. President Castillo again intervened, insisting that Pastor Soto be put on probation until February.
In early 2023, Soto was denied his vacation request, which he had scheduled to care for his wife, who was undergoing surgery.
In February, the administrators refused to provide a subsidy already voted by the Conference Executive Committee for the doctorate that Soto was doing at the Inter-American Theological Seminary. Soto was also refused promised support for a study trip to the Holy Land—the secretary of the Northeast Conference admitted in public that he'd used the funds Soto had asked for to finance his own trip to the Holy Land!
It must be stated again that Montemorelos University and its campus church had been happy with Soto's work. The church was not consulted when in March 2023, the Northeast Conference summoned Pastor Soto to tell him that as of June 1, he would no longer be pastor of the university church.
Working Policy specifies how a pastor must be informed of his transfer to another conference or church; this procedure was not carried out either by the North Mexican Union or the Northeastern Conference. Instead, he received an email from another conference, the Regiomontana Conference, notifying him of the change! Conference and Union administrators refused to give him in writing the reasons for his transfer, nor did they acknowledge his accumulated vacation time. They ordered the office staff not to communicate with Pastor Soto.
This amounts to an indirect dismissal of Pastor Francisco Soto.
Legal action
Soto has carefully documented all of these problems, and after an extended attempt to settle these problems, chose to initiate legal action against those who drove him from his job. Along with labor harassment, he is suing for the 20 years of Social Security that the conference hasn't paid. (The church in Mexico, in order to avoid this fiscal responsibility, designates its pastors as "contractors" and not as "employees," to avoid making these payments to the Mexican Social Security system. This is technically illegal, but is often overlooked by authorities.)
The Northeast Conference refused to enter a process of conciliation with Pastor Francisco Soto, giving him an opening to initiate a lawsuit. This suit may well create precedents for future legal actions. There is much evidence on Soto's part to vindicate his labor rights. Not only has he been refused 20 years of retirement benefits, but also the aforementioned pension contribution for his retirement. (This is not uncommon in the Inter-American Division; few of its unions comply with either federal laws or their own labor policies.)
It is sad when the only way to get Adventist leaders to abide by ethical standards and to respect and care for the workers is to take legal action—biblical principles are not enough for these church leaders. Unfortunately, the levels of mistreatment and abuse at Inter-American, along with corruption and despotism, continue to take their toll on the work of pastors like Soto. It is time for Adventist pastors and employees in the Inter-American Division to ask for their legal rights.
---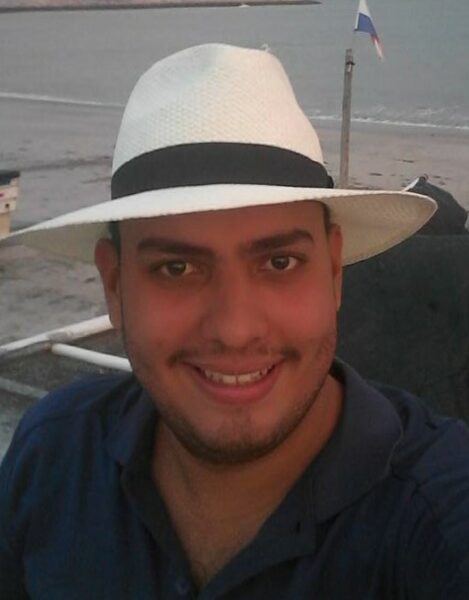 Daniel Mora is the Adventist Today's editor for the Latin American region of the Seventh-day Adventist Church. For this story he talked directly to Elder Soto and consulted Mrs. Soto's Facebook page.