by Solomon Renati  |  18 July 2023  |  
India, the world's largest democracy, has recently surpassed China, its Asian neighbor, as the world's most populous country. This demographic transition could very well determine India's future, but also the future of the Southern Asia Division (SUD) of Seventh-day Adventists, where India accounts for 99% of the church membership.
India's youthful population
India, like Brazil, has long been a country of the future. According to the United Nations Population Fund (UNFPA), India's population was 1.4286 billion people by the end of June 2023, compared with China's 1.4257 billion. India holds one-sixth of the world's population.
The United States is a distant third, with an estimated 340 million.
India's population is largely young. About one in four is under the age of 15; one in three is in the 10-to-24 age group. More than 40 percent of India's population is under the age of 25, with the median age in India being 28. 
The other two most populous countries in the world, China and the United States, have aging populations. India has more people of working age than any other population group, leading to a demographic dividend, which is when the ratio of the working-age population is high and the dependency ratio with regard to children and the elderly is low. Eight million Indian young people come into the job market each year. 
With the largest cohort of young people in the world aspiring to get a good education, acquire valuable skills, and become gainfully employed, India is likely to face socioeconomic consequences with opportunities and challenges.
India's economy 
For the past 25 years, India's economy has been growing much faster than its population, and the proportion of Indians living in extreme poverty has plummeted. This economic transition has also brought a declining morality: an increase in tax evasion, rapes, illegal trafficking, burglaries, and murders. 
According to the Oxfam 2023 report, India is currently facing a huge rift between the affluent and the underprivileged. Billionaires increased 12% in 2022, while the less privileged classes saw a decline in their wealth by a sharp 11%. Growing inequality is one of the biggest concerns in India: 5% own more than 60% of the country's wealth. At US$719 billion, India's 142 billionaires are worth more than the poorest 555 million Indians, making it among the most unequal countries in the world. 
Migration and urbanization
India is still largely rural, with only about 33% of the population living in cities. But urbanization is picking up the pace—the second largest rural-to-urban migration in human history, as masses move to cities desperately seeking work. By 2035, about 675 million Indians will live in cities, and by 2050, more Indians will live in urban environments than villages. India has 52 cities with more than a million people, and 405 cities with between 100,000 and 1 million people. Mumbai, Delhi, and Kolkata each have a population over 10 million.
Urbanization will affect the quality of life. India's financial capital, Mumbai, is predicted to grow to 27 million by 2025, when 40% of people will live in slums. The experiences of growing up in less secure societies will heighten the importance of religion in life (Norris & Inglehart 2004). Secularization theories identify a positive link between personal or societal insecurities and religious attendance (Gill & Lundsgaarde 2004).
We should expect that there will be a hunger for knowing God among people migrating to urban areas. The genealogy in Mathew 1 illustrates that migration can accomplish God's purposes for humankind. Migrants to a city, societies suffering from deprivation or shock, and the oppressed hear and obey the gospel more readily than contented beneficiaries of the social order (McGavran 1990).
Digitalization of India
India is experiencing a digital revolution that is triggering transformative developments. According to CISCO annual internet report, India will have 907 million total Internet users (64% of the population) by 2023, up from 29% of the population in 2018. There were 1.10 billion cellular mobile connections in India at the start of 2023, which accounts for 77% of the total population.
Internet users in India spend more than one third of their time on social media, against the G20 average of 32 per cent. India has 467 million social media users—a third of the population.
The Adventist church in India
In a population of more than 1.4286 billion, statistics show that with a membership of 1,149,871, there is one Seventh-day Adventist for every 1,242 Indians. In 2022, India gained around 11.5 million people, while the church (in spite of an evangelistic gain of around 14,000 members) ended with a loss of 3,060 members.  
The demographic dividend gives the church an incredible opportunity to reach more young people. Increasing inequalities, poverty, unemployment, and crimes in society are all driving people to find answers. Youth in India are questioning old assumptions, and are more open to new ideas now than ever before. They are looking for reliable guidance and for trustworthy role models. Youth and young adults in India's post-secular society are increasingly recognizing the moral failings of modern society and science. This change is leading to renewed interest in religion. The Southern Asia Division should make reaching young people a priority—they are an open, accessible, and—to a certain extent—receptive group. Traditionally, SUD's evangelism has focused on rural areas, among the poor, illiterate, or semi-literate, the tribals, and backward caste people. When in urban areas, we tend to work in the slums. 
The demographic transition and its accompanying socioeconomic changes will give a once-in-a-millennium opportunity to reach a large segment of the population that we've never attempted to reach before. Many of the people from this new segment will be rich and middle class, well-educated, and people belonging to upper castes. 
Technological evangelism
Technology has always aided the expansion of the gospel, whether the system of roads in the Roman Empire in the first century or the invention of the printing press in Europe in the fifteenth century (McCracken 2019). One way to address the vast challenges of India is through the massive use of digital tools, including computers, smartphones, social networks, podcasting, e-mail, the Internet, and more. The new media has the potential to provide an opportunity to build connections with people and to have a massive impact on them.
The global pandemic showed the role of social media as a vital tool for the church. This rise in connectivity and the large social media consumption in India open the channels for reaching more people that could not be reached through traditional means. 
When the church is ready to go beyond the traditional evangelism tools and embrace innovative changes, it could make new inroads into the community. Now is the time to experiment with novel ways to convey the gospel—for example, the Digital Discipleship ministry the South Pacific Division uses to train its members to share their faith using digital tools.
Opportunity
An opportunity like we're seeing in India right now comes once in a millennium. 
While India is poised to reap many demographic advantages, what are the chances for the SUD to harness these advantages to become a strong and vibrant Division in the Seventh-day Adventist Church—to become strong and self-sufficient, and play a supportive role like that of the North American Division?
India has missed out on the good news of the gospel more than any other nation on earth. Now is the time and the opportunity to bring light to over a billion Indians. If SUD fails to leverage India's competitive advantage—its demographic dividend—there is a risk that the Adventist church in India will fall further into corruption, mismanagement, inefficiency, and chaos. 
References:
Cisco Annual Internet Report (2018–2023) White Paper 
Gill, A.,& Lundsgaarde, E. (2004). State welfare spending and religiosity: A cross-national analysis. Rationality and Society, 16(4), 399–436. 
McCracken, B (2019). "The Digital Revolution Reformation" The Gospel Coalition website.
McGavran, D. A. (1990). Understanding church growth. Wm. B. Eerdmans Publishing.
Norris, P., & Inglehart, R. (2004). Religious organizations and social capital. The International Journal of Not-for-Profit-Law, 6(4).
Oxfam India (2023) Survival of the Richest: The India Story, New Delhi. 
Social Media in India (2023) Stats & Platform Trends
United Nations Population Fund (UNFPA) India (2023) State of World Population Report
World Inequality Lab (2022), World inequality report 2022. Paris School of Economics, Paris 
---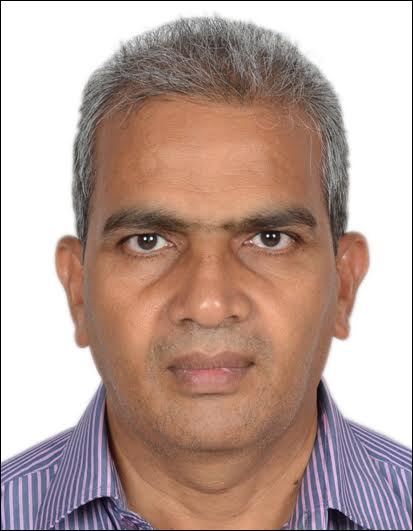 Dr Solomon Renati is an Adjunct Professor in Psychology at the University of Mumbai, in Mumbai, India. He has a PhD in Population Sciences from International Institute for Population Sciences, Mumbai, India, and a post-doctorate in Health Psychology from Deakin University, Melbourne, Australia.