by Hannele Ottschofski  |  28 February 2023  |

We had planned to go to the top floor of the round tower at the Azrieli Center in Tel Aviv to see the panoramic view of the city. We found the elevator, but on that day there was no access. We could only admire the tall tower from below through the glass dome of the shopping center. How nice it would have been to enjoy the view in all directions up there! But it was not to be. We could only look up longingly. We had not reached our destination for the day. 
I am reminded by this of the state of women in the world. The term "glass ceiling" today refers to how certain groups of people are hindered in their careers by traditions, prejudice, and the status quo. (Oddly, this metaphor is typically American and for us, in Europe, it is not common.) Mostly, the glass ceiling is applied to the career opportunities of women and minorities and how they are restricted by a glass ceiling, so to speak, that needs to be broken open.
But I want to apply the figure of speech much more broadly and apply it to the situation of women in general.
Held down in the dome
As far back as we can look in history, we see that women were mostly treated like second-class people. They were prevented by patriarchy from fulfilling their potential and achieving their goals. So, to stay in the metaphor, they were held down by a glass dome. It didn't even have to be about a career, but about anything that limited a woman's life. A look at history shows how few opportunities women had. At this point, we have to ask why, for hundreds and thousands of years, women were considered inferior creatures, who could be suppressed by men. 
Believers look to the Bible for guidance. Discrimination against women is astonishing, considering that at creation God created human beings in His image, as an equal pair. Of course, we know that we no longer live in the ideal world created by God and that things went terribly wrong pretty soon when the first human couple decided to test their free will. Both Adam and Eve ate of the forbidden fruit: Eve because she longed for more knowledge, and Adam because he consciously chose to disobey God's command. The result was that their ideal world was destroyed. For thousands of years, women have suffered the most from the resulting oppression and discrimination.  
God's plan, however, was to restore His human children to their original state. Each world religion, in turn, has made its contribution to restricting the position and value of women. The foundation of our Christian religion is the plan of salvation through which God promised to eradicate the consequences of sin in the end and create a new ideal world of righteousness and happiness. The price He paid for this was the life of His Son, Jesus Christ. If Christ was willing to die for every human being, who are we to treat one-half of humanity as beings of lesser value? Unfortunately, we must admit that the Christian religion has used the Bible's statements to keep women under the said glass dome. 
God's restorative Word
As Christians we believe that God's Word should be our guide. Should it, however, be seen through the lenses of men? We must keep in mind that all Bible translators throughout church history were male and that gender bias occurred very early in human history. The men who translated the Bible lived in their own cultural environment with its often chauvinistic attitudes. And yet, I would not suggest that they were aware of how much their cultural traditions could influence their translations. They were and are honest, God-fearing scholars who did their best and faithfully tried to communicate the message of the Bible to today's readers. It is so easy for translators to bring their own ideas into their translations.
This tendency has definitely had an impact on the position of women. I'm sure we can all agree that a good translation cannot be word for word. There must be an easy flow of language, which is not possible in word-for-word translations. But a good translator tries to discern what the author of the original was trying to say, and then express it as accurately as possible in the idiomatic language of the reader. At this point, the translator's preconceived notions sometimes get in the way. No one knows for sure what Paul really had in mind. But should the translators "clear it up" by adding their own interpretations to his statements? Tendentious translations of the Bible have been used through the ages to restrict and regulate women. 
It is no wonder that Christian churches are being rejected by younger people, particularly young women, who react negatively to anything that has a connection to patriarchy. Society is becoming more secular because the church is associated with patriarchy. In today's egalitarian world there is no place for patriarchy, and this also leads to the church being rejected. The next generation will have even less interest in religion because the family is where faith is nurtured. If mothers (and fathers) do not see religion as a part of their lives it will also impact their children's chances of being introduced to it. This should concern any religious denomination that is concerned about its future. 
The situation of women today has improved and much has been achieved. But in many parts of the world, women still live in terrible oppression. We must help them overcome the obstacles that are put in their way. As different as women's lives may be in many parts of the world, so too are the barriers they face. They must be overcome. God has given women gifts to use, and they should not be prevented from doing so. In Christian churches, we see beautiful colorful leaded glass windows. No matter how beautiful they are, if they prevent women from reaching their potential, they must be broken through.
---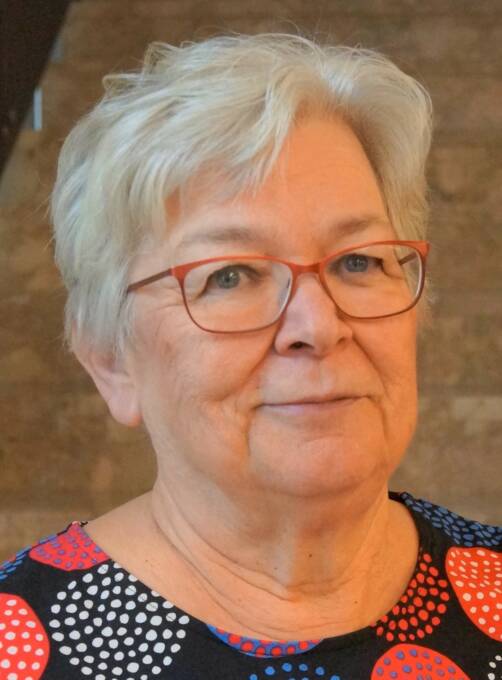 In her new book, Die gläserne Kuppel: Frauen in Kirche und Gesellschaft zwischen Patriarchat und Feminismus, Hannele Ottschofski shares thought-provoking information on the topic of women in church and society, between patriarchy and feminism.