by Chaplain Gary R. Councell | 3 January 2018 |
The Early Christian Church struggled to balance outreach and nurture in its mission. The extraordinary effective witness of the apostles won thousands of converts to "The Way". Their success also created challenges of caring for new members' physical and spiritual needs, defining faith practices, organizing for service, and assimilating Gentiles into a "revised" Jewish faith. Letters of instruction and guidance were written by the Apostles to the newly established congregations. The New Testament epistles reflected the culture and current issues of their time, though the inspired principles remain valid for all ages,
Today, chaplaincy is an essential expression of ministry to people in circles often overlooked or not easily entered by traditional church pastors and denominational programs. As institutional and organizational life becomes more important in societal life, leaders and members of those groups look to chaplains for spiritual, religious, moral and ethical guidance and support.
How to Become a Chaplain
The requirements for becoming a professional chaplain entail completing three levels of preparation:
A seminary degree from a fully accredited theological graduate school (Master of Divinity, preferably with a chaplaincy track and ideally with at least one unit

of Clinical Pastoral Education in the curriculum),

Ecclesiastical endorsement by a religious faith to represent that faith and serve an institution or organization as a chaplain of that faith, and

Pastoral experience that demonstrates an applicant is fully capable of ministering all the ordinances / rites or rituals / sacraments or traditions of their faith to believers. That implies the applicant has been ordained and holds valid credentials to conduct those functions of ministry. Normally, a minimum of two years of post-seminary pastoral experience is required. Some religious faiths and Christian denominations do not permit females as religious leaders or endorse females as chaplains.
Until the 1970s all Adventist chaplains were males. Slowly, as the doors squeaked open for females to be ordained as local elders and serve as pastors, entrance into the chaplaincies was gained by a few persistent "pioneering" women. In February 1977 Frances Osborne became the first "certified" Adventist female healthcare chaplain for Huguley Memorial Medical Center in Fort Worth, Texas. Six years later Helen Tyler began work at the New England Memorial Hospital. Wanda G. Davis was the first black female chaplain. She wanted to be a military chaplain, but without ordination could not.
Beginning in 1974, the U.S. Army allowed females to serve as chaplains, but thirty years would pass before the first Adventist female entered the military chaplaincy. Wanda Acevedo qualified for the Army Reserve. She is now the staff chaplain (major) at Fort Buchanan, Puerto Rico. Five other women have followed her into the Chaplains Corps of the U.S. Armed Forces.
Over the past forty years Seventh-day Adventists have granted ecclesiastical endorsement to more than fifty females to serve as chaplains, mostly in Adventist institutions and in some public organizations. Many more could be placed in the public arena, which does not restrict the service of females.
The Challenge for Female Chaplains
The Working Policies of the General Conference and North American Division define chaplains as pastors. "All chaplains are pastors, though not all pastors are called to be chaplains. To become a chaplain, pastors must have advanced training, pastoral experience verified by current credentials, and ecclesiastical endorsement" (GC Working Policy FA 30). Denominational policies do not exclude females from chaplain ministry or holding ministerial credentials, though certain cultural prejudices and current procedures make it more difficult for females to meet the pre-requisites for entering the various chaplaincies, especially in the public arena.
Seminarians who express interest in eventually entering one of the chaplaincies often are not sponsored by a conference with financial assistance. Without sponsorship females generally have an even harder time funding their seminary preparation for ministry. (A small scholarship has been established for those entering the military chaplain candidate program to help alleviate this challenge for both females and males).
After graduation, obtaining a call to pastoral ministry remains another challenge. Because pastoral experience is the recognized foundation for the specialized ministry of all chaplaincies, Adventist Chaplaincy Ministries established an alternate method to being employed as a ministerial intern. The Memorandum of Understanding and Agreement (MOUA) is an approved covenant that has enabled several females to obtain the essential pastoral experience. (Contact the ACM Department in the North American Division for further details.) Fortunately, the present leadership of NAD has committed to placing more females into pastoral positions during this quinquennium, which opens the door a little wider for obtaining employment and pastoral experience.
Credentials are a way of identifying leadership within an organization. Credentials delineate who are privileged to minister as an employed, professional clergy-person. Credentials verify in the public eye recognized authority and standing within a religious body; hence, they are required for any public chaplaincy. Without valid credentials to verify claims of clergy status, certain legal privileges are not allowed; e.g., officiating at marriages. Within Adventist polity four types of credentials are issued to ministers: ministerial license, ministerial credential (ordained), commissioned license and commissioned credential (ordained equivalent). Females are only commissioned.
If a female has been ordained as a local elder, has graduated from an ATS accredited seminary, possesses a legitimate, conference issued credential, and has fulfilled the requirement for pastoral experience, she is ready to seek ecclesiastical endorsement from the Adventist Chaplaincy Ministries Department of the division that issued her credentials. Once endorsed she has two years to obtain employment as a chaplain.
Why We Need Female Chaplains
God created humankind distinctively male and female, different in some ways, yet having similar needs, but each equally reflecting the divine image and of equal worth in being created for the glory of God. This Biblical belief forms the basis for Adventist positions on sexuality, marriage and family. This fact is recognized and applied to all aspects of life, except when issues of parity arise around ordination of clergy. Then female pastors and chaplains must continue to be patient while waiting the outcome of controversy between ethical principles and political concerns.
Ideally, chaplains of either gender and of any culture, race or religion should be able to professionally minister to others regardless of differences. Chaplains serve the spiritual needs of people of all faiths or no faith, rather than impose their own faith on others. A pastor's primary purpose focuses on a particular religious faith to evangelize and nurture for the benefit of that religion.
Sexuality aside, a chaplain of either gender should be capable of meeting the spiritual needs of the opposite sex. Unfortunately, though chaplains have extensive preparation for ministry (seminary and Clinical Pastoral Education), subjectivity and personal bias too often remains embedded in the emotional psyche that hinders rather than helps responsible caring and healing. Even when male chaplains are professionally objective in their ministry for women, situations exist when it is more appropriate for female chaplains to provide ministry.
Early in my military ministry, I was summoned to the Judge Advocate General's (JAG) office to "counsel" a distraught young African-American female soldier. She was upset and crying. I sat quietly in the room with her for perhaps fifteen minutes or so; she was reluctant to look at me, let alone talk. Hesitantly, she began to relate what happened. She had been sexually accosted by a senior sergeant. When she reported the event up the chain of command, her story was not believed. With good reason, she did not trust men. No female chaplains were assigned on the post. The ministry of a female chaplain would have been more appreciated than mine (though the situation was resolved for the soldier).
Regardless of the prevalent unisex perspective, female chaplains bring to ministry a presence of understanding and caring that is readily accepted by female clients and most males. They are valued for their presence and what that presence represents. When hurt physically or emotionally, males frequently think of spouse or mother after their call for "Medic" or prayer to God. The memorial to military nurses beside the Vietnam Wall on the Washington, D.C. Mall is a testimony to the value of women in crisis situations. A female chaplain gives a feeling of security and comfort that can be trusted.
With more females on college and university campuses, female chaplains can be more easily trusted to understand claims of date rape, sexual hazing or harassment, to provide counseling on ethical and moral questions and pregnancy, etc. They can serve as advisors to the university on policies and standards that could be overlooked by males.
With increasing numbers of females in detention facilities, female correctional chaplains are critical to the institution populations as "safe ears". It is more appropriate to have chaplains of the same sex counseling in a prison facility for women. Accompanied by male chaplains, female chaplains have a positive effect on male inmates in male prisons.
As a police chaplain, I see the necessity of female officers when I ride along on patrols. Police officers often deal with some highly emotional and tense situations. Two years ago a female officer's line of duty death affected the whole department. Fortunately, the department has a female chaplain and psychologist to assist with resiliency and wellness. Among their many other duties, female law enforcement chaplains minister to the needs of female officers as well as victims of abuse and sexual crime.
In the healthcare arena, female chaplains can establish rapport with patients and advise the medical staff on issues that can sometimes be awkward for males. Female patients feel more comfortable and open discussing concerns about birthing, breast-feeding, certain surgeries, etc., with a female chaplain.
Lastly, an organization with chaplains of both genders communicates inclusiveness and equality of value to members; the institution or organization is open to caring about the needs and concerns of all the population served. Female chaplains can provide male chaplains behind-the-scenes professional advice and suggestions for the male chaplain who may be uncomfortable dealing with a female client, or have questions about dealing with issues surfaced in counseling with a female client. Female chaplains can be available for referrals when it is deemed more proper for their involvement. Female chaplains bring unique qualities and perspectives to ministry that complement and strengthen what males do, and complete what males sometimes fail to do. All this makes them a necessity in chaplaincy staff teams.
---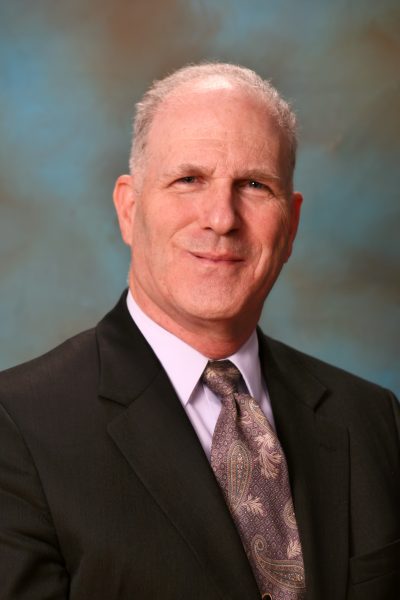 Chaplain Gary Councell served 32 years on active duty as an Army chaplain before working on behalf of the approximately 500 chaplains of the Seventh-day Adventist denomination as an ecclesiastical endorser for nine years. He currently volunteers as a chaplain with the Prince William County Police Department and at the Dulles International Airport in addition to providing pastoral care for two congregations, working at USO centers, and serving as a precinct election officer.