By Connie J French  |  1 September 2019  |  
1. The first reason why some Christians grasp for a divine legal atonement is because they don't "get" the Gospel.
Yes, there is a legal contract with God. Yes, there is a moral law. Yes, the law pronounces death to its transgressors. Yes, we are transgressors, all of us, terminally. Yes, the law must be honored. Yes, the divine decree is death.
No problem to God. God raises the dead!
The Gospel in a nutshell is this:
"And we bring you the good news that what God promised to our ancestors, he has fulfilled for us, their children, by raising Jesus… raising him from the dead…saying, 'I will give you the holy promises'… everyone who believes [that God raises the dead] is set free from all those sins from which you could not be freed by the law of Moses" (Acts 13:32-34, 39).
Freed from being trapped in guilt and fear. Freed by divine gift alone. Freed, like slaves from Egypt. Forgiven. Like exiles delivered from Babylon, freely redeemed for a new re-birth. Given sight: like captives who could not see the "glory of the Lord" which was expressed by his imminent salvation from oppression. Given sight of God's glory like the sisters of Lazarus by seeing their dead brother come out of the tomb alive!
It was in these terms that Jesus announced his gospel message:
"The Spirit of the Lord is upon me because he has anointed me to bring good news to the poor…release to the captives …sight to the blind … to let the oppressed go free… to proclaim the year of the Lord's favor …This day is this scripture fulfilled in your hearing" (Luke 4:18-19, 21).
"Man, your sins are forgiven you… so get up, take up your bed and go home" (Luke 5:20).
"For as the Father raises the dead and gives them life, so also the Son gives life to whom he will" (John 5:21). "Lazarus, come out!" (John 11:43).
The answer to the human problem is here spelled out as resurrection from the dead by God as he promised – no law, no contract, no legal condemnation and acquittal, only God's one-way commitment to bless the world, accomplished by resurrection ("apart from law"!).
The gospel is all about resurrection, new life, and rebirth by the spirit that raised Christ.
It is obvious that sin is not the problem, that the law is powerless to prevent or enable God's act of salvation or his gift of new life to the world, and that God is working out his own agenda all by himself, in faithfulness to himself to keep his promise. He does it by resurrection.
2. The second reason why some Christians grasp for a divine legal atonement is because they don't want to die or accept their judicial responsibility to God.
They want to "get off the hook," so to speak. They want to escape the death penalty for sin. Perhaps they trust the words of the Edenic serpent when he said, "Thou shalt not surely die," and they hope God didn't mean it when he said they would! Or maybe death isn't real?
In any case, these people want God to manipulate the law to make it work for them, or to die himself in some way to save them from having to front up themselves. Tough!
We know what atonement means in legal contractual terms. For example, on a parking ticket I once received, I was notified that I could "make atonement" for my breach of the law by paying up so much to the governing Council body. Then, of course, I would be acquitted. If the penalty had been death I would have had to die to be acquitted and "free from the law," as all dead people are! Guilty no more. They have fulfilled the requirement of the law, to die.
Note: This whole legal process has nothing at all to do with forgiveness, of course. Legal contracts don't deal in forgiveness. (Forgiveness is like when I have an accident in the car and my husband says, "Honey, it's only a hunk of metal. The important thing is that you are OK.") Forgiveness is like when Jesus says, "Don't worry about the world and all its attempts to get you down, condemn you and make you feel guilty. The Father loves you; you have my peace; so take heart, I have conquered the world" (John 16:27-33).
So back to this human problem of being destined to death when God created us to live.
The problem is not a new one. The magnificent poem of anguish which is the Book of Job in the Old Testament confronts the apparent contradiction between the creative intentions of God to give life, and the destructive forces pushing us toward death, both under the reign of the sovereign God. It is poignant in chapters 9 and 10, where Job feels he is being punished for sin he is not guilty of but is without deliverance and says, "Your hands fashioned and made me; and now you turn around and destroy me. Remember you it was who made me of clay, and will you now turn me into dust again?… You have given me life and steadfast love; and your care has preserved my spirit yet these things you hid in your heart! I am a marked man!"
Jesus? How did you deal with this problem of being a member of a sinful race destined to death? You died? You? Innocent you? You who was condemned to death on grounds of transgression of the religious law and treason against the emperor? You died? Why?
Jesus: "Truly, truly I tell you, unless a grain of wheat falls into the earth and dies, it remains alone; but if it dies it bears much fruit. He who loves his life loses it, and he who hates his life in this world will keep it for eternal life. If any one serves me, he must follow me" (to death).
This was his "hour of glory" and the example he set so that the Father would similarly honor his followers (John 12:24-26). They are honored by the Father's gift of resurrection as he was. They follow Jesus into doing their death as he did his. Not escaping from it. Doing it. Faithfully, with the obedience of faith in God who raises the dead.
The question in Christian following of Jesus is never "How can I escape from death?" The question is "How can I do my death as a follower of Jesus?" In faith. In dedication. In worship.
3. The third reason some people grasp for a divine legal atonement is so that they can have a god to save them from the God who destined them to death.
It is true. I have heard it from the pulpit. "We need God to save us from God." This is a conclusion drawn from seeing God as the enemy demanding our death in a legal contractual relationship which we can't fix or escape from. We want salvation in a legal contract. It is obvious that a relationship with God outside a legal contract does not need a legal atonement. 
But we want a god who can somehow befriend the God of creation, law and death, to give us eternal life by the law! We want him to keep the law for us and earn our life, or die the death that is ours so we won't have to. We want a god who is focused on "us and our salvation" even to doing a legal death in our favor. In this mentality we want a god who will make the law save us!
Won't happen, of course. The soul who sins will die. Always has been this way. God has witnessed to it in the universal funerals that dot our planet. God hasn't changed the law. It is holy and just and good and it has to be fulfilled, by the death of humankind, as he said. Jesus did it. He was no wimp! He did his death as a man! Literally. True son of Adam!
Jesus taught salvation is not the goal of life and the law has not the authority to give it.
However, even a cursory hearing of the evangelical-type preachers on TV or from the pulpits of my childhood to this day suggests that the goal of life is "my" salvation. "And in order to be saved you need to … pray this prayer … make this decision … believe this doctrine … have this faith … confess these sins … repent for breaking the law … get forgiven … choose this method of devotion for getting to heaven, taking steps to Christ or seeking eternal life, etc." This religion is all about "me" – my life, my faith, my destination, my incrimination, and my god who makes a legal atonement for me so I can get what I want without legal incrimination!
The god we want, in this mentality, is a deliverer who offers us escape from our responsibility to die within God's reign. It is a god whom we could praise for being on our side against the God of death and resurrection. We want a god who would "earn his spurs," so to speak, by doing what we say we need him to do, that is to give us self-justification by the law and earn our gratitude so we could praise him for saving us. In other words, we want a god who would endorse us in a worship of the creature, ourselves, rather than the Creator.
Jesus worshiped his Father and our Father, God – "Our Father … your will be done…"
"I seek not my own will but the will of him who sent me" (John 5:30). He refused to doubt his sonship or provide miraculous evidence of it. He worshiped God by bringing the reign of God to earth, by preaching and providing good news for the poor, assurance of forgiveness, water for the thirsty soul, food for the spiritually hungry, sight for the blind, life for the dead. He did it for the glory of God. He did it to show that life is all about God and his reign.
Nowhere was his personal devotion to God more evident than in his death. He suffered all that the world could heap on him – the behavioral fruit of sin. But he believed God loved him. He believed the world was forgiven by God. He believed in God's promises to give life to the world. He believed in his death as God-given. And by his own experience Jesus witnessed to God's salvation by resurrection from the dead.'
---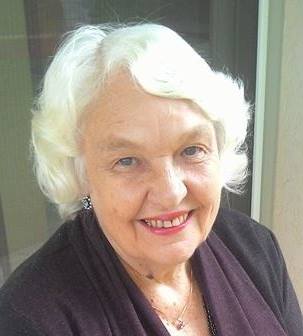 Connie J. French graduated from Avondale College as a teacher. She was disfellowshipped for disagreeing about the Adventist view of the sanctuary. She earned a Bachelor of Divinity from London University, and returned to teaching. She subsequently earned a Bachelor of Education and Master of Educational Studies at Monash University, and pursued a career in remedial reading and finally completed an MA at Latrobe University with a dissertation on "Accessing Soteriology in the Gospel of John."