by Robert D. Crux  |  2 March 2023  |
In America's culture wars, schoolchildren are now taking center stage. School boards, educators, and students have all been caught in the crosshairs of culture warriors. Across the nation parents, teachers, and school boards are squabbling over what ought to be taught in the nation's public schools. While conflicts over what should be taught in schools are hardly new, there are strong indicators of a nationwide movement by theological and political conservatives who propose to "take back America for God" by taking control of public-school boards and school curriculums. As it turns out, separation of church and state is not viewed as a roadblock to these latest efforts to control public education.
A primary reason America is in trouble according to many conservative political pundits is because we have "taken God out of our schools," and the only remedy is to use political power and force God back into the public-school classrooms. Conservative-led movements are now concentrating their attention on education and what schools teach. They understand that determining what kids learn in school can help create the voters they become, as well as influence their Christian beliefs and practices. This kind of tactic is nothing new for conservative Christian parents in America, who were at the forefront for starting private Christian schools in the 1960s and '70s to oppose the forced integration of public schools.
During the COVID-19 pandemic protests over school reopening plans, mask mandates and vaccines morphed into heated debates around acceptable curriculum content and reversing equity initiatives regarding gender identity and antiracism endeavors. Conservative politicians and like-minded parents started targeting books and learning materials, and challenging the way racism, gender, and sexuality are addressed by educators. They also began targeting diversity curriculum initiatives. Consequently, it is not coincidental that no religious group is more closely linked to the Republican party than white Evangelical Protestants who seek to control school curricula by running for school board positions.
It can be argued that we are in the most radical disruption of education and dissemination of misinformation that we've ever seen. As a result, many voices are turning their attention and energy to school board politics right now. Traditionally, school board elections have been nonpartisan, and members focused their combined efforts on student achievement, academic growth, and the specific needs of students. Now and increasingly, some candidates are building their campaigns "on national Republican talking points about critical race theory and educators' 'indoctrination' of students."
Religious Indoctrination
The recent mantra of "taking America back for God" includes the Christianizing of public education. However, as sincere as that objective may be, there are serious questions to ask ourselves, such as if that is a realistic goal or a strategic emotional political ploy to win more votes. Does discipling children toward a mature Christian faith go far beyond our decisions about education? Is education a closed system capable of producing Christians notwithstanding other influences such as technology use and social media? Are the same parents who bring such passion to school board meetings by demanding a review of their child's curricula and library books… willing to review the hundreds of video clips their child watches in a single unsupervised hour on TikTok? Are school board politics (now being livestreamed and recorded on YouTube because of intense interest) really about the interest of children's education, or are they really about the battles over adult partisanship? What happens when schools are no longer the central business of school boards? The possibility of school boards' becoming paralyzed if they become stages for a fractious national discourse driven by partisan or ideological politics is very real. Regretfully, school boards have become hot spots for nasty politics in many school districts of America.
C.S. Lewis observed that people's "minds are formed by influences which government cannot control. And as they come to be, so will they teach," including peer-to-peer learning. No school board to date has been able to change that. Given the influences of family, social media, and all the extra-curricular activities that students are involved in inside and outside of school, it would be a mistake to treat school classrooms as closed systems where religious indoctrination occurs within four walls. Of course, the government would have to decide whose or which expression of Christianity would be taught in public classrooms. Politicians would be forced to decide what form of Christianity should exist in the nation's public schools and would have to ignore the limitations of the 1st Amendment.
Dahlia Lithwick and Mark J. Stern believe that religious indoctrination into public schools is all about refashioning Christian conformity into religious liberty using political power and influence. Using religious liberty to cloak intolerance has deep roots in America and continues to be at the center of oppression for vulnerable people, including women, indigenous populations, slaves, the poor, and our LGBTQ+ friends. That influence is now being revealed in the school board rooms of America. The stakes are high, the arguments heated because we are talking about the next generation of Americans and what they are taught to believe.
Critical Race Theory
School boards across America are under attack. Perhaps the most nationalized cultural hot button issue that school boards are currently dealing with is Critical Race Theory (CRT). Angry parents are behaving in ways they would not tolerate with their own children — all under the banner of protecting those children from being taught about America's original sin of racism.
The term CRT has become a catch-all for lessons on diversity, equity, and inclusion in the classroom. Only recently it has been brought to the public consciousness by conservative lawmakers advocating for new laws in numerous states to restrict what schools teach about race and racism in America.  Mark Wingfield says that
a key talking point of the anti-Critical Race Theory movement is that liberals are making white children feel inferior to other children by teaching that their ancestors were enslavers and abusers of Black people. The idea of any inherent or systemic racism is anathema to these parents.
As a result, CRT has been at the center of heated and emotional board meetings where partisan adults/parents argue over how racism is discussed in the classroom. Confusion over what CRT is and isn't has led to many heated exchanges at school board meetings. The anger at school boards about CRT's being taught in the nation's classrooms has degenerated even to threats of violence.
CRT is the understanding that systemic racism exists at the very foundation of our country and continues to shape our lives today. According to the Merriam-Webster Dictionary, "critical race theory" is "a group of concepts (such as the idea that race is a sociological rather than biological designation, and that racism pervades society and is fostered and perpetuated by the legal system) used for examining the relationship between race and the laws and legal institutions of a country and especially the United States." Rashawn Ray and Alexandra Gibbons say that
opponents fear that CRT admonishes all white people for being oppressors while classifying all Black people as hopelessly oppressed victims. These fears have spurred school boards and state legislatures from Tennessee to Idaho to ban teachings about racism in classrooms.
While this is an overstatement and plays well with conservative politicians, it also feeds into the cultural wars that are ongoing in American politics.
If the anti-CRT crusade is successful, it will likely leave an indelible mark on our country. Some states will be emboldened to politicize anti-racism initiatives. It will be done to protect our white youth from uncomfortable truths, so they are taught only happy history. Issues such as equity, climate change, and public health will be minimized, and CRT will be used as more political fodder for politicians who profit from resisting progress. Are we really willing to risk the education and well-being of our students over partisan politics?
Whose Cultural Heritage?
Culture is an important factor in curriculum planning, and it is what drives the content of every school curriculum. The substance and soul of education is to transmit the cultural heritage of a society to its younger generation. The curricular wars over which textbooks and learning materials schools should use has evolved into a political argument over whose interpretation of American history and culture Americans should believe. Public schools should reflect our nation as a whole… rather than be beholden to one political party or religion.
Politicians have a way of complicating things to their own advantage. Seth Moskowitz says that American history curricula has become unnecessarily politicalized when he states that
Democrats will tell you that Republicans want to paper over America's flaws and brush aside the shameful parts of our history, particularly when it comes to issues of racism and slavery. Republicans will say that Democrats want to erase the achievements of our Founding Fathers and make students feel personally responsible for the mistakes of past generations.
Both these positions are not the reality that most Americans believe about their country's history. Moskowitz concludes:
The vast majority of Americans want students to be taught a curriculum that includes the good parts of the country's history as well as the bad, that treats historical events and figures as multi-dimensional, and that doesn't teach students to feel guilty on behalf of previous generations.
Most Americans want history to be taught with the complexity it warrants, rather than the simplicity that a political agenda requires. Like CRT, American history has become another political battlefield at the expense of the children and teachers in the nation's public schools.
Adventist School Boards
Could the same political battles be occurring within Adventist school board meetings? Do we reflect the same zero-sum game politics, where important decisions result with only winners and losers rather than worthy compromises? To the extent that we allow our partisan politics to influence our school board decision-making rather than our religious values and ethics, we are culpable.
Is it possible for a classroom teacher to talk about the January 6 insurrection, racial discrimination, and other current events without bias, or does he/she avoid teaching about current events in fear of partisan school board members and even the risk of losing his/her job? Lisa Moller, Columbia Union Conference Educator of the Year 2022 says, "Our Adventist education system is administered by educational professionals, and decisions are generally based on best practices rather than cultural or political whims."
This is good news because it asserts (generally) that Adventist school boards do not interfere with the curriculum content approved by the conference/union curriculum committees. While this represents one perspective, more study needs to be done to determine if partisan politics (post-COVID pandemic) does play a role in Adventist school board policies and decisions. To date there is minimal information available.
What we do know is that the church often reflects the culture we live in, including the culture wars we see played out daily in 21st-century American politics. Illustrative of this is the division that occurred in the church during the COVID-19 pandemic over school re-openings, lockdowns, the wearing of masks, immunizations, and other Centers for Disease Control and Prevention (CDC) health protocols. For many Adventists, their positions about the COVID pandemic were grounded in conspiracies and popular opinion rather than gospel truth and scientific evidence. The greatest public health crisis in a hundred years turned out to be a trail of disruption and political division that did not spare Adventism.
Nowadays, fellow Christians want to know each other's political identity before they enter too deeply into a new friendship or even work together as a group of school board trustees. Sometimes the only reason a church member agrees to become a school board member is to push a personal agenda. Thus, there is a continuing need for school board in-service sessions/training/induction seminars emphasizing a servant leadership approach to school board business.
How school board chairpersons and members manage personal agendas and cultural conflict that often shows up at school board meeting discussions and decision making is key to their success or failure as a school board. Politics—whether theological, cultural, or political—is not necessarily a bad thing. Managing the competing interests of school board members and parents is a particular skill that school board leaders must have for these times when almost everything has become politicized.
In an article on politics and religion in Ministry magazine, Jon Paulien says,
If politics is the norm rather than the exception, even in the church, how can we manage politics in a way that does not undermine the gospel? While individuals may at times turn the other cheek or adopt the self-sacrificing spirit of Jesus, groups of people with a common ethnic or theological interest rarely do. Politics is not the ideal but a fact of life.
Paulien offers four principles that he believes helps manage politics in the church. These same principles (briefly outlined below) could also apply to school board leaders when egos and conflicts show up at school board meetings.
"1. The leader must practice humility and self-distrust. Paul discusses such an approach in a powerful passage, 2 Timothy 2:24–26….
2. The leader must learn and exhibit empathy….
3. The leader must have a passion for fairness (justice)….
4. The leader must distinguish between the clear and the unclear."
Further, each union conference education office provides a School Board Manual outlining each school board member's role and responsibilities, as well as a Code of Ethics and Conflict of Interest Statement that promotes a professional working relationship with administrators, teachers, students, and school constituents. Such resources help to prevent Adventist school boards from becoming political and cultural battlefields.
Summary:
The political battles occurring at today's school board meetings have nothing to do with the education of our children. They have everything to do with political power…. It is more about providing state and national politicians with talking points, rather than caring for the actual needs of local students. The culture warriors have purposely decided to use school board rooms as venues to promote their agendas.
A new survey (June 2022) shows that 68% of parents worry some or a lot about having politicians who are not educators making decisions about what happens in the classroom. The same survey also polled teachers and principals and found their biggest concerns were the same. In total, 70% worry about politicians who are not involved in education making decisions about school curriculum, and 64% harbor the same concerns about parents who are not involved in education making decisions about school curriculum.
Whether it is a public school board, a private school board, or an Adventist school board, we owe students a real education that's comprehensive, includes a range of perspectives, and that sometimes deals with subject matter that is hard to discuss. If the working conditions are such that teachers are to be constrained from discussing current events, racial history, inequality, and other uncomfortable cultural aspects of the American history and contemporary life, then this may be one of the primary reasons why fewer college grads in United States are getting education degrees and why there is such a shortage of teachers available both in the public and private sectors of education.
How do we send kids out into the world never having had a difficult conversation? How do we send kids out into the world with minimal critical thinking and reasoning skills? How do we send kids out into the world without media literacy skills that allow them to distinguish between fact and opinion? These are questions school boards should be asking, rather than allowing their board meetings to become political battlefields.
---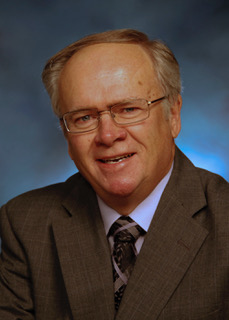 Robert D. Crux, Ed.S, worked as a teacher, principal, and superintendent of schools over a period of 35 years in Adventist education before retiring in 2016 to Lawton, Michigan, where he enjoys writing, reading, biking, model railroading, and, most of all, his grandchildren.