by D. Lynn Bryson  |  24 August 2020  |  
For over eighty days now the city of Portland, Oregon, has been under siege. Since March of this year we have watched our world and nation endure the COVID virus and the effects on all of our lives, from wearing masks to businesses shut down. There have been racial tensions since the brutal killing of George Floyd in Minneapolis. The presidential race of 2020 has been altered to virtual conventions. Our children's school and church services are no longer meeting as they once were. 
We naturally wonder if life will ever return to normal.
In my morning prayers I have reflected on these events and asked our Father in heaven how these events relate to the return of His Son. 
Several days ago I opened my Facebook account and read the following post by the Rev. Franklin Graham, son of evangelist Billy Graham. His mention of Portland caught my attention. 
"Have you ever seen anything like it? Every morning on the news for weeks, we hear about more destruction and violence related to protests and riots. The video of a man trying to escape from a mob of protesters in Portland is still making the headlines, as it should. He was pulled from his vehicle and brutally beaten and kicked to unconsciousness. It is surprising that the man didn't lose his life, as some have. Our country is in trouble like we haven't seen before in our lifetime. We have no hope, outside of God. We will not make it unless God's people call on His name for help.
"I'm holding a Prayer March in our nation's capital on Saturday, September 26, at 12:00 noon. I hope thousands of concerned Americans who believe in the power of prayer will join me—and I hope you'll be one of them.
There are many things that Franklin Graham says, including his political views, that I disagree with. As a Seventh-day Adventist, I have reason to fear conservative Christian intervention in political affairs. 
But I also believe in the power of prayer. So my heart resonated with his intention. Prayer for the intervention of our God is the only thing which can create a solution for the predicament of our nation and world. As a Seventh-day Adventist pastor looking to the return of Jesus as the ultimate answer, I am praying both with Franklin Graham, and for him and those who believe as he does. And I hope others do, too.
Why We Need Hope
In this time of history we have no hope outside of God. Jesus warned His believers that events like these would be precursors to His return to earth. There is no doubt in my mind but that we are living in earth's final days—the signals are all around us. 
Adventists understand that the second beast of Revelation 13, which rises out of the earth, represents the United States, a historically Protestant nation. This nation which is at first lamb-like in character will eventually speak as a dragon and set up an image to the first beast, the Roman Papacy. Ellen White, messenger to God's Advent people wrote concerning Protestant leaders during the final days, "…This very class put forth the claim that the fast-spreading corruption is largely attributable to the desecration of the so-called 'Christian sabbath,' and that the enforcement of Sunday observance would greatly improve the morals of society. This claim is especially urged in America, where the doctrine of the true Sabbath has been most widely preached." (The Great Controversy, p. 587) 
One can see the dominionist agenda which is described here being fulfilled as a reaction to events taking place in our country. Christians become frustrated with all that is taking place around us: COVID, race riots, crime in our cities, the election, sex trafficking, moral decay, LGBT agendas—you name it. The Protestants of this nation call on the government to install Sunday sacredness as an answer for all these problems. Pope Francis, in his encyclical Laudato Si, has already called for resting on Sunday in order to save the environment. 
Many things are coming together rapidly. And I do realize that people like Graham may have a part in creating that dominionist agenda. That's one reason why I'm praying. 
Preparing for end-time events
We don't need to be sensationalists to see these events on the near horizon. God is giving His people wake-up warning signals in an attempt to implore us to pray with the angel of Revelation 7 for the seal of the living God to be placed in our foreheads before the release of the four winds. 
This is an opportune time for the Adventist people to be preparing ourselves spiritually for the final battle against the Lord and His commandments. There is a bigger spiritual battle looming before the remaining final events of the great conflict. Daily we need to plead that the Lord writes His character in the frontal lobe of our minds. Daily we need to ask Him to dress us with the armor of God so that we may resist the attacks of the spiritual dark forces all around us. We Seventh-day Adventists have the most positive message to deal with the fear and concerns taking place all around us. 
It's becoming clear when we watch the news that life will never return to normal. To be honest, I'm getting sick of this old world and what we consider to be normal. In reality, nothing is normal here as long as sin is the dominant virus we have to contend with. We should be cooperating with Heaven's agenda in the most urgent of ways today during this wake-up call time on earth. It is becoming clear to more and more people that I talk to in my church and community that they desire to move with God into what He considers normal.
What if Jesus had failed in any way during His walk on earth as a man? What would have happened to the Father, and the Holy Spirit? What would have happened to the angels and the untold billions of inhabitants in the universe? Fortunately, it is impossible for God to deceive us (Hebrews 6:13-18). 
In saying this, I'm not advocating the ideas of Last Generation Theology, but I'm asking myself why I would spurn Christ and show contempt for His sacrifice for sin by resisting His redeeming call to live in close relationship with Him? 
The Three Angels' Messages
The best days of the proclamation of the Three Angels' Messages are just ahead of us, if not already here. When God's symbolic army of 144,000 are finally called upon to give the last final message to God's dear children caught in the confusion of Babylon, millions are going to respond to a fantastic message of salvation to a world quickly disintegrating all around us. The Advent message is truly one of hope. 
That's why I want to pray with—and for—Graham and others on Sabbath, September 26. But I'll pray a bit differently than Graham does. I'm not praying for a dominionist or political solution. I'm going to pray for the final outpouring of the Holy Spirit on the people of God. For the awakening of us Advent believers out of the slumber of the ten virgins of Matthew 25. I pray that we will trim our lamps and carry with us the extra oil of the Holy Spirit. 
Yes, there are going to be some tough days ahead. But understand that these will be the transitional birth pains just before the deliverance of God's people from this hostage condition here on earth. 
Praise God that He is in control. 
---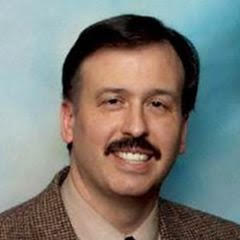 D. Lynn Bryson is the pastor of the Twin Falls, Idaho, district of churches. He recently completed his MDiv degree at Andrews University, thirty years after his education was interrupted when he was in an airplane crash in Mexico. Lynn loves the Word of God and is longing for the soon return of Jesus.