21 February 2020  |
Dear Aunt Sevvy,
Back when I was a child, and even after I began raising my family, it was common to bring people home after church for Sabbath dinner. Our church has potluck meals in the fellowship hall once a month, but no one invites anyone home anymore, and when I suggested it recently, people were evasive. I think it was a wonderful thing that created friendships, but I wonder why it died out. There are people in church whose homes I've never seen, nor they mine.
Signed, Wonderful Memories
---
Dear Wonderful,
Aunt Sevvy also remembers hosting and attending many happy Sabbath after-church meals at people's homes, and you're right: it was great fun eating together! I miss those days. What wonderful connections we made during those many happy hours around one another's tables! 
Sadly, this is one tradition that has fallen by the wayside over the years. That's not because people are unwilling to connect with one another—in fact, many in our churches long for time together and deeper friendships! The problem is that more families have both adults working outside the home, so there are fewer stay-at-home parents to plan meals, prepare the home for guests, and cook the meals. There seems to Aunt Sevvy to be more self-consciousness about one's home
Back in those days eating out on Sabbath was rarely done. This attitude has changed in some areas, among some Adventists, but not all, and this is something you can do if it fits with your Sabbath understanding. I also have some friends who prepare meals and eat in the fellowship hall even if it isn't a potluck week. (Please be courteous by keeping the hall clean!) 
Making time for connecting is harder than it used to be but that doesn't mean it's impossible. It just takes a little intention on your part. Your friends will be glad you did. 
Aunt Sevvy
---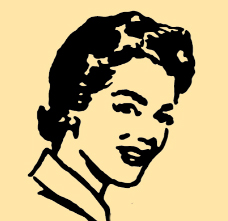 You can write to Aunt Sevvy at DearAuntSevvy@gmail.com. Please keep questions or comments short. What you send us at this address won't necessarily be, but could be, published—always without identities. Aunt Sevvy writes her own column, and neither her opinions nor those of her correspondents are necessarily those of Adventist Today's editors.