by Andrew Dykstra  |  30 May 2023  |  
The Vatican recently renounced its papal bull of 1493, commonly known as the "Doctrine of Discovery." 
Religious concerns with the Doctrine of Discovery aren't new: the World Council of Churches renounced the Doctrine of Discovery in 2012. But the Seventh-day Adventist Church is not a member of that group, so they did not speak on our behalf. 
It is my belief that our denomination, at the General Conference level, should renounce the Doctrine of Discovery in cooperation with other faith groups. 
What does it have to do with us?
The papal bull "Inter Caetera" was issued by Pope Alexander VI on May 4, 1493, a mere 24 years before Martin Luther nailed his 95 theses to that Wittenberg door—inflicting a potentially deadly wound on Catholic Europe. 
But there was a context: after a war lasting ten years, the Spanish monarch Ferdinand and his Queen Isabella had defeated the last Muslim king out of Granada in 1492. 
The Catholic monarchs then negotiated with Christopher Columbus, a Genoese sailor who, by sailing west, aspired to reach what is now Japan. What Columbus "discovered" instead was what is now known as the Americas. 
Spain wanted to maintain control over these new lands. The Catholic Church wielded the power to permit Spain and, later, other European countries to do so. The Catholic Church's interest in this was the conversion to the faith of indigenous peoples in those territories. Explains the educational site the Gilder Lehrman Institute of American History,
The Bull stated that any land not inhabited by Christians was available to be "discovered," claimed, and exploited by Christian rulers and declared that "the Catholic faith and the Christian religion be exalted and be everywhere increased and spread, that the health of souls be cared for and that barbarous nations be overthrown and brought to the faith itself."
In short, the Doctrine of Discovery was the basis for the abuses of colonialism. Following the principles of this papal bull, explorers moved heavily upon newly discovered populations. The Doctrine of Discovery was the basis for Europeans taking over peoples all over the world in order to make them Christians—and in many cases, exploiting them ruthlessly. 
Manifest Destiny
In America, the result was the American concept of Manifest Destiny. John O'Sullivan, a newspaper editor, coined the term "Manifest Destiny" in 1845 to describe the ideology of American expansionism. While his term was new, the ideas behind it date back to the first colonial contact between Europeans and Native Americans under the Doctrine of Discovery. 
Manifest Destiny assumed a belief in the inherent superiority of white Christian Americans, as well as the conviction that they were destined—indeed, required—by God, to conquer all the territories of North America. 
This deadly assumption led to catastrophic results: clearing the land by forced removal and/or extermination of native peoples. For proponents of Manifest Destiny, indigenous peoples were mere obstructions to white European Christian domination. 
Adventists, though vocally opposed to Catholicism, took for granted the missionary expansionism that the Doctrine of Discovery had set in motion.
European expansionism in Adventist prophecy
What has a 530-year-old Catholic papal bull to do with us? More than you might suppose. 
Our typical Adventist interpretation of prophecy is European-centered. Uriah Smith, in his book Daniel and Revelation, wrote about the two-horned beast of Revelation 13:11-17. Smith wrote 
Another consideration pointing to the location of this power is drawn from the fact that John saw it arising from the earth. If the sea, from which the leopard beast arose (Rev 13:1), denotes peoples, nations, and multitudes (Rev 17:15), the earth would suggest, by contrast, a new and previously unoccupied territory…..that it is a symbol of the United States (page 577—emphasis added).
It's pretty clear that, historically, Christian churches had little appreciation for the indigenous cultures they encountered. Europeans assumed ownership of what they thought of as "unoccupied territory"—and according to prophecy, that's what God wanted us to do! 
We Adventists, says Uriah Smith, were proudly part of that movement. 
Another prophetic metaphor
Let us consider the four horsemen of the apocalypse of Revelation 6. 
And I looked, and behold, a white horse. He who sat on it had a bow, and a crown was given to him, and he went out conquering and to conquer. Rev 6:2 
Let us imagine this as a picture of a weaponized explorer setting out to "discover" new lands, and the "crown" represented the enabling of a papal decree. Inasmuch as he is on a white horse, we may be tempted to believe this bowman had good intentions. But armed with a bow and arrow, he is in stark contrast to the Jesus of Revelation 19:15 whose "weapon" is a sword proceeding from his mouth. Jesus' weapon was persuasion and informed consent. 
The three horsemen who follow the white horse have a similar spirit to his—and worse. 
Another horse, fiery red, went out. And it was granted [that is, given permission] to the one who sat on it to take peace from the earth, and that people should kill one another: and there was given to him a great sword. Rev 6:4 
This horseman was followed by a third.
…and behold a black horse, and he who sat on it had a pair of scales in his hand. And I heard a voice in the midst of four living creatures saying, 'A quart of wheat for a denarius, and three quarts of barley for a denarius; and do not harm the oil and the wine. Rev 6:5B

He is soon followed by a fourth horseman,
So I looked, and behold, a pale horse. And the name of him who sat on it was Death, and Hades followed with him. And power was given to them over a fourth of the earth, to kill with sword, with hunger, with death, and by the beasts of the earth. Rev 6:8 
The first horseman sets in motion an unbroken chain of disasters. Together the four portray the forced subjugation of many people. Christians with good intentions (a white horse) set out to conquer. The predictable result—the red horse—is that they rob the earth of peace, as war consumes all in its path. The black horse leads to scarcity of food basics: wheat and barley and grapes and olive trees.  
It shouldn't be surprising, then, that the final horseman is death, the destruction of the natural world, and the grave. 
I believe this pictures the experience of many indigenous peoples as a result of colonialism.
A series of disasters
Like the first of the four horsemen, the papal bull of 1493 set in motion a series of disasters. It permitted explorers to "discover" and conquer lands that weren't theirs. It sparked the African slave trade. It led to the deaths of indigenous peoples. Conservative estimates put the number of indigenous deaths at 50 million. The African slave trade and the removal and genocide of Aboriginal peoples facilitated colonialism in the "New World." 
The Adventist Church formed around the time of the American Civil War. Most, if not all, early Adventists opposed slavery. But the Adventist church struggled to exist peaceably in the reality of Jim Crow America, where segregation was the law. Older Adventists have told me that when American racial segregation ended, our church was not in the forefront of change. 
Around 1944, Black Adventists urged the church to form Black regional conferences. This was not to perpetuate segregation, but to facilitate Black representation in pulpits, and to enable education of Black leadership. 
Yet even today there remains economic segregation that is determined largely by race. 
A prophetic and historical correction
Fortunately, God has heard the cry of those whom we Europeans and Americans treated unjustly. Just as "The Lord said, 'What have you done? Your brother's (Abel's) blood cries out to me from the ground'" (Gen. 4:10), Revelation allows us to hear voices reminiscent of Abel's emanating from beneath the altar, 
How long, O Lord, holy and true, until you avenge our blood and judge those who dwell upon the earth? (Rev 6:10)
I believe that the Seventh-day Adventist world church should follow the World Council of Churches and the Vatican itself in publicly acknowledging all the evil that was set in motion by the papal bull of 1493. 
No, we didn't write it. But we surely took advantage of it in its new forms, such as Manifest Destiny and "winning the world for Christ" at any cost—even the cost of destroying indigenous cultures and families.
Many Adventists are far better equipped than I to declare what work still needs to be done to set right every wrong done in full view of God's throne of justice. But like Moses and Daniel, let us not distance ourselves from this historical wrongdoing. While we Adventists did not issue the papal bull, we can take responsibility for the harm done under this concept and all that followed in its wake—and then do the work that remains to set things right again.
---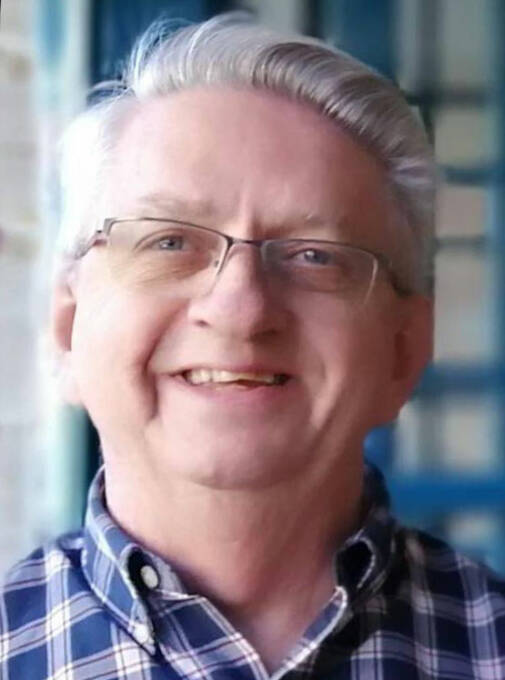 Andrew Dykstra was born in Friesland in the Netherlands, and grew up in Canada. At age 22 he became a member of the Seventh-day Adventist Church. Feeling that there was no home for him there as a gay man, Andrew withdrew for twenty years, and returned in 2000. He retired from the printing business in 2016. He currently lives in Toronto, Canada, where he is a member of Immanuel Seventh-day Adventist Church.