By Horace B. Alexander  |  24 May 2023  |  
Why would anyone need to ask, "Who killed Goliath?" Ask any Sabbath School child. The child would quickly tell you that it was "only a boy named David."
This beloved story has been enshrined in our Western culture, immediately coming to mind in any situation in which the underdog triumphs over the powerful and the oppressive. It's a story that gives hope to all people who, facing overwhelming odds, reach out to a power greater than themselves to overcome the odds and achieve a stupendous victory.
It is no wonder the story of David and Goliath has such enduring appeal. 
However, given the human propensity to hold on what we want to believe and to ignore or discount what does not fit into our belief system, we may have glossed over some contradictory information in the Bible.
Biblical contradictions
The main account of David killing Goliath is found in 1 Samuel 17:41-51. But there is a curious passage later in 2 Samuel 21:19 about Goliath which sounds contradictory with the first. Since both books of Samuel were originally written in Hebrew as a single book and later divided into two for greater convenience, this makes the contradiction even more curious. 
When Goliath is killed in 1 Samuel 17, he is killed by a young boy named David. The Philistine is described as having a  "spear like a weaver's beam" (1 Samuel 17:7 ). When Goliath comes up again in 2 Samuel 21:19, again the weaver's beam sword is mentioned, but here is a strange difference: 
And there was again war with the Philistines at Gob; and Elhanan the son of Jaareoregim the Bethlehemite, slew Goliath the Gittite, the shaft of whose spear was like a weaver's beam (NIV). 
So, who killed Goliath? David or Elhanon? 
The King James Version avoids the contradiction by inserting the words "the brother of" before "Goliath." But those words do not appear in the Hebrew manuscripts. An account written much later, in 1 Chronicles 20:5, avoids the contradiction by a similar insertion. (While the KJV redactors tried to do damage control, modern versions of the Bible, like the NIV, are faithful to the Hebrew and retain the contradiction.)
Who is this Elhanon, and why didn't his story not get equal billing with that of David's among Bible readers? 
Elhanon was one of an elite fighting force of thirty soldiers commissioned by King David himself (2 Samuel 23:23-24). Like the Knights of the Round Table, they took on formidable opponents and performed great exploits. They were giant slayers (2 Samuel 21:15-22). This means that in the account giving Elhanon the credit for killing Goliath, David was already the king, not a stripling shepherd boy fresh from the fields.
Furthermore, in the 1 Samuel 17 account, after the killing of Goliath his head was taken to Jerusalem as a souvenir. The trouble is, it was not until David became king and captured Jerusalem from the Jebusites that Jerusalem became an Israelite city (2 Samuel 5:6-10). Jerusalem was not an Israelite city under Saul's reign. If the shepherd boy had killed Goliath under Saul's reign, he would not have taken the giant's head to Jerusalem! 
Clearly, it was during the reign of David with Jerusalem as the national capital that Goliath was killed—and not by David, but more likely Elhanon, one of David's elite soldiers. It was probably Elhanon who took Goliath's head to Jerusalem as a trophy to present to his king. King David at this time was said to have "waxed faint"—tired and burnt out, hardly a giant killer himself anymore (2 Samuel 21:15).
Didn't Saul know David?
A close reading of the biblical text reveals some additional anomalies. Before the killing of Goliath, David had been well known to Saul. 1 Samuel 16:21-23 states, 
David came to Saul and entered his service; Saul liked him very much and he became one of his armor bearers. Then Saul sent word to Jesse, saying Allow David to remain in my service for I am pleased with him. Whenever the spirit from God came upon Saul, David would take his harp and play. Then relief would come to Saul; he would feel better, and the evil spirit would leave him (NIV).
An armor bearer was not just an attendant but one who fought alongside the king, one upon whose skills and support the very life of the king depended. 
Also, as armor bearer, David would have been well known to Abner, the captain of Saul's army. It is curious that one chapter later in 1 Samuel 17:55, after the slaying of Goliath, neither Abner nor Saul seemed to know who David was! Why would they not recognize David even though they had personally sent him to face Goliath? Why wouldn't Saul recognize the same David who played for him when he had episodes of depression?  
Some commentators opine that Saul was manic depressive (bipolar). Did this affect his memory? 1 Samuel 17:55 says,
As Saul watched David going out to meet the Philistine he said to Abner the captain of the army, Whose son is that young man? Abner replied, "As surely as you live, O King, I don't know. The king said, "Find out whose son this young man is." As soon as David returned from killing the Philistine, Abner took him and brought him before Saul with David still holding the Philistine's head. "Whose son are you young man? Saul asked him. David said, "I am the son of your servant Jesse of Bethlehem." 
Hero making
What then of this story of David killing Goliath? 
One possibility is that the redactors were confused about the chronology and placed these passages out of sequence. In the compilations of writings constituting the Bible, sometimes redactors combined events in a less than coherent way, causing anomalies such as this. For example, the death of Saul is attributed to an Amalekite (2 Samuel 1:1-15), to suicide (I Samuel 31:3-6), and to God (2 Chronicles 10:13). 
But perhaps it was done on purpose. A fledgling nation in need of heroes turns to legend, and often rewrites history to favor the one it wishes to glorify. Young David who grows up to be king, rather than warrior Elhanon, is credited with the killing of Goliath since this better serves the national legend. 
Because the Bible is a compilation from multiple sources—sometimes multiple sources within the same book—vestiges of history and legend can be found in contradiction with each other. And this could well be the case with this beloved story.
---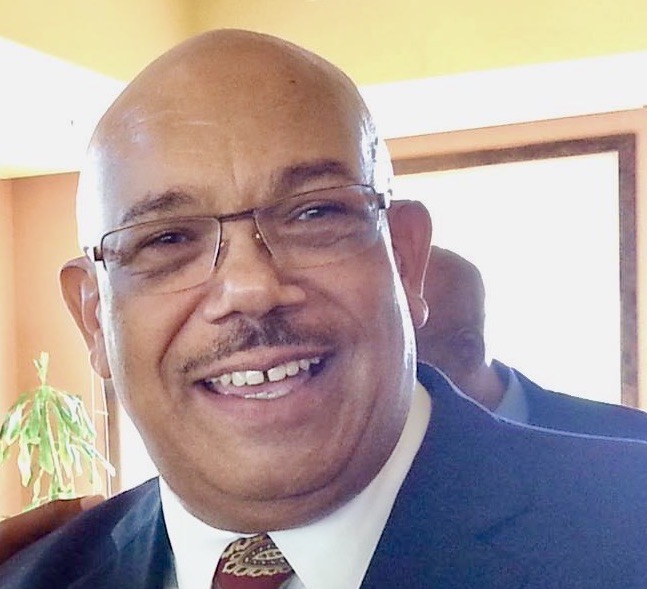 Horace B. Alexander M.A., Ed.S., Ed.D., is a Professor Emeritus of English with a specialty in The Literature of the Bible. The author of the novel Moon Over Port Royal, he has also served as a school principal, District Superintendent, Dean of Instruction, and College Vice President. He resides in Loma Linda CA.