by Misty Watson  |  10 September 2018  |
---
For 10 years after I found out the truth about my husband, I stood by his side. I tried harder. And I was still failing miserably at my marriage. Eventually I was past the point of crying every night. I was numb—a walking, talking, high-functioning shell of the person I had once been.
Finally I knew It was over. Done.
I don't enter into decisions lightly. The decision to divorce my husband took me a decade to make. I initiated the divorce. It was all on me. I was prepared to take on that burden. I am now a single, woman with a soon-approaching court date to finalize my divorce.
What I wasn't prepared for was the absolute isolation and loneliness that followed.
---
Paul writes this about the body of believers, the church: "And if one member suffers, all the members suffer with it; or if one member is honored, all the members rejoice with it" (1 Corinthians 12:26).
I was a part of the body. I never knew if I was considered an arm, a single vertebra, or the pinky toe, but the point is, I was a part. "Rejoice with those who rejoice, and weep with those who weep," says Paul in Romans 12:15.
But I suffered alone.
I heard from two church members, once each. Both said they hated to see this happen, yet offered no other solace.
I had been a member there for 12 years. I taught the teens Sabbath School class for nearly eight of those years. I helped with Vacation Bible School and other children's ministries. I did children's stories and Scripture reading for a time during the service. I was an integral part of the church.
So I thought.
---
So now I mourn the loss of the family I thought I once had inside the Seventh-day Adventist Church. Because I feel that my church let me down.
I'm left wondering why.
Is it because I'm divorced? If that's the case, no one asked me my reasons before shunning me. And there are other divorced members in our church.
How often does our church let members down? Even worse, how often does our church let down newcomers to the faith? If my church can desert a longtime member of service in her darkest hour, who else have we deserted along the way?
We talk so often about how to keep millennials and young people involved in our churches. Well, let me tell you, turning your back on one in need isn't the answer. I don't question my faith, but I do question how to live it out now.
And I wonder if the Adventist life is still right for me. I don't know where I belong—or if I even belong.
Our legalistic lifestyle in the Adventist church sometimes makes us blind to those in the most need. Are we keeping an eye on the lost sheep? Or are we too busy with your rules and regulations to notice that one has wandered off?
Jesus said it clearly in Matthew 22:37-38. He said to love the Lord with all your heart, soul and mind and to love your neighbor as yourself.
Is that what we're doing?
I told the teens I taught that part of what is lacking in society today is empathy. Too many people want to talk but no one wants to listen. Everyone has a blog, a social media account, their own platform for their voice. But who is listening?
I truly believe the best way to love someone as you love yourself is to listen to them, to meet their needs and the rest will follow.
The people who loved me, who listened to me, who met my everyday needs, the people who acted the most Christ-like, don't claim to be Christians. Some are secular people. Some pagan, even spiritualists. Some believe in God. Some believe in Christ. The people who held my hand, who let me cry on their shoulder, who sat in silence with me when I couldn't handle the isolation, weren't members of the Seventh-day Adventist Church. But they're where I saw Christ.
---
When I first came to the church as a young adult in her early 20s I thought I had found the place I had always been searching for. I went to many churches, many denominations, many different religions asking questions, wondering if there even was a supreme creator. But the Adventist church gave me a peace I had never known. It gave me answers to questions. Belonging allowed me to grow strong in my faith and become a clearer version of the person I was supposed to be.
I learned to allow the Holy Spirit lead me in ways I'd never seen before. My strongest and most consistent gifts of the spirit are discernment, wisdom and teaching. I learned to meditate in a way that gave me insight to God's word, God's message and God's will for my life.
I learned how to stand alone, confident that if God could turn Peter's feistiness and quick temper to zeal and passion, he could do the same for me. And he did.
I will rebound. I hold my head up high, knowing God will continue to use me as a beacon of his light spreading love through the world. I worry not for me, but for anyone else who has ever felt cast out from the church where they once found love and belonging.
But I wish more of us (including me) would think about the pain others are experiencing, rather than merely playing church.
---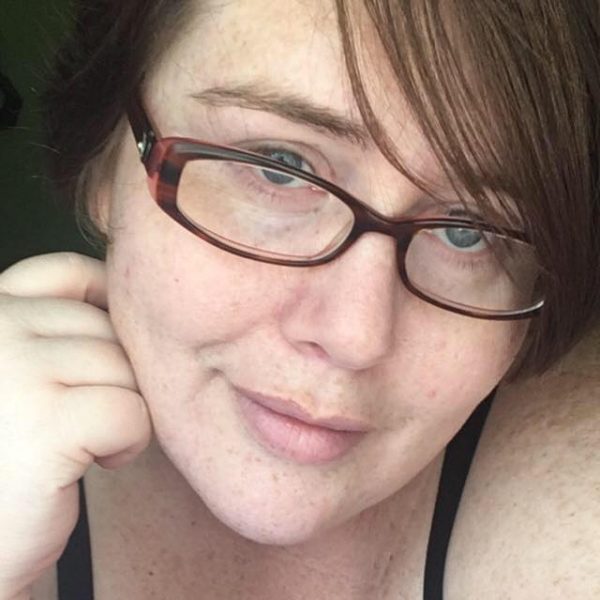 Misty D. Watson has nearly 20 years' experience as a published, award-winning reporter, photographer and columnist for newspapers and magazines. She currently works full-time as the communications manager in higher education. In her spare time, Misty enjoys cooking and spending time with her daughter.