By Debbonnaire Kovacs, Aug. 17, 2017
Buford Family Seventh-day Adventist Church began around ten years ago as a church plant started by several families who lived in Buford, Georgia and wanted to have a local church presence. I don't remember seeing another church website which has a list of testimonials on its About page. Some excerpts:
"I have been an Adventist my whole life and have been to many SDA churches, but I have never been to a church like this."
"I wanted to thank all of you again for your help on my roof."
"The Buford SDA church, first and foremost, is a place I am comfortable taking colleagues and friends and knowing that they will be loved and not feel judged."
"It had been my experience that a loving friendly SDA church simply did not exist… we (my husband and I) feel that we are welcome and wanted at the Buford SDA Church."
"…when I visited Buford for the first time I was impressed by how close-knit everyone seemed to be."
I was able to speak with one of the founding members, Agus Widjaja, from Indonesia. He told me he had been raised in a non-Christian home, but that his parents sent him to Catholic schools from kindergarten through high school "because they believe it was a good quality education, loving yet full of discipline." He never became Catholic, but did explore many different Christian denominations before becoming an Adventist.
Widjaja told me the original group wanted a smaller church in which they could feel close to everyone, rather than the larger churches in the area. They began to meet monthly in a public school cafeteria, then rented from a church that met on Sunday. During the financial crisis of 2008-9 they were able to afford a large warehouse, which they remodeled for the sanctuary, using offices as Sabbath School classrooms.
Widjaja feels that God was leading strongly from the very beginning. "We never imagined we'd grow as we are now; on average we have 180 attending, though membership is not that high—about 160. (The church secretary puts that number at about 200-220 attending regularly.)
"We do our service differently," Widjaja told me. "There is no separation between clergy and laypeople, no going up on stage. We just sit in the pew, and move up when our turn comes." He said music is generally contemporary, though they do sometimes sing from a hymnal.
For some years the church purposely had no pastor, but was entirely member-led. The did have a seminary student for about a year who drove the two hours from Southern Adventist University about once or twice a month. The rest of the time, an elder or a guest spoke.
In 2013, with about 50-60 members, they officially became a "company," and the conference offered them a pastor. They were a little worried about it, but Pastor Matthew Smith continued their team-leading style, and the congregation grew significantly. They expanded their sanctuary to twice the size and added a multipurpose room. "Before that we would have to move chairs out of the sanctuary to do potluck—nobody ever complained, but it's easier now," Widjaja said.
I asked him if he thought about starting another plant now that this church is so large, and he said he would like to see that happen, but when the church had a business meeting two-and-a-half years ago, after the expansion to vote on planting another or expanding this one, "the vote was dead even." The decision was tabled for a time.
Later, Pastor Smith moved away. They were without a pastor for a few months, but that was all right—this is a church which runs itself.
The new pastor, Andrew Shurtleff, who came in the fall of 2016, seems to be loved by all, as you will see below. They had another business meeting and came to greater consensus, so they have purchased land and will build. Widjaja said that because "everybody wants the best for the church," so he is fine with working to help build it up where it is, since that seems to be God's will right now.
He reiterated, "Seeing the church from the beginning to today and knowing other church plants in the area, how some are successful and some are struggling, we never imagined we'd be where we are. God opened the doors—the financial crisis opened a door for us."
Widjaja told me, "I have two older girls and one much younger boy, and to me and my family, especially my older girls, who were in this church from the very beginning, it's an experience they will never forget. We watched God open the doors one after another. Even raising the funds for the remodel—a small number of people raised significant funds in a short time." He added, "There is a true family feel throughout."
This is the common thread through all who spoke or emailed me. One person who wishes to remain anonymous had an extremely difficult childhood and later fell into alcoholism. In adulthood, she and her husband converted to Seventh-day Adventism and became very active, but then fell into destructive legalism. Five years ago, they felt led to Buford. She said, "What I love about my church family is that it is a safe place to be. I do not feel judged by anyone here which hasn't always been the case in my experience as a SDA. Buford Family SDA Church is a very loving church family and everyone desires so much to demonstrate their love of Jesus in community service to those who are less fortunate. We have a large percentage of professionals in our church with young families. The church is very engaged in reaching the young people and sharing the leadership roles with the young people. We all love our new pastor Andrew Shurtleff who came to us in July 2016 whose sole focus has been to teach us to be REAL with God and to come to Him in our brokenness. The pastor's wife is such a genuine loving person who truly cares for everyone. The children are adorable and very friendly."
Another said, "I have been a member here since 2013. I was searching for a new church family. Buford Family SDA Church was so welcoming. At the time, it was a smaller church than I was looking for. But they were so friendly that I knew that I was home."
Every summer, the church finds low income families and helps them to repair and beautify their homes. They paint, fix decks and floors, even repair roofs (see the second testimonial at the top of this article.)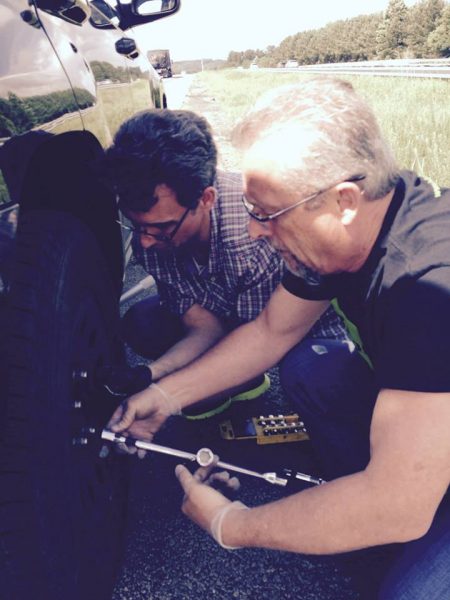 They also serve their community in more unusual ways; for example, SOS (Serving on Sabbath.) On their Facebook page, I found the following: "These pics were from three different groups serving others in Buford. Group #1: Welcome Wagon. This group knocked on doors of new families that have recently moved to Buford, and gave them a welcome bag as well as prayed with them. Group #2: Highway Help. This group drove the freeway finding people needing help changing tires or or needs. Group #3: Praying in the Mall. This group prayed for the needs of people in the food court in the Mall of Georgia."
On the About page at their website, you will find the following: "We chose the name 'Buford Family' because we wanted to emphasize the importance of family; not only our individual families, but our church as a family. We aim to be a loving, supportive, and safe place for people to worship together as part of God's family."
Clearly they are succeeding!
---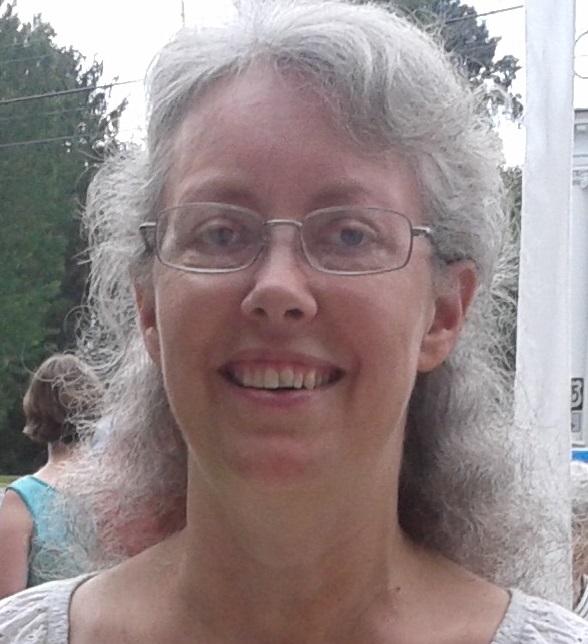 Debbonnaire Kovacs is a speaker and the author of 28 books and over 700 stories and articles for adults and children. To learn more about her work or ask her to speak at your organization, visit www.debbonnaire.com.