by Linda Nottingham  |  28 September 2023  |  
As a child growing up in a Christian home, I always had a clear sense of what Jesus looked like. The certainty of that belief was easy enough to explain: the many-times reprinted portrait of Warner Sallman's head of Christ hung on the wall in my mother's living room, until she passed away many years later. 
I imagine most Christians have seen it somewhere, given its popularity. In a head-and-shoulder profile view, Jesus looks out from the picture with a kindly, even gentle, gaze, but also with strong, well-formed features. Portrayed as nicely tanned, his appearance is ethnically generic: not exactly Caucasian, but not precisely Middle-Eastern either. His dark brown hair hangs long onto his shoulders—very different from the westernized look of men in the 1950s when I grew up, but handsome nonetheless. Today, we'd probably call it a "Brad Pitt" look, but with rock-star hair.
I'd seen other depictions of Jesus in church, as well. For example, in the "Good Shepherd" portrait, he is tall and strong, holding a lamb in one arm and a large staff in the other. He seems the picture of health and vigor, still nicely tanned, presumably from a life outdoors. 
Or think of the commanding portrait of Jesus standing in the boat on the Sea of Galilee, calming the storm with the disciples cowering in fear. No super-hero could have looked any better: arms outstretched, a fierce look of determination on his face, he looks decidedly handsome in his resolve. 
Even his baby pictures, as the old masters imagined him, showed a round, bouncy, sweet-looking baby boy.
Point being, for my whole life I always imagined that Jesus was nice looking; maybe not drop-dead handsome, but certainly with at least as much physical charisma as my other childhood heroes, such as Roy Rogers or Clark Kent.
Thus it is with some concern that just lately I've felt the need to reconsider my assumption. For the first time, I have begun to wonder if Jesus could have fully effectuated his mission if he had been a handsome man. Is it possible that good looks would have given him an undue advantage in accomplishing his work here on earth?
The attractiveness bias
By way of explanation, various news stories reporting on research projects suggest that nice-looking people receive preferential treatment. In one report, studies have shown that attractive working people receive greater compensation than those who are considered homely. If you're good looking, you could make at least 12% more than your unattractive counterpart. Other research suggests that employers benefit from hiring good-looking employees, especially if the jobs demand interaction with clients or customers, because people prefer to interact with attractive people.
In a study at the University of Wisconsin–Milwaukee, researchers found that stock prices rose higher for businesses with attractive CEOs after positive news about the company aired on television. In fact, on average, CEOs are three inches taller than the typical American man.
Economic Times reports that physical appearance has a greater impact even than job qualifications on whether a person will be hired following a job interview. And perhaps to no one's surprise, better-looking candidates fared better in a recent midterm election.
While this information may be a bit disconcerting, it pales in comparison to the results of a research study suggesting that parents are more inclined to provide good care to cute children as opposed to a not-so-cute child. The study was done in grocery stores where the researchers found that sweet-looking children were safely strapped into shopping carts more frequently than plain-looking kids. As reported by NPR, parents were less likely to hold the hand of a homely child, or prevent them from walking too far away. Is it possible that even a parent could be so unthinkingly discriminatory in favor of good looks?
Given the landslide popularity of cosmetic procedures designed to improve one's appearance, it's easy to speculate that most of us possess some sort of bias toward the desire to look good and to associate with or even hire or marry good-looking people. 
So, how did Jesus look?
Could such a bias also affect decisions about how we would respond to the offer of salvation? It is an important consideration. For example, would a good-looking Jesus have had more success in preaching the good news of salvation? Would a handsome face have created an unfair advantage per the rules of engagement in the conflict between good and evil?
I have read the texts in Isaiah 53 many times. "There was nothing beautiful or majestic about his appearance, nothing to attract us to him" (53:2b NLT). My NIV version says, "nothing in his appearance that we should desire him."
How have we overlooked such a direct statement? I suppose I always thought those words were figurative or symbolic. It never occurred to me that in verity, Jesus could have grown up an unsightly man. After all, I had that portrait on the wall at home as a handy reference for how Jesus looked.
And besides, wasn't it enough just to come down from heaven and take on human form, to endure the suffering required by the wages of sin to ensure our salvation? Did Jesus have to be a homely man to fully actualize the plan of salvation? To be certain that our human weakness which intuitively prefers beauty over ugliness would not influence our impression of him, would he have had to take on a repulsive or maybe even hideous visage?
If so, the premise requires me to rethink many closely held perceptions of New Testament stories recounting Jesus' life here on earth. Imagining Jesus as an unattractive man injects a new dynamic into the account of his life as expressed in the Gospels.
For instance, we might therefore assume that the successful recruitment of his disciples was not necessarily facilitated by a comely physical presence. When he called Andrew, Peter, and John, suppose he had no commanding looks to impress them. What if it were something else that drew them? Possibly the way he spoke, or the manner in which he looked at them—something more intuitive or insightful about his manner of engaging them.
And think of Lazarus, Mary, and Martha. They must have been true friends indeed, because so many of us typically are drawn more readily to nice-looking people. Sadly, I have no difficulty recalling how I have carefully disengaged myself from someone who was unattractive at a social gathering in favor of more striking acquaintances.
The Bible doesn't say much about it, but someday we'll learn how Jesus really looked and whether he had to bear the stigma of ugliness, along with the other trials of his life-giving mission.
In my wild imagination, I wonder if the spectacular revelation of beholding his nail-scarred hands, as the disciples meet Jesus at the resurrection, will be that his face and form are restored to their original state, God-like in appearance with "eyes bright like flames of fire" (Rev. 19:12 NLT). 
Only his twisted scars might give prima facie evidence of the man they knew here on earth—proof-positive of his identity. We will all recognize him, and I think he will be the most magnificent personage we have ever seen.
---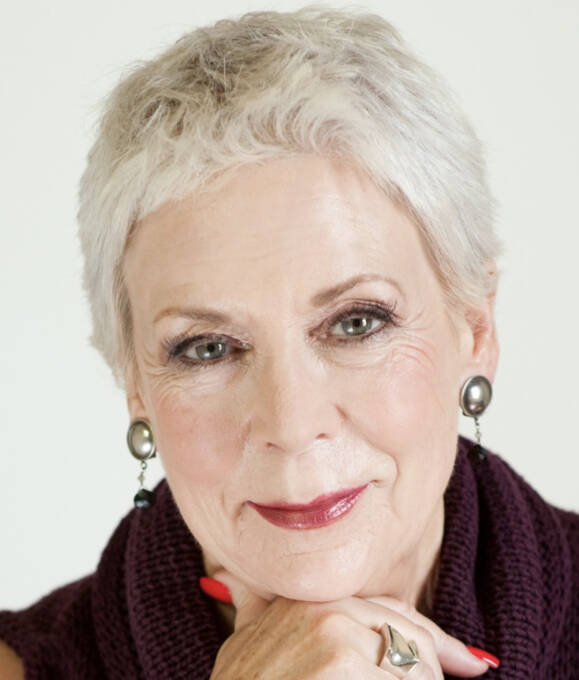 Linda Nottingham lives in Florida, and teaches an adult Bible study class on Zoom for her church. She is semiretired, but serves as a mentor to women business owners.