Unity Conference Coverage Published in Book Format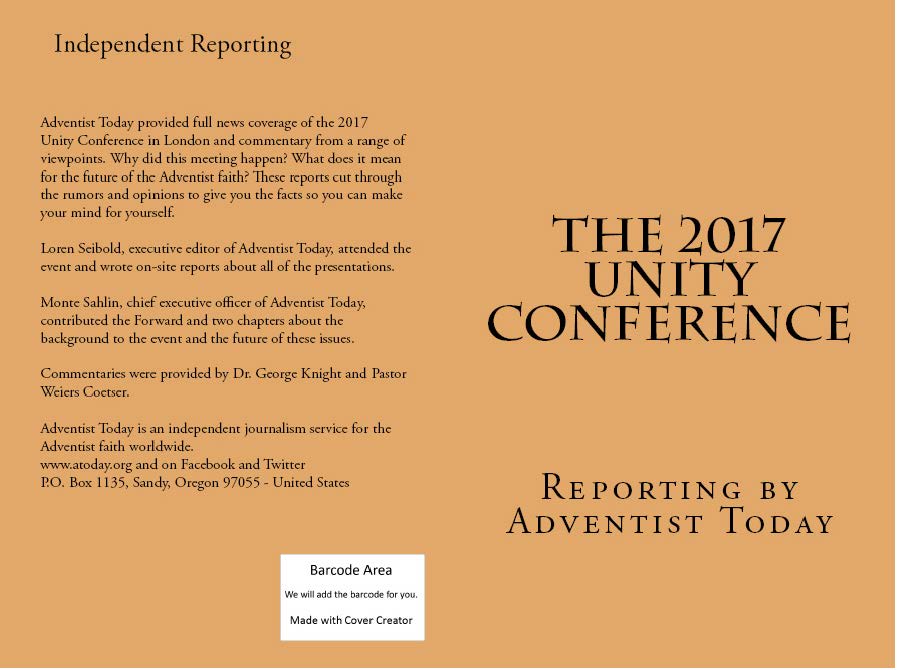 The news and commentary provided by Adventist Today on the 2017 Unity Conference have been gathered together in a book. Both eBook and paperback editions are available from Amazon. The cost is minimal. It includes all of the on-site reports by Loren Seibold, executive editor of Adventist Today, and several opinion articles. An additional chapter by Monte Sahlin, CEO of Adventist Today, has been added providing historic background to the event and a discussion of what it could mean to the future of the denomination.
Click here to get your copy here.