by Rich Hannon  |  12 May 2023  |

Consider for a moment the various ways you spend money.
The most familiar, because it's also the most frequent, is to purchase some "goods." I put that word in quotes because it is frequently used, in economics, as part of the phrase "goods and services." A "good" is some tangible item you buy, often for consumption. Like soda or pizza. And you typically have a selection of competing brands, which you choose from based on a variety of factors such as price, taste, availability, etc. For example, I love a particular soda—Vernor's Ginger Ale—which historically has been made in Detroit, Michigan. Now it's more widely available, but still hard to find where I live. And I'm willing to pay a premium price for it, within limits.
The key point is that with "goods" we are choosing, and often the purchases are discretionary.
The term "services" typically means paying others to work for you. Such as:  babysitting, lawn care, legal help, tax consultation, restaurant wait staff, etc. We think about this category less because we do it less often, but the same ideas apply. We choose among options and, if there is the possibility of repeat work, we probably also factor in satisfaction when deciding whether to re-employ the service provider. So, if the teenage babysitter sits on the phone and lets your kid stay up half the night eating snacks, you might choose someone else next time.
But there is another category of how we spend money.
Actually, my using the word "spend" is problematic because I think that word typically connotes choice. The category I'm thinking of now involves obligations. It can perhaps most clearly be understood via the example of taxation. In this case we pay up without much choice. We can dodge taxes, I suppose but, unless you've got a smart and shady lawyer, you will likely get caught. Taxes, however, are just an example. There are also obligations more synonymously called dues, like what one must pay to a homeowners association, or club. There is more choice involved in the dues sub-category, but the key idea is that what we're paying is somewhat mandatory. So satisfaction is much less a factor.
The Market Test
As I've alluded to above, spending on goods and services involves choice, which is driven by a variety of things, but crucially includes satisfaction. And, you know, "fool me once.…" So if we buy something that's unsatisfactory, we'll try to choose a competitor next time. An often-employed term, in economics, for this idea of choice and competition, is a market test. That is, goods and services compete in an open market and they get tested. And, in an idealized market, the consumer will ultimately decide the fate of these producers. Quality and performance will be rewarded.
Tithe
So, what about tithe? There are at least two aspects to consider: the Bible and the church. I suspect, if you have much biblical literacy, the first tithe-related verse you'd think of is Malachi 3:8:
"Will a man rob God? Yet you have robbed me! But you say, 'In what way have we robbed you?' In tithes and offerings." (NKJV)
Then the next likely verse almost immediately follows, in Malachi 3:10:
"Bring ye all the tithes into the storehouse, that there may be meat in mine house, and prove me now herewith, saith the LORD of hosts, if I will not open you the windows of heaven, and pour you out a blessing, that there shall not be room enough to receive it." (KJV)
But if you've spent much time in a tithe-emphasizing church, such as Adventism, these verses have been heavily interpreted to have you draw two conclusions:
Tithe is mandatory, hence, it is like taxes.
The church is the storehouse, so if tithe isn't paid to the church, you are robbing God.
Disambiguating God and the Institution
The phrase "you have robbed Me [God] … in tithes …" gives strong biblical evidence that God considers tithe in some way mandatory. (I also find it interesting that "tithes and offerings" are semantically co-equal, but I digress.) However, Adventism also links God and the institution, via the term "storehouse." And since you must pay this God-mandated tithe somewhere, your institutional church is indeed an obvious and reasonable choice. But is this destination mandated by the biblically ordained command, without considering alternatives? Stated differently, should you send tithe to the denomination without considering the concept of a market test?
Well, Adventism certainly thinks so. Here's verbiage found on my local conference's offering envelope, ubiquitously placed in the local church pews.
"God is the owner of all we have. He has asked us to set apart 10% of our increase to acknowledge His ownership and to support the ministry of His gospel in the [XYZ] Conference and around the world."
So tithe is linked to the organization. But is the case grounded in theology, pragmatism, and/or perhaps denominational patriotism? Obviously, it is pragmatic. Churches have obligations, from paying a pastor to providing various types of world-wide coordination. These are legitimate needs. But, should they have to compete with other (para-church or even secular humanitarian) options, while you still satisfy the principle of a mandatory tithe? The parallels between "storehouse" candidates in Malachi's world vs. modern denominationalism are problematic, to put it mildly (see: Deut. 14:24-26). Lack of a tight analog ought to at least give us pause when considering the linkage argument on the offering envelope.
Tithe Diversion
This phrase has been used throughout my Adventist experience to label the idea of redirecting tithe from the church to anywhere else. But it's problematic because the word "diversion" can have two distinct meanings—one descriptive, the other proscriptive. The word can simply describe what took place. For example, if a river changes course, the water has been diverted—often by natural causes, like a brief flooding. But if a pickpocket "diverts" my wallet, we have a moral event: theft. Within Adventist subculture the phrase "tithe diversion" typically adds the silent premise that something wrong has happened. Thus, diversion has been given a moral component and is therefore proscribed. At minimum I think it is important to notice this, as hidden premises can cause us to draw unwarranted conclusions. Only when such implications are exposed as explicit, will objectivity improve. In this situation, the question is whether paying tithe to somewhere other than institutional Adventism is a moral violation. Have we thereby "robbed God"?
Adventist Tithe Complexity
Before even considering whether a market test is applicable for tithe, it is useful to recognize that, in Adventism, tithe once received is dispersed according to a somewhat complex formula. Explore the link if you wish, but the salient point is that you may be supportive of some tithe destinations but not others.
However, there is no à la carte. This bundling is, of course, reasonable. Any candidate organization will almost certainly allocate some part of your donation to direct aid and some to administration. Yet if you consider applying a market test to your tithe donation, this might add complication.
One obvious and pervasive reason a progressive-leaning Adventist might send their tithe elsewhere is that they are dissatisfied with the direction administrators—likely at the General Conference level—are leading the church. But they might be very happy with their local pastor's work. But tithe is split up and funds both destinations, in varying degrees. Conversely (although perhaps much less often), I could envision a traditional-leaning Adventist who is fully supportive of the central emphases of the church, but wishes their local pastor could be replaced.
Satisfaction Options
If an Adventist tithe-payer is totally happy with the denomination, the issue of market test applicability might be masked. However, if there is dissatisfaction, what are the options? Officially, Adventist church governance follows the model of representative democracy. We have constituency meetings every few years where leaders are (re)elected and changes to the organization can be made. And I've participated in many such meetings, as well as having served on both union and conference committees.
The hard truth is that this mechanism is almost totally impotent to affect transformational change–whether doctrinally or organizationally. Entrenched interests and ideological stasis forestall major moves. So the inertia is severe and institutional change proceeds glacially. None of this necessarily constitutes bad faith among participants. But, in such a situation, how does someone register dissatisfaction?
I think there is only one serious choice left—money. If you don't want to leave the church, yet want change, you can "vote" with your wallet. And this prospect, understandably, generates real fear within the institutional church. Which is one major reason the organization has historically and consistently tried to connect a mandatory tithe-giving to a mandatory Adventist destination.
Just One Question
What I wish my reader would take away from this essay is quite simple.
Why should the biblically evident, but general, concept of tithing be necessarily tied a priori to the less obvious position that it must also be sent to the denomination, otherwise it's a moral violation? The destinations exemplified in scripture are varied and have no close analogs in modernity. So at minimum I think it is healthy to disentangle these two parts and ask whether the second part of the Adventist position is justified.
If not, the way opens for tithe to have a market test applied.
---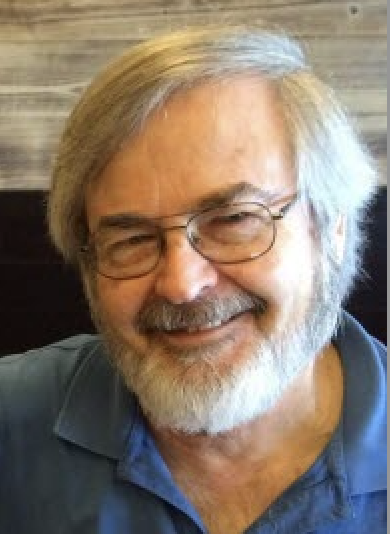 Rich Hannon is a retired software engineer. His long-standing avocations include philosophy, geology, and medieval history.