by Kara Wibberding  |  20 September 2022  |  
The home of Ellen G. White is a coveted visit for some. Others have no idea it's there. 
Elmshaven sits on Glass Mountain Road in St. Helena, California. It was once the home of Robert Pratt, then of Ellen White, then sold and later gifted to the Pacific Union Conference. 
It is where I'm getting my school-required volunteer hours by leading tours once a month. With so many different people coming through each day, and so much miscellaneous history to be seen while wandering the halls, there's a lot to be learned that never shows up in the tours. There are many things that I didn't expect to learn about both people and the house. 
But here I am, telling them to you.
Fourth graders ask the best questions.
Technically I already knew there was an attic. I had been told that the clock sitting on the pump organ in the living room had been found in the attic.
I did not, however, know where the attic was until I had one group come through with two boys, about fourth or fifth grade. They have been one of my favorite groups to this day.   
These two boys asked questions the whole time. I loved it. Adults don't seem to wonder about things as much as children do. It's always those under twenty who ask the most questions. And the more questions they ask, the more things I get to explain.
Anyway, these two boys asked me what a door off to the side in the writing room was. I figured it was just a closet. So I went over and opened the door. Lo and behold, it was not a closet. It was a staircase to the prophet's attic.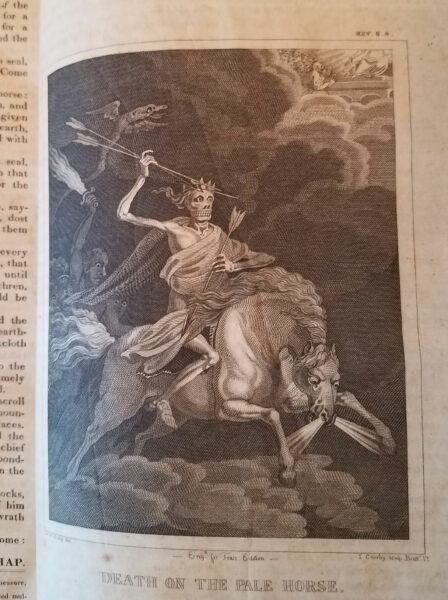 Another example of this is when somebody asked if they could see inside the giant Pratt family Bible in the family tree room. I opened the Bible to Revelation and found one artist's fabulous rendition of whatever is happening in Revelation. 
So please, when you're taking a tour, ask questions.
There is always one person who dragged the others out for the tour.
In each group that comes through Elmshaven, it seems like there is always one person who had the idea to come. The rest are just there. Whether there was a general consensus, or a few arms were twisted, isn't clear. But without fail the dependable group leader is there. This person can be identified quickly. 
When you visit Elmshaven you will ring the doorbell and sit on the front porch. Then one of the senior tour guides will open the door and tell you to sign the guest book. (Just do it.) The person who responds first or most loudly is the group leader. This person will go on to make the most eye contact and ask the most questions throughout the rest of the tour. 
Usually the group leader is my favorite because they're the easiest to converse with.
Most of the men on the walls have wives or daughters who were really cool.
In the upstairs hallway of Elmshaven you'll find two picture frames on the walls containing the pictures of many Adventist pioneers. The only woman whose picture is up there is Ellen White. I suppose it would seem a little rude to not have the owner of the house on the wall.
All of these men were very important to the Seventh-day Adventist movement, of course. However most of their wives were just as involved, or more so. 
I am currently working on building my knowledge of each one so I can point to a picture and promptly start talking about the man's wife. But that will take some time. 
There are also some local women who were making big waves at the time, unattached to men, such as Sarah Peck and Alma McKibben. They should also be on the wall.
There used to be a terrifying plague of hippies.
I was sitting in the parlor one afternoon, as the guides usually do, listening to one man talk. This guy was one of the descendants of Ellen White on a visit for the weekend. 
I had known before that there was a period of time when a couple of people were living in a section of Elmshaven. Tours would still be given, but the dining room and writing room were closed off for the residents to live in. 
What I did not know was the reason. 
According to him, they had moved in during the 70s because there was a group of hippies that slept on the porch. The people of Elmshaven were afraid of someone starting a fire or breaking in. 
Yes. They once had to guard Elmshaven from hippies.
People really like the poster.
Across from Ellen White's bedroom there's a big poster on display containing over 800 names she used for Jesus in her writing, in alphabetical order. Tourists often stop and try to read all of them. They will never succeed in the amount of time the rest of their group has patience for, but they try.
I'm serious. People really like this poster. 
People can get really weird about Ellen White's descendants.
We have two of Ellen White's great-great-granddaughters currently working at Elmshaven with their husbands. 
They're really sweet people. They're just not holy. 
The way Ellen White is worshiped or placed on a pedestal becomes eerily clear sometimes when people find out about these women. Of course, they are happy to meet and take pictures with tourists—and they also remind people that the prophetic gift is not a biological factor. 
There's a person every now and then that doesn't quite believe this, though. I once had a group who took pictures of the descendants coming out of their house through one of the windows. I quickly ushered them upstairs.
There are always some people who know everything.
Being a highschooler as a tour guide can go one of two ways. 
I can get loads of praise for my competence, or I am talked over and discredited. Both come from prior low expectations but clearly one is better than the other, and it fans my ego.
But, unfortunately, there is always someone who doesn't quite take me seriously. These are often people who have gone on a couple tours roughly 10-30 years before. They remember things that are supposed to be on the tour, and sometimes are worried that they will be forgotten. They very kindly point out details, or tell me what to say, so I have to give parts of the tour out of order. Thanks.
I have asked myself how someone who was shorter than me could have the audacity to undermine me. But then I remembered I'm shorter than everyone else and I still manage it.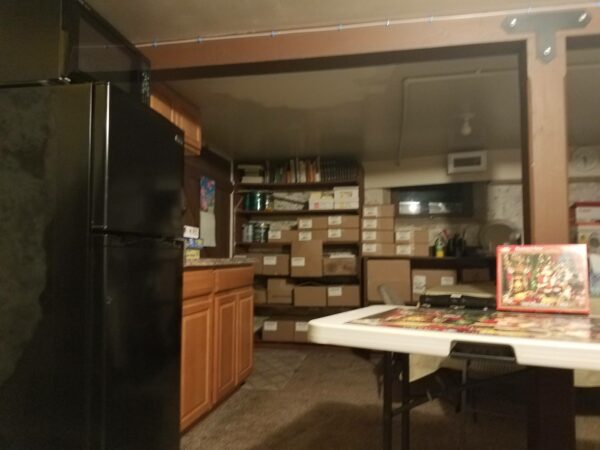 Ellen White's secret basement 
The Elmshaven cellar was once where the household stored the crops from the orchards on the property. Now it's the staff break room. The basement is built with concrete walls and wooden support beams. The floor has been covered in carpet and the room is outfitted with a fridge, microwave, and padded chairs. 
But it's also really cold down there. Most of the time we guides who aren't leading tours sit in the living room instead.
There is home movie footage of Willie White's family.
Elmshaven has a DVD containing old home footage that Willie White took at a family gathering. One slow afternoon one of the guides brought it up and played it on the little TV in the corner of the living room. The footage was so pure and soft. There were children playing in a creek, and one of the descendants pointed out one of the babies as her grandmother. 
At the end of the film the family lined up to wave someone driving an old car goodbye. I have no idea if or where a general audience can access it.
Information is curated.
I'm sure that's not a surprise. Every museum curates information. There is an image of Ellen White that we all know well, and people at Elmshaven work hard to maintain it. 
This means each tour guide adjusts how they talk about the ordination certificate in the display case. 
It means sometimes pictures are taken down because someone has pointed out a detail that doesn't match the carefully constructed image of Ellen White. 
It means I have been told not to tell some details in my tours. 
This all reflects that as a church we don't have a free flow of information. We need to stop tiptoeing around the things that might be upsetting, and scream the truth from bell towers.
---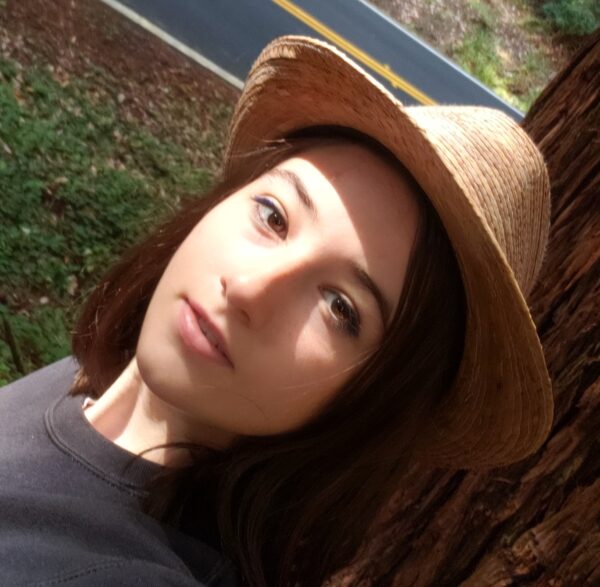 Kara is a sophomore at Pacific Union College Prep. She writes for the school paper, and occasionally stays up later than she should to write recreationally. She otherwise passes the free hours of the day painting her furniture and watching Gilmore Girls.