by Amyas Mvunelo  |  28 September 2021  |  
Christianity accounts for about 2.3 billion people globally, 50% of whom are Catholic. Adventism is about .3% of the world population. We have been less than 1% globally in most parts of the world for a very long time with little movement above that number. There are a few local exceptions: the Cooranbong community surrounding Avondale College in Australia, Jamaica, Zambia, Zimbabwe, and Kenya have had growth above 1%. America, where Adventism was born and organized in the 1860s, is not above 1%.
In Cape Town, South Africa, we have had a strong visible Adventist presence since 1888. But our growth has not exceeded 10 members per month since that time. We have had an unheroic history of racial division within the church, and these ethnic divisions have outlived the political unification of the country. 
South Africa has an estimated population of 60 million citizens, but our membership has not yet reached 150,000 to date. The Trans-Orange Conference is about 57,500, while the Cape Conference is 45,789 in membership. The Northern Conference of South Africa was at 22,312 members, yet is slightly stronger financially than the Cape Conference. The Trans-Orange Conference takes fourth spot financially, followed by KwaZulu Natal-Free State Conference with its less than 19,500 in membership.
Reaching the world
Adventism aspires to reach the whole world with the three angels' messages, and has had that stated goal since its inception. The church's missionary machinery and infrastructure is massive and multifaceted, from the local church to education to health to media facilities. 
Yet if Adventists' performance is measured in membership metrics, then the church has a very long way to go before realizing its vision. Perhaps there are better ways to measure our 161-year-old church's success. 
It took over 2.000 years for the Catholic Church to reach its over 1 billion presence and influence globally. Adventism has had an average of about 136,645 baptisms per annum globally through the years of existence. For Catholics to reach their milestone, they would have to have averaged membership growth that is a little shy of 600,000 annually. 
To reach a steady population of 10 billion people with the Adventist message at a steady rate of 150,000 baptisms per annum would take about 66,000 years of intense triple angelic speed evangelism with unprecedented financial strength.
In view of our slow growth and high attrition (60% as reported at #GC2015), and added to that the reversals of Covid-19, we must either rethink our ambition or our strategies, from our financial model to our outreach strategies. 
Consider these questions:
What would make what is now an insignificant movement globally influential, part of daily life and thinking, and exercise the spiritual influence it gives as its reason for existence? How does the brand become elevated from obscurity to prominence, reflecting the volume, speed and coverage of the three urgent, loud, global angels? 

How do we raise the requisite resources to give traction to the effective spread of the multi-ethnic everlasting gospel, to effectively call for true worship in response to the pure unadulterated gospel teaching that will spare the world the consequences of false worship? How do we sharpen and refine the tool for effectiveness in its mission and purpose? 

Is there a way we could rethink the financing of the mechanism to give it more impetus? Is there a possibility of applying our minds to the proliferation of the streams of revenue from the bountifulness of God's resources to realise our ambitious aspiration faster than the over-a-century-and-a-half-long solution has yielded? 
Our stunted quantitative growth in many countries is perhaps an invitation to rethink who we are, with the imagination, innovation, pioneering spirit and resourcefulness of the children of Issachar, who "had understanding of the times, to know what Israel ought to do." 
Avondale might be seen as a model that has given that small local area the 35% Adventist success through multifaceted community infiltration and investment. Yet a great deal of the success is not evangelism, but ghettoization: a clustering of Adventists around a set of institutions.
The global influence of Loma Linda has highlighted Adventists' longevity, attributed to Adventist lifestyle choices. Do these always lead to baptisms that get recorded in the church's books? No. They may influence people to adopt the Adventist lifestyle, or prefer Adventism as the employer of choice in our global health-care facilities. Such advantages may have helped reach our 17% Adventist presence in Zambia and in part in Zimbabwe, and contributed to burgeoning growth in South America. 
Yet globally—even in Adventism's homeland—our influence will be stunted unless we rethink our strategy.
Waiting for the world
If, as has been said by some Adventist theologians, Jesus' return is subject to the Adventist gospel reaching and converting the whole world, then we will be here for some while. 
So our measure of success in this mission cannot be just baptisms. Some seed falls invisibly on the soil to germinate in eternity. Perhaps we may be content to spread the gospel, to influence our world with our message and lifestyle, and to invest in the good of the communities we're part of, rather than to always see baptised converts. 
After all, do we not know prophetically that we will remain a remnant—a minority, in other words—until Jesus comes again? And since the remnant is invisible, it may not always make it to church books or warm bodies in the local church. 
New metrics
So it seems to me to stand to reason that our strategies must not have quantifiable growth—that is, baptism—as the sole result and metric. Instead, we should seek to measure our performance in qualitative metrics such as theological and cultural influence in the public sphere, in academia, in epistemology, in business, in government, in public and private healthcare, and in many other aspects of life. 
Perhaps our strategy might be to give the third angel's message—that is, maintain a consistent volume—but without expecting it to consistently be reflected in the church pew. Perhaps, after 160 years of corporate existence and intense evangelistic drive, we could rethink our strategies to aim intentionally for Adventist influence in areas where we can make a unique contribution, to make the most of these invisible influences even when there's little or no church growth. 
Perhaps the remnant is a subtle salt of the earth that dissolves itself into the society, as real salt does into food—that does not seek to be the food, but to enhance the flavour of food. 
If we could accept that as in line with our remnant theology, our strategy needs to aim for a different metric than what we have traditionally used, and direct our missionary machinery to a different impact. 
---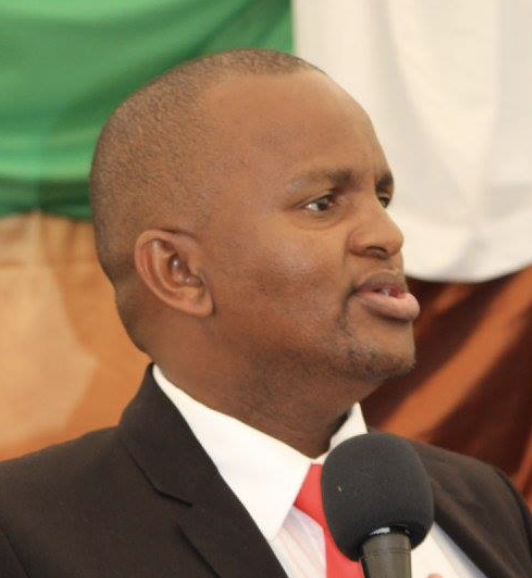 Amyas Mvunelo is a former pastor who lives in Johannesburg.