15 December 2022  |
"Every good and perfect gift is from above, coming down from the Father of the heavenly lights, who does not change like shifting shadows." James 1:17
It's gift-giving time! Who doesn't like to get a present?
Actually, it does concern some people. Because as you might be realizing during this shipping season, buying the right gift for the right person is not easy. And the prospect of getting it wrong can be a social dilemma. What if they don't like it? What if they re-gift it?
My wife and I had just gotten married around the same time as a co-worker at a group home I was working in. Someone had the idea that because we were both newlyweds, we should get together and celebrate. They brought us a gift, and we felt awkward right away because we had not done the same! Ugh. Is there anything more awkward than not having a gift to give to someone at a social engagement when they give you a gift?
Yes, there is. Hold on.  
As we unwrapped that gift, feeling ever so guilty, suddenly everything in the room shifted as my wife pulled the card from the bottom of the box. "Ryan [not his real name], did you put a card in there?" his new wife nervously asked.
But she asked a little too late. My wife opened the card, on which was written "To: Ryan and Nancy," from someone we did not know. His wife flew into panic mode, helplessly tripping frantically over her own words, trying to suggest one of their cards must have fallen into our gift.
Then to her horror, Ryan just upped and admitted it: they had "re-gifted." I thought his wife was going to utterly die on our couch of sheer humiliation.
I am pretty certain the drive home was not quite newly wedded bliss.
What we want, what we get
Gifting is hard. But not for God. God knows what we do not. He knows what we need.
Except that sometimes we don't want the things he knows we need.
The problem with the Christmas story is not the gift God gave Israel, but that the gift was an awkward social embarrassment to them. They didn't reject Jesus because they didn't need him, but rather because they didn't want him.
Yes, they wanted a Messiah. They wanted a king of the lineage of David. But specifically, they wanted that king to be a lion to overcome the Romans.
Instead they got a lamb that invited in the Gentles.
It reminds me of the classic Christmas comedy A Christmas Story. All poor little Ralphie Parker wanted was a Red Ryder Carbine Action air rifle. But he is destined to get an embarrassing pink bunny onesie from his overbearing Aunt Clara. And we are clearly told why he can't have the gift he really wants—it is the running slogan of the movie: "Kid, you'll shoot your eye out."
The irony of the story is just that: when he gets his dream gift of a Red Ryder Carbine Action air rifle, he nearly shoots his eye out, saved only by his thick glasses!
Every year I watch A Christmas Story and crack up when Ralphie's mom forces him to come downstairs in Aunt Clara's silly Bunny PJ's. While his little brother cackles with laughter at Ralphie's humiliation, it is his father's eyes that well up with compassion, and then his father who demands Ralphie be allowed to take them off.
The gift of the advent
We often ask, "When is Jesus coming back?" But the truth is, as Ralphie found out, there are just some gifts we are not mature enough to handle yet. If final events started unfolding right now, would it be too much for us? Would we "shoot our eye out"?
The meek and humble Jesus, who let tax collectors and harlots keep company with him and who opened the door to gentiles, was to the Jews only an embarrassment. The baby in the manger was not the Messiah they were looking for. He was to them Aunt Clara's bunny onesie, and they wanted a Red Ryder Action rifle Messiah. But God knew they needed an Aunt Clara's cozy Jesus until they grew up into maturity.
As you think about the first Advent, do you still long for the second? If so, maybe it's time to understand the gifts of God. If you want a Red Ryder Action rifle Messiah you'd better be able to handle that gift!
Because at the second Advent Jesus is no "bunny onesie" gift! He is not even a Lamb. He will come as the Lion of the tribe of Judah. He will roar, and come with power and might, using a rod of iron, to free all the oppressed, to end all injustice, and to restore all equality. He will smash all forms of supremacy "as far as the curse is found," restoring humanity back to the image of God.
One of the elders said to me, "Do not weep! See, the Lion of the tribe of Judah, the Root of David, has triumphed. He is able to open the scroll and its seven seals." Revelation 5:5
That last scroll, that last seal, will open, just like a ribbon loosened from a Christmas gift. The question I am left to ponder is when that gift "comes down from the Father of the heavenly lights," will he finally be the gift we all want?
Have we grown up enough to understand that the Lion triumphs over all injustice?
---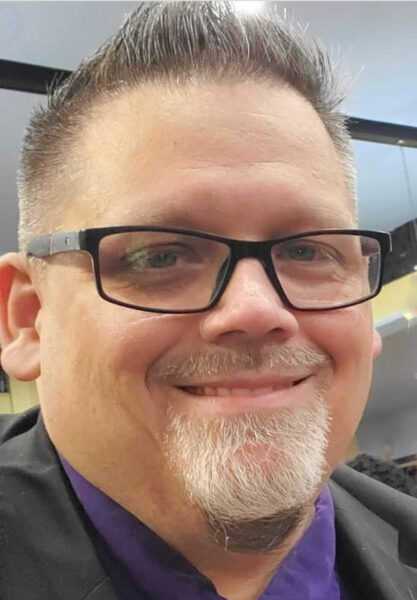 Vinnie MacIsaac is the pastor of Solid Rock Seventh-day Adventist Church in Arlington, Virginia. He blogs at SimplyVinnie.com.