by Jim Walters  |  7 February 2023  |  
Are Adventists as honest about our religious lives as some newspaper columnists and movie-directors are about their lives?
This question jelled in my consciousness, prompted by three incidents within 24 hours two weekends ago—viewing the movie The Fabelmans, reading a column in the Los Angeles Times (LAT) on alcohol use, and a lunch-conversation with an Adventist friend.
Steven Spielberg's The Fabelmans
Saturday night my wife, Priscilla, and I had a date-night: seeing Steven Spielberg's latest movie, a somewhat fictionalized autobiographical depiction of his movie-making as a 10-year-old with his dad's 8 mm Brownie. The compelling drama (now up for several Oscars) particularly covers the antisemitism at a California high school where he got severely ridiculed and pushed around.
Now, Spielberg could have been even more disclosive. He could have revealed that he didn't get a college degree until he was 56, coming from Cal State, not the University of Southern California (USC), which had thrice rejected his application. He had poor high school grades because, rather than complete homework, he wrote movie scripts. 
Too, this multi-billionaire, blockbuster director/producer (Jaws; ET: The Extra-Terrestrial; Saving Private Ryan; Schindler's List…) could have addressed his critics who've charged him with sentimentality, moralism, and risk-avoidance. Regardless, Seth Rogan, one of the movie's stars, reflected on how true-to-life the movie is: 
I saw him [Spielberg] cry dozens of times throughout filming the movie, which was actually very beautiful, and I think made everyone want to really honor what he was doing. You saw how much it meant to him and how truthful he was being. 
A Los Angeles Times journalist's columnist's disclosive musings…
I read the Sunday LAT in bed, particularly moved by the disclosive piece by Robin Abcarian, "Dry January hasn't been so bad after all" (1/29/2023). The fiftysomething writer reflected on her attempt to stop drinking for 31 days—which was largely successful. She isn't an alcoholic. But she hated her habit, as "it makes me fat," it's "embarrassing to admit to having a hangover at my age," and she discovered "I sleep so much better without alcohol." 
Robin earned her bachelor's degree at University of California Berkeley, double majoring in English and French. She got a master's at Boston University. She's a national journalist at the Times, where she's worked for some 30 years, having cut her journalistic teeth at a Detroit newspaper. 
Robin writes a twice-weekly column, covering topics in the news, culture, and politics—in other words, whatever in the world she desires. She's recently written on topics as diverse as Prince Henry, nepo-babies in Hollywood, and how the January 6 report should be "required reading." Earlier in January she mixed Artificial Intelligence and the personal—using the brand-new ChatGPT (that can write an essay superior to this!) "to write a letter to my ex."
An Adventist Today's writer's disclosive musings…
After church and Sabbath School, I had lunch with a friend visiting from Denmark. Carsten Thomsen, a retired engineer, just wanted to converse with me as he finished up cross-country chats with other friends—mostly other graduates of Battle Creek Academy. Carsten appreciates his local Adventist congregation outside Copenhagen, one that accepts a broad variety of believers—even as Denmark Adventism has its share of right-wing congregations, just as in the US, says Carsten. Carsten continues to grapple with his Adventist identity—his own and his church's position on Sabbath-observance, second coming literalness, sexual mores, etc. And from what Carsten shared, it's not just him who is grappling with church identity, but also relatives and dear friends whom he trusts.
My conversation with Carsten, juxtaposed with my seeing The Fablemans and my reading the LAT piece, made me think deeply about core Adventism and how honest we church members are about church beliefs. It brings to mind two key Adventist ideas that I got as an Adventist child and continue to treasure:
Truth
My formative years were in an Adventist college community—Collegedale, Tennessee—which was at that time relatively isolated from Chattanooga. A frequent question referred to The Truth: "Do they know The Truth?" Or "Is he in The Truth?" In the late fifties and early sixties, the Truth was code for core Adventist beliefs—the Sabbath, the second coming, the state of the dead, etc. Although unstated, the implication was that those within the Truth would be saved; others were hell-bound. 
Carsten shared that as an engineer he'd always been employed outside Adventism, and he always appreciated how kind and decent people were "in the world." Now in his early 70s (I'm in my mid-70s), his wide reading and long and varied life experiences have opened his eyes "to see all people as God's chosen" and his earlier troubled Adventist identity "has been replaced by a big, more inclusive tent that encompasses Adventism."
Progress
Growing up in Collegedale I absorbed the unquestioned notion of "progressive revelation." We Adventists, unlike other Protestants (to say nothing of derided Catholics), were supposedly not stuck in old doctrinal positions—as good as they were for their time. We Adventists have proudly claimed an openness to new truth. Ellen White, our prophet, exemplified this notion of progressive revelation: she was herself a modern manifestation of what God did in Bible times. Her intention wasn't to contradict the Bible, but to discover and magnify ancient Bible truths.
But educated Adventists know that progressive revelation/knowledge is not so simple. For example, we now know how thoroughly patriarchal Bible culture was, how developmental first-century belief was. That belief of a few hundred Jews who followed their crucified Christ evolved. Christianity formed over decades—centuries. First was the Jesus of Q, then Paul's theologizing to house-churches, then the synoptic gospels and John, and finally the book of Revelation which reflects the apocalyptic genre of Jewish literature and that at last made it onto the canon by about AD 375.
The Honest Truth
Conservative Adventism continues to espouse that the Bible, especially as viewed by Ellen White, contains all necessary religious truth and is to be accepted as literal and unchanging. But the genius of Adventism is found in the historical understanding of progressive truth. We who have benefited from our tradition's emphasis on education cannot belie these core Adventist values. 
I began the piece with examples of people who were honest and transparent. That honesty and transparency should extrapolate naturally from the lessons we learned about progressive truth. For example, I as an individual and as an ordained clergyperson must fully welcome and affirm my LGBTQ+ colleagues. And I take this position, not despite by Adventist faith, but because of it. The same is true of other important understandings: about origins, ethics, and biblical interpretation.
Truth is more a pursuit than a proposition.  Progressive truth is in the Adventist DNA, and knows no intrinsic limits.
We Adventists must be as honest about our personal truth and as disclosive as movie directors and journalists. And our honest truth is dynamic.
---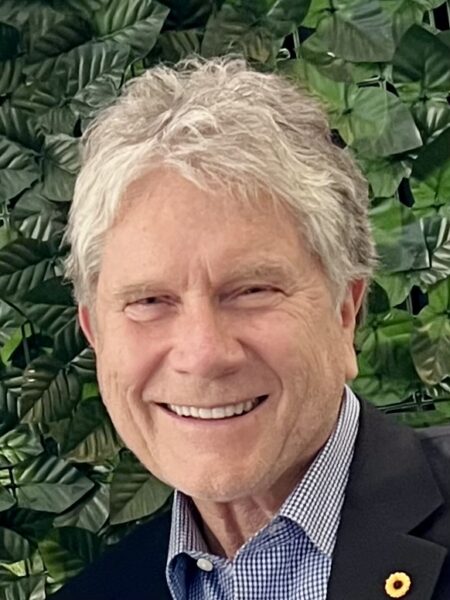 James W. Walters is professor emeritus of ethics at Loma Linda University.