by Vinnie MacIsaac
This time of year, everyone says they want to start new. Everyone says they want to start over. Everyone talks about the start of the year being a time for change.
The problem is, most people are lying to themselves about all three of these statements. The truth is more like this: most people don't want a new start or even change much at all! They want everything exactly the same—minus the mess that they have been making over the course of a lifetime.
We sing "may auld acquaintance be forgot and never brought to mind," but we know it is just a song. We have no such intentions because deep down we know change means the old must go!
The quandary is most people don't want to let go of the old. We just want God to take away the pain we had in the old ways, but let us keep everything else. The truth is, we lived in our old ways because we love, in some sense, our old ways. We spent our whole life building our old ways. At certain times we've gone to great lengths to convince ourselves and others that they are the best ways for us to live. 
In building our old ways, rarely did we ever stop and ask God if the ways we were building were actually His ways!
Getting rained on
Isaiah 55:8-11 say;
"For my thoughts are not your thoughts,
neither are your ways my ways, declares the Lord.
For as the heavens are higher than the earth,
so are my ways higher than your ways
and my thoughts than your thoughts.
For as the rain and the snow come down from heaven
and do not return there but water the earth,
making it bring forth and sprout,
giving seed to the sower and bread to the eater,
so shall my word be that goes out from my mouth;
it shall not return to me empty,
but it shall accomplish that which I purpose,
and shall succeed in the thing for which I sent it."
We don't like getting rained on, and most of us don't like snow. But water is the building block of life. The avoidance of pain, struggle, and facing your fear dead on, is the very reason we face spiritual droughts in the arid areas of life. God's Word can only return void to us when we refuse to walk in the rain, and fail to trust God that there is a reason we are getting wet!
When life gets hard for us, we choose shortcuts that we design to get around the rain, and the snow, which are the very things we actually need to grow! We build life on our terms. It is grand, it is great, and it is ours, and we will not let anyone take it away from us. We just wish God would hurry up and fulfill his promise and fix all these annoying leaks in the beautiful shelter we built.
The gospel of bad news
Today, I bring you the 'Gospel of Bad News'. God is not going to fix your leaky shelter. God is not into to fixing old things. Stop treating God like He is some Craigslist handyman you call in for a discounted price to fix up your failed home improvement projects! Jesus is not coming to tack up your old falling-down self-improvements!
The old ways, are never His ways. The old ways are, almost always, our ways. God's solution is not to fix your leaky shelter of a life but to tear it down! The "life inspector," came, and declared your life uninhabitable and condemned it! He has sent you notice to vacate it before He comes to destroy it!
The hidden sin of nostalgia is being so in love with the dysfunctional old ways, that we begin to hate, resist, fight, and even go to war against, the new things Jesus is attempting to do in our lives! There is no spiritual dualism in Jesus. You cannot love the good old days, and at the same time claim to be holding out for Paradise itself. No person will have true love for the Kingdom of God while insisting that their address remains in the kingdom of Self. It is the sin of nostalgia to love the old over the new, because Jesus never does old things in the lives of new creators.
A break with nostalgia
Therefore if any man be in Christ, he is a new creature: old things are passed away; behold, all things are become new. (2 Corinthians 5:17)
Are you ready for the big break up with nostalgia? Do you want the new ways, or just for God just to put in some handy patchwork on your old leaky life? Are you willing to get rained on, that you may eat of the good food and drink of the new wine? 
I can assure you of this as we enter the uncertainty of 2022, you will never enter into "that new thing" that God is doing, while coveting and craving the old. Why should you be like Israel of old, ungrateful, thankless, grumbling, of God's new way of saving them from the Egyptians, all because they wholeheartedly held on to the hidden sin of nostalgia for the onions, leeks, and quail, of the old ways? Do you not know there is a land of milk and honey to be gained? Why do we insist on forty more years in the desert just to avoid a little rain that would give us life?
You cannot go into the Kingdom of God, loving the Kingdom of self. Forget the past. Bury the past. Stop idolizing the past.
God's new thing
God is not sending you to dwell in the past, but in the new thing that He is doing! So, if you want to change, stop fighting God, stop insisting on the old, stop running back to the old when you get scared. You don't have to do a single thing new, to be made new, to change, except to let go of the old. If you break up with that extremely difunctional relationship you have with nostalgia you will notice the new that God is already doing in you! This is not the time to invent some new resolution that you have no plans in keeping. It time to break up with the old and welcome in the resolution Jesus Christ has already started in you! He is doing it, even now!
As we enter into 2022 it is time we break up with the romance or the old. This world will never return to what is was once before the pandemic. This world will never again be the same. It will however be something new that Jesus can guide you through. Breaking up with nostalgia to means to finally be alive to the thought, ways, and dreams God has for you.
---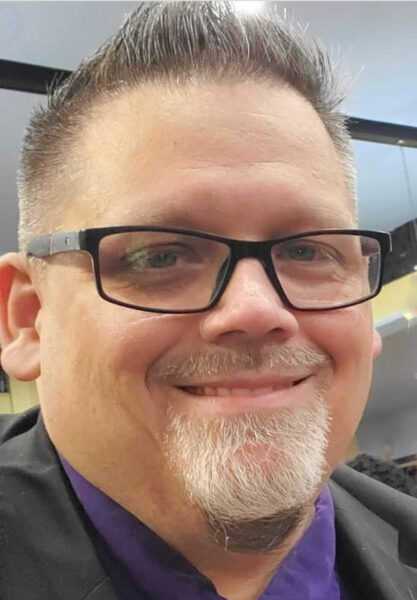 Vinnie MacIsaac is the pastor of Solid Rock Seventh-day Adventist Church in Arlington, Virginia. He blogs at SimplyVinnie.com.