by Richard W. Coffen  |  10 November 2022  |  
The field of theology includes a subcategory called theodicy—the defense of God in light of the existence of evil. I've read several books on the topic and am currently reading another. 
I generally find myself arguing with their arguments. After all, who authorized a mere finite human to defend an infinite God? Why do some—so many—of their defenses feel weak-kneed? How come their arguments provide little or no comfort to sufferers?
Variations on a Theme
Here are some of the more common theodical defenses.
There's no such thing as evil. That which we so often regard as "bad" is merely inconvenient. Since my right hip replacement, often when I stub my toe on a rock, a feeling like an electric shock races up my leg. That rock is hardly morally offensive, despite the alleged evil it "caused" by just being there. The rock is simply inconvenient for me—but it's not evil. Many things can be explained this way. 
What we assume to be evil actually may be good. This rationale has its roots in Chinese thought. You've likely heard the story: The farmer's son fell off the horse and broke a limb (bad). However, when the army recruiter came to draft the young man, he was deferred because of his broken limb (good). The story, of course, has many more such alternations.
This cosmos, evil included, is the best of all possible universes the creator could make. Who could endure living in a world where bacteria or maggots don't break down useless matter (waste)? How long could we enjoy a biosphere in which all animals were vegans, allowing varmints to multiply unchecked?
The creator formed humans in his image, meaning we have the power to think and to do. Which means we can choose wrong things. When we use our power of choice for ill, terrible things can and do occur—like one man choosing to start a horrible war in Ukraine, for example. Sometimes our choices cause evil. Sometimes they are simply correlated or even coincidental. We've opted to treat the environment ruthlessly. We now suffer unintended consequences: climate change and what it entails.
A permissive YHWH gave his rebellious son(s) free rein. Heavenly sons of God also had free will. One of them became jealous of another, and fabricated falsifications against Father God, YHWH. Rather than quash such rebellion, which might have raised more questions, YHWH let the defiant son show his true colors. The result has been the existence of death among created fauna from 525,000,000 years ago (the date from which microfossil spectroscopy dates Earth's first living things).
The evil plaguing Planet Earth serves as an object lesson to all existent intelligent beings. When everyone becomes convinced that God is good and just, and that evil is really bad, then he can say "Finis!" to this cosmic show-and-tell. 
I wonder: If all cosmic intellects have not yet become convinced that God is fair-minded, how much longer will it take? How dense are they? With the population on Planet Earth alone growing despite deaths by a net increase of 172,800 persons daily, will there ever be a time when 100 percent of earthlings will approve of God's wisdom?
God will ultimately use some sort of moral alchemy to turn all bad experiences into blessings. Somewhere beyond the blue, God will explain that he had foreordained everything to happen. Because he predestined certain of us to be saved, even those bad events worked for our benefit. He had a beneficent plan all along, which we will see realized someday. Eternal good is pie in the sky by and by!
God created the cosmos to operate by natural law and then retreated. Like a wound-up clock, the universe keeps ticking while God looks on disinterestedly from way up there. Natural laws sometimes operate in unfortunate ways—such as flooding or volcanic eruptions. Were the Creator and Sustainer to change those climate or geologic laws, for example, then something else even less desirable than flooding or volcanoes could and would appear.
Bad things happen as punishment for the moral evils that the sufferer has promulgated. George is gay and promiscuous; he contracts AIDS as a result of his lifestyle. Elaine smoked multiple packs of cigarettes daily. She got lung cancer. 
But wait! Not all bad experiences are caused by bad behavior. Jesus put this argument to rest in John 9:1-3 when he explained that neither the man born blind nor his parents had sinned, thereby causing his infirmity.
God is so creative that he can create good from bad just as he formed animate creatures from inanimate matter. Having the ability at his leisure or pleasure to character-build with blocks of evil affords little solace to someone suffering from pancreatic cancer or to the mother who gives birth to a monstrously deformed baby. The week I wrote this essay the news reported the death of Henry, six-year-old son of Mary and Richard Engle, from Rett Syndrome, an incurable congenital disease.
Perhaps (as holocaust survivor Elie Wiesel wrote) anyone willing to be God's defense attorney does the work of Satan. After all, who with any moral sensibility would even dare to defend God in light of the evil that he either allows or perpetuates! Just think of the harm done when we "comfort" people by defending God during their pain and suffering.
If a deity is morally good as well as all-powerful, he or she could not allow evil to exist. The logic goes like this: because evil does exist, there is no just and omnipotent deity. Case closed. Atheism logically follows. 
This argument dates back to Epicurus (341-270 B.C.). Epicurus reasoned: "Is God willing to prevent evil, but not able? Then he is not omnipotent. Is he able, but not willing? Then he is malevolent. Is he both able and willing? Then whence cometh evil? Is he neither able nor willing? Then why call him God?"
The elohim versus YHWH—Despite what some conservative biblical scholars claim, Scripture begins with two very different literary portrayals of the divine. 
In chapter 1, a generic deity Elohim appears to have stood off in the distance and calmly spoken into existence the ecosystem and its denizens of Planet Earth. In a stunning display of power, he reversed E=mc2! But instead of creating less than a smidgen of matter from light, as scientists did in the Relativistic Heavy Ion Collider, Elohim produced from the energy of his voice 7,700,000,000,000,000,000,000 tons of it! 
Elohim was a somewhat aloof Creator deity, existing "somewhere beyond the blue." But then, in chapters 2 and 3, we meet a Creator named YHWH (who is also identified as Elohim or an elohim). Yet YHWH is different in that YHWH is a deity who gets personally involved. YHWH is the subject of many of the verbs: like a sculptor, YHWH molds creatures, getting his hands muddy. Like a surgeon, he cuts open the man and builds a woman, getting his hands bloody. The verbs have him doing many different things, including driving the sinful couple from the oasis of Eden.
Throughout the rest of the Old Testament, YHWH is very active. YHWH is the one who instructed Abraham to make Isaac a burnt offering! YHWH even created calamity or evil, depending upon how you understand Isaiah 45:7.
Here's the question: 
In view of the nearly 107 persons who die every minute, diseases such as Creutzfeldt-Jacob disease and fatal familial insomnia caused by prions, and disasters such as windstorms, floods, and earthquakes—which God do you worship? Is it YHWH, who is personally involved in causing disaster, disease, and death or Elohim, who is "far beyond the sun" and generally indifferent? What does the empirical evidence show? Or do you just ignore the distinction between them?
Can God be held responsible?
So it seems to me the origin and ongoing existence of evil remains inexplicable. Of course, most of us deplore such mysteries, unless they are of the genre called fiction. Otherwise, enquiring minds want to know! 
Without an answer, agnosticism (not knowing for sure) can follow.
One of the elements of Adventists' great controversy model is asking God to be responsible, and in the end justifying God's actions. That's an area that you're probably well-versed in, and doesn't need to be discussed here. 
But you might find it interesting that there have been lawsuits against God!
Penrose v God. In 1969, Betty Penrose, in Arizona, won a lawsuit against God after her home had been demolished by lightning. Part of the text of the lawsuit stated that God is responsible for "the maintenance and operation of the universe, including the weather in and upon the State of Arizona." We've all met believers who insist that God is in control—even of the weather.
The penalty for the losses that God allegedly caused were stated to be $75,000 in "general damages" and $25,000 in "punitive damages." On May 6, 1969, Penrose won, although the divine defendant never appeared for the trial.
Chambers v. God. On Friday, September 14, 2007, Nebraska state senator Ernie Chambers filed Chambers v. God. The paperwork asserted that God causes "fearsome floods, egregious earthquakes, horrendous hurricanes, terrifying tornadoes, pestilential plagues, ferocious famines, devastating droughts, genocidal wars, birth defects, and the like." Chambers asked the court to issue a permanent injunction to stop God from making those evils. The judge dismissed the case because God failed to appear.
The opposite question
Despite the heartache behind our questions about why bad things happen to people, we might ask the opposite question: why do good things happen to people? The presence of both good as well as evil boggles the mind. If we want an explanation for the negative, why not also query about the positive?
Making sense of evil
Regardless of the physical, mental, and emotional pain accompanying problematic experiences, we want to make sense of them—especially, when we see no cause-and-effect relationship (or even a correlation) between our lifestyle choices and the afflictions! It seems that good things as well as bad things can happen willy-nilly.
Rationales for evil and suffering don't come easily. Sometimes they never come! 
If we have even a modicum of philosophic sense, we can differentiate among the causes of the different bad things that happen. Sometimes evil happens because people make bad choices. Other times, bad things occur as though part of a lottery! 
Sometimes a cause isn't obvious or even actual. Randomness happens. Lightning kills Bill but doesn't touch Sam. Sometimes we cannot even visually see the cause of our suffering: a COVID virus or a prion (typically half the size of a virus—perhaps just 10 nanometers across).
God and evil
What can one say about God in the face of evil? Jesus said: "The person who has seen me has seen the Father" (John 14:9, NET). That does sound good. 
However, Jesus was talking to Philip, who had personally spent, according to the gospel of John, at least three years with Jesus. Also, that was about 2,000 years ago. All that we know about Jesus is what we read in the four gospel books. These word pictures of Jesus—what he said and what he did—provide our best, albeit perhaps fuzzy, picture of God as seen in Jesus.
I would argue that whatever your concept of Jesus' nature, he helped us to understand God. That's the good news. True, he lived long ago and in a society very different from our Western culture. He had none of our modern conveniences, not to mention our cultural presuppositions. Nonetheless, what we read about him is enlightening: He was other-centered. He cured various ills. He fed the hungry. He caused no harm. 
The most insightful summary of Jesus' life reads: "He went around doing good" (Acts 10:38, NET). No apologist crafting a theodicy could say it any better!
---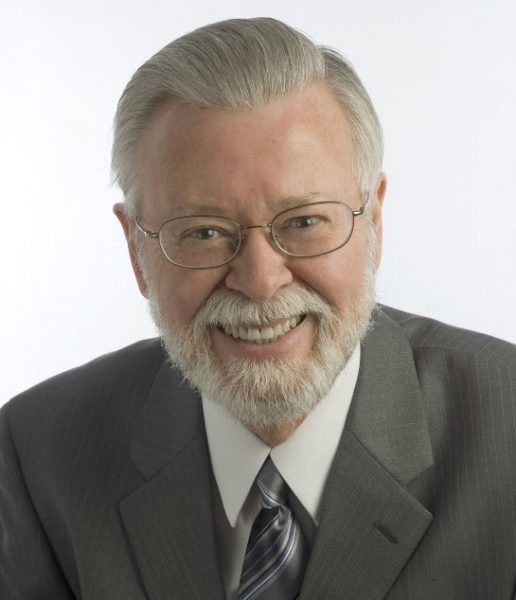 Richard W. Coffen is a retired vice president of editorial services at Review and Herald Publishing Association. He writes from Green Valley, Arizona.