by H. Jen Cohen  |  9 May 2023  |  
Churches have divided over many things. But which musical instruments have been deemed appropriate for corporate worship is one of the most fascinating and enduring. 
For centuries, Christian music had followed popular styles of music. But after the conservative temperance movement of Victorian times, Christians began to favor antiquated or classical hymns. 
Then, beginning in the 1950s and progressing through the Jesus Movement in the 1960s, musicians began to experiment with contemporary styles to reach the unchurched audience. Contemporary Christian music hit the scene in earnest in the late 1970s-1980s, and the music controversy has never let up.
Soon such contemporary music found its way into actual church services. While the lyrics of contemporary praise music weren't offensive—many were, in fact, passages of scripture—sacred traditions were thought by some to be desecrated by modern musical instruments and rhythms. 
Some liked it, believing it a way to relate to a newer generation, and giving the less-traditional folk a better connection to the worship service. Others balked at this new intrusion. Vital attributes of worship such as sanctity and reverence seemed to be at stake, and these new forms of music were regarded as improper because of their more energetic and even emotional additions to the service. 
Is there anything holy or unholy about a musical instrument? What makes it either inappropriate or ideal for use in a sacred service? 
The pipe organ
Let's begin with the history of what many people would not think of as the most conservative and "pious" instrument: the pipe organ. 
The organ (ὄργανον pronounced órganon) was created by the ancient Greek mathematician Ctesibius of Alexandria in the 3rd century BCE. It appears to have been created for the purpose of accompanying pagan rituals, bloody and violent games, and the secular theater. Consequently early church writers classified the organ as a pagan instrument, warning sharply that "Christian virgins should be deaf to its music.'" (Faulkner, 1990; p. 93).
The pipe organ was not used in Christian worship until around 900 CE—and even then it was controversial. It had retained its bawdy reputation because of its use during idolatrous festivals and pleasure fairs. Following the Reformation, the organ went under scrutiny again: it was described as the "devil's bagpipe," the "devil's trumpet," and even the "seducer to the worship of the Roman Antichrist" (Engle & Burnett, 2011, p. 113; Harper, 1991, p. 133). 
Martin Luther himself called the organ the "ensign of Baal" (McClintock & Strong, 1894, p. 762). Later, the Puritans went to great lengths to destroy organs, the "instruments of wickedness" that they were; for organs to have found their way into worship was unspeakable. 
Things were not looking good for the organ. It had been classified secular at best, and at worst downright pagan. But today, many think of it as the most sacred of all musical instruments—to some, the only acceptable instrument for church.
Harp, violin, piano, and guitar
Surely something as angelic and biblically-approved as the harp would have fared better with church leaders? Well, no. 
Thomas Aquinas wrote, "Our church does not use musical instruments, as harps and psalteries, to praise God with, that she may not seem to Judaize" (Plumer, 1866, p. 412). Aquinas said that such instruments were used in Old Testament times because the people of that era were more "coarse and carnal" (Aquinas, c.1224–74; 2a.2ae.91). 
With all that "course and carnal" talk, as well as the influence of Judeophobia and antisemitism, the church became reluctant to use harps and psalteries altogether. 
After people finally had settled down about the organ and harp, there appeared in the church a new vile instrument: the violin. This instrument, dubbed the "fiddle," was also thought to be "the devil's instrument" by church leaders, earning this cursed moniker because it was played at public celebrations, dances, and places of drunken revelry. Classic artists such as Hendrick Goltzius, Arnold Böcklin, Frans Franckin, Hans Holbein, and others, depicted the devil and/or "death" as a skeletal figure playing a fiddle.
But would the violin, in its classical context, be free of tarnished connotations? That might have been the case had it not been for 18th-century composer and violinist Guiseppe Tartini. Having first heard his Violin Sonata in G Minor played by the devil in a dream, Tartini quickly wrote down the music upon waking, and it became his famous Devil's Trill. Rumor had it that Tartini sold his soul to the violin-playing devil in exchange for the music, and it possibly inspired legends and songs such as Charlie Daniels' "The Devil Went Down to Georgia," about the devil's seeking to win a young man's soul through a violin play-off.
After some time, even the nefarious violin won over church leaders and found its way into the divine service—so long as certain tones were not played. The most important one to avoid was named the "the devil in music," the Mi Contra Fa, ("mi' played alongside 'fa'"), as well as clashes of "chromatically related tones such as F♮ and F♯" (Werckmeister, 1702; p. 6). 
Here was a new idea: the devil could reside not only in instruments, but in actual musical note transitions. 
Eventually, even the satanic tritone became benign. Something worse was pervading polite society: the upright piano. At the center of saloons, cantinas, and gambling halls, the piano was known for thumping out ragtime favorites in places of ill repute. Church leaders denounced the saloons and the piano with it, as no self-respecting congregation would use such a musical tool of the debauched during a reverent worship service. 
Time marched on, and eventually the upright piano was welcomed into the church.
The hippie movement of the 1960s brought the guitar to worship. Of course, it was disapproved of: it was, after all, a symbol of a counterculture that embraced the vulgarity of free love and getting "high." Yet the guitar began to find its way into more and more songs—first secular, then sacred. Though it was frowned upon for worship, it sneaked in, slowly but surely. Soon, if not lauded, it was at least accepted in church. 
At last, a biblical instrument?
At long last, after all these pagan organs, devilish violins, lewd saloon pianos, and hippie instruments, a biblical instrument began to find its way into church worship: the drum. Psalm 150:4 tells the worshiper to praise the Lord with drums.
Regardless of its biblical origin, it was met with more fury than previous church instruments. Conservative Christianity balked at this instrument, citing reasons that the Victorian-era temperance movement would have agreed with: that it would incite passions and sensations not at all appropriate for the reverent worshiper. 
If the devil ever played the violin, he was an expert with the drums. "Certain instruments were not welcome in church… and drums were definitely of the devil" (Baloche, 2010). 
One theory was that the biblical drum was much different than the modern and "noisy" drum kit. They had a point: the biblical drum, (תוף pronounced tof) was a frame drum like a timbrel or tambourine (without the little cymbals on the edge), meant to be held in the hand. It was hand-held for a very important reason: it freed the rest of the body to dance. In fact, that was the other part of Psalm 150:4: that worshipers are to praise the Lord with the drum and dance. 
So, once drums are hum-drum, perhaps biblical dancing will be the next horror on the list. Ready for that one?
Silly distinctions
In the big historical picture, then, fanaticism about instruments and musical style sometimes appears quite naive and silly. The devil is said to have been once a heavenly music leader, so it would make sense that he would use music to hurt and divide God's people. Humans are creatures of tradition, and when our human ideas get mixed up with the actual words of God, while dividing and hurting other children of God in the process, our praise and righteousness is but tinkling cymbals (I Cor. 13:1). 
Regardless of the music we reject or choose, Amos 5:21-23 reminds us that any sacrifice of praise offered with loveless and cold piety risks itself being the real devilish worship and is unlikely to pass muster with a heavenly Father of love.
---
BIBLIOGRAPHY
Aquinas, T. (c. 1224–74), Summa Theologica, trans. Fathers of the English Dominican Province. Logos Bible Software, 2009.
Baloche, P. (2010, February 1). The origins of Contemporary Christian music. PraiseCharts. Retrieved April 19, 2023, from https://www.praisecharts.com/blog/the-origins-of-contemporary-christian-music/ 
The Devil's Instrument. Twin Cities PBS. (2023). Retrieved April 19, 2023, from https://www.tpt.org/the-devils-instrument/ 
Engle, R. D. (2011). A Devil's Siren or an Angel's Throat? The Pipe Organ Controversy among the Calvinists. In A. N. Burnett (Ed.), John Calvin, Myth and Reality: Images and Impact of Geneva's Reformer. Papers of the 2009 Calvin Studies Society Colloquium (pp. 107–125). essay, Cascade Books. 
Faulkner, Q. (2009, May 12). The organ in the Christian Church. Taylor & Francis. Retrieved April 19, 2023, from https://www.tandfonline.com/doi/abs/10.1080/04580639009409174?journalCode=ultg20 
Harper, J. (1991). The Forms and Orders of Western Liturgy From the Tenth to the Eighteenth Century: A Historical Introduction and Guide for Students and Musicians. Clarendon Press. 
McClintock, J., & Strong, J. (1894). Cyclopedia of Biblical, Theological, and Ecclesiastical Literature (Vol. VI, Ser. ME-NEV). Harper & Brothers. 
Plumer, W. (1866). Studies in the Book of Psalms: a Critical and Expository Commentary with Doctrinal and Practical Remarks on the Entire Psalter. J. B. Lippinscott & Co. 
Werckmeister, A. (1702). Harmonologia Musica, Oder Kurze Anleitung Zur Musicalischen Composition. Theodor Philipp Calvisius.
Strong, J., McClintock, J. (1894). Cyclopaedia of Biblical, Theological, and Ecclesiastical Literature. Harper and Brothers, Publishers.
Van Wyk, T. (2017, December). Martin Luther and the pipe organ – his true sentiments affirmed. Research Gate. Retrieved April 19, 2023, from https://www.researchgate.net/publication/336798899_Martin_Luther_and_the_pipe_organ_-_His_true_sentiments_affirmed 
---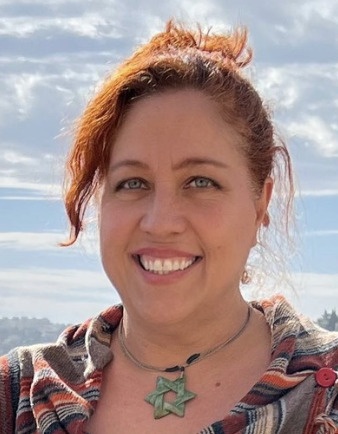 H. Jen Cohen is a former military chaplain, conjoint lecturer with Avondale University, and Honorary Research Fellow at University of St. Andrews (UK).