By S M Chen, May 23, 2017 "The greatest pleasure in life is doing what people say you cannot do." Anonymous
A mountain of a man, I'd say,
Like the mountain on which he stood.
For forty days, two times a day
He dared to fight us if we would.
***
A freak of nature, if such be.
He stood six cubits and a span.
As sturdy as an oak was he;
More like a tree, it seemed, than man.
***
I recalled the lion and bear
That I'd pursued and smote to death.
Of danger I was well aware
But took my lamb and took their breath.
***
Our king did not want me to fight.
He said, "Thou art a youth, and he
Is man of war and man of might.
I fear for us; I fear for thee."
***
But then relented and said, "Go
And God be with you." He then gave
Me armor that was his, and so
I hoped that my life it might save.
***
I put his helmet on my head
And donned the coat of mail of Saul.
But they didn't feel right, so instead
No armor would I wear at all.
***
I bent a knee; I flexed a hip.
I chose five stones from nearby brook.
I put them in my shepherd's scrip,
In hand my staff and sling I took.
***
Did I feel fear? I cannot say.
I don't recall the way I felt.
I think it may have been this way:
With harder things I thought I'd dealt.
***
So toward the tree I quickly ran.
I was alone; but they were two.
Before Goliath was a man
Who bore a shield, as bearers do.
***
He seemed insulted by my youth.
He cursed behind the man of shield.
He said he'd feed me, this forsooth,
To birds of air and beasts of field.
***
Those words of his I couldn't abide;
Within me something then awoke:
A righteous rage I could not hide.
I couldn't contain myself; I spoke.
***
I don't regret the words I said.
I told him then, I told him there
Whose carcass it would be that fed
The beasts of field and birds of air.
***
I went toward him and slid a stone
Into the pouch of trusty sling.
It was the hardest stone I've thrown;
I put my might behind the thing.
***
I said a prayer as I let fly
That God would guide the path stone took.
It landed just above his eye.
As he fell down, methinks earth shook.
***
The Philistines, their hero dead,
Put down their arms and ran away.
I knew that, even as they fled,
They'd live to fight another day.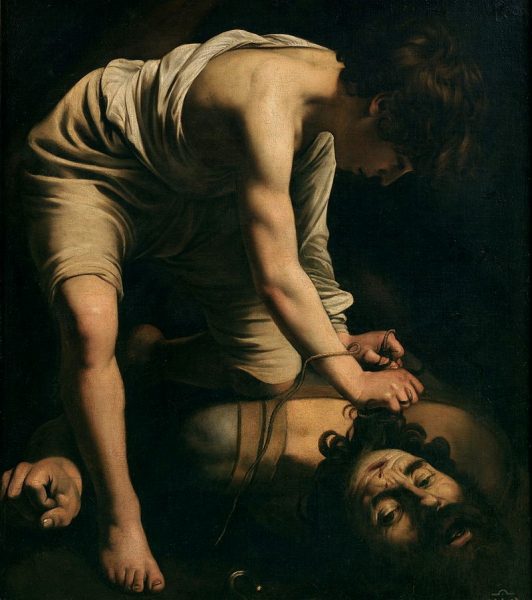 ***
I think back on that special day,
A day that dims in memory.
Though I grow old, I yet can say:
The Lord is good; O taste and see.
____________________________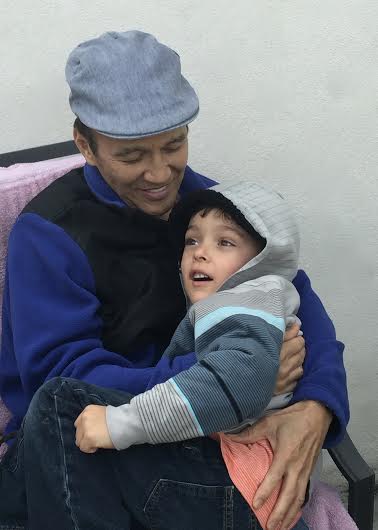 S M Chen lives and writes in California.