21 February 2023  |
Dear Aunt Sevvy,
I was disappointed by your response to Bruised and Battered. This letter writer should have been titled Mrs. Courageous, because it took much courage for her to speak out—especially against the church which employs and enables her own abusive husband!
Oh, I am very glad you published her letter and gave voice to those in her situation. While you had the spotlight trained in the right direction, I feel like Aunt Sevvy's answer (which was basically "thoughts and prayers") was a missed opportunity to educate the Adventist world on abuse in the church, and the resources available to women like her. 
This woman was telling the truth: many women like her do not have resources or information, and don't know where to turn. But Aunty could have given her a few, rather than merely affirming her feelings of suicidal hopelessness. At least our church's own End It Now's resource page could have been included. This would have taken the letter writer, or others like her, to a non-Adventist affiliate page, Hot Peach Pages, which has abuse resources in 115 languages and abuse help agencies in every country in the world. 
Not only might the above resources have helped her, but it would have been useful education for anyone who might come in contact with someone like her to know what to do or where to go, rather than remaining quiet bystanders. 
Aunt Sevvy's answer could also have reminded everyone that there is family abuse even here in the western church. This courageous woman wrote from another part of the world, but Americans don't especially like to talk about how often this happens within our own congregations. A study conducted in 2006 across churches in Montana, Idaho, Oregon, Washington, and Alaska concluded domestic violence within the church was equal to the rates outside of it. 46% of responders had seen common couple violence, with 10% experiencing severe physical abuse.
These numbers are not that much different from a study done by the Southeastern California Conference family ministry committee in 1994. 56% of responders said they experienced physical abuse in their childhood home directed at themselves or their siblings. 
Also in 1994, the Adventist Family Study by the General Conference Department of Family Ministries is sobering. To quote the Ministry Magazine article, 
Significant levels of physical, emotional, and sexual abuse were reported by the nearly 8,000 randomly selected respondents to the Adventist Family Study… now completed in parts of seven world divisions. In the division reporting the highest incidence, 18 percent of female respondents reported sexual abuse. As many as 43 percent of women responding in one division reported physical abuse. Among the divisions participating, a high of 69 percent of women reporting said they have experienced emotional abuse.
Here's the problem: 1994! I was five years old when these statistics were generated! 
I'm one of the lucky two-thirds who haven't experienced assault, sexual or otherwise, in her lifetime. But I am, I think justifiably, angry at my church that has moved so slowly that letters like the one from Bruised and Battered are still written. I want to know where to direct my offerings so they can do the most good to "end it now." I want to know how I can speed the church up on this issue. I want to know who the local parishioner can contact to enact change at the various levels where such studies and resources are generated. 
And I want to know what church leaders at every level are doing when they learn (which I suspect they do) that some men they've hired to be pastors are abusive. 
Sincerely,
Laura Leeson
Hollister, California
---
Dear Laura and many others:
Aunty agrees that her response was inadequate, and sincerely thanks you (and many commenters) for the needed reminder that there are resources out there. Aunty also agrees that it is time to renew these old studies and push anti-abuse ministries with renewed vigor.
I wonder what the denomination's family life ministry departments have to say about this?
Gratefully
Aunt Sevvy
---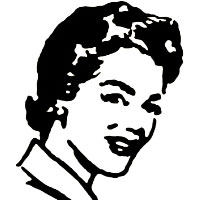 You can write to Aunt Sevvy at DearAuntSevvy@gmail.com. Please keep questions or comments short. What you send us at this address won't necessarily be, but could be, published—without identifying the writer. Aunt Sevvy writes her own column, and her opinions are not necessarily those of Adventist Today's editors.
To join this conversation, click/tap here.